Yes everyone is waiting for Ganesh Chaturthi. As such how important is Ganesh Chaturthi nowadays people are concentrating more on the decoration which they are doing for that.We are thinking that the decoration which we have done must impress everyone and mainly the god.Here are some Decorative ideas for Ganesh Chaturthi which you can try.These festive decor ideas are fresh and creative. Take your pick and start decorating your home for Ganesh Chaturthi.
Ganesh Decoration with Leaves and Flowers

2. Ganesha in Aquarium

3. Ganesha in pink Lotus

4.Simple Ganesha in handmade Chair

5. Ganesha decorated with floweral garland

6. Ganesha decoration with palm tree leaves house
7. Dancing Ganesha Decoration in beautiful white theme madapam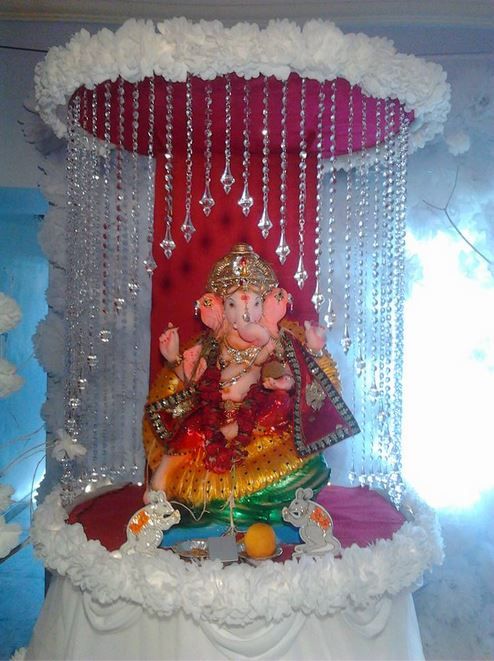 8. Brown Ganesha with decorated round floweral garland and serial lights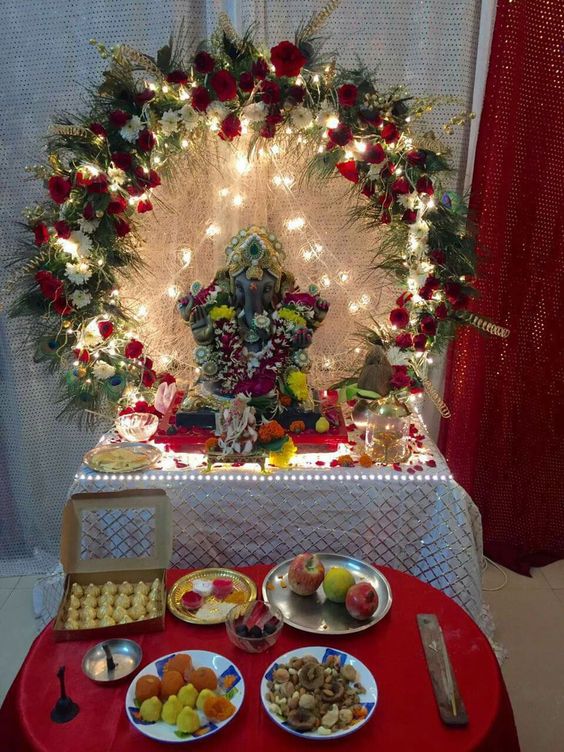 9. Ganesha placed above big flower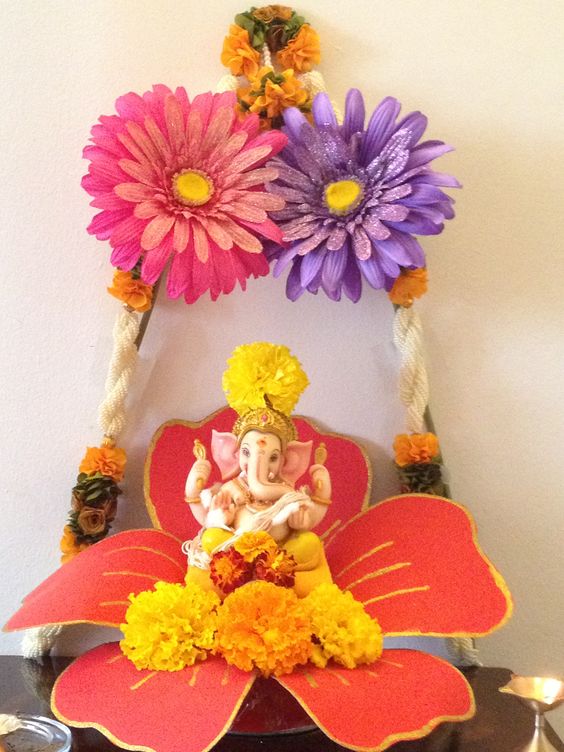 10. Ganesha in the middle of clouds and stars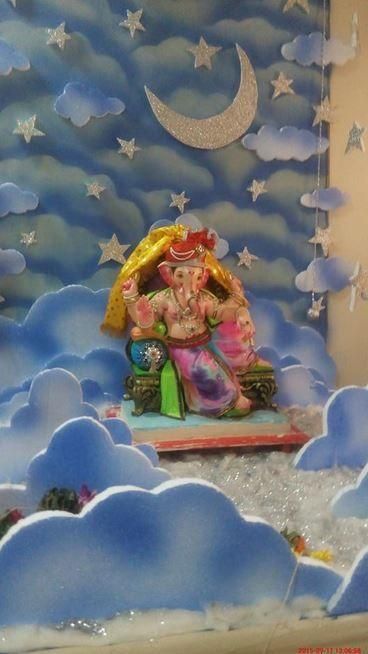 11. Yogi Ganesha in the Banyan Tree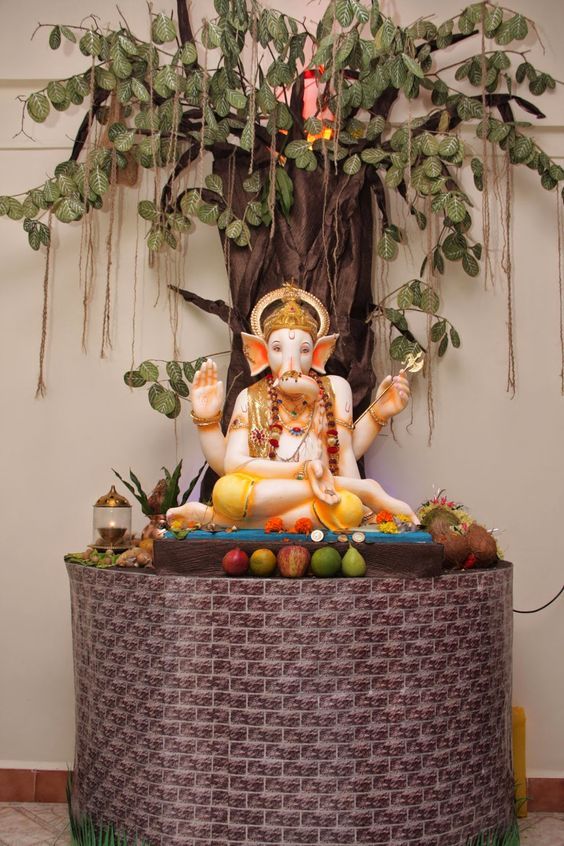 12. Ganesha with Umbrella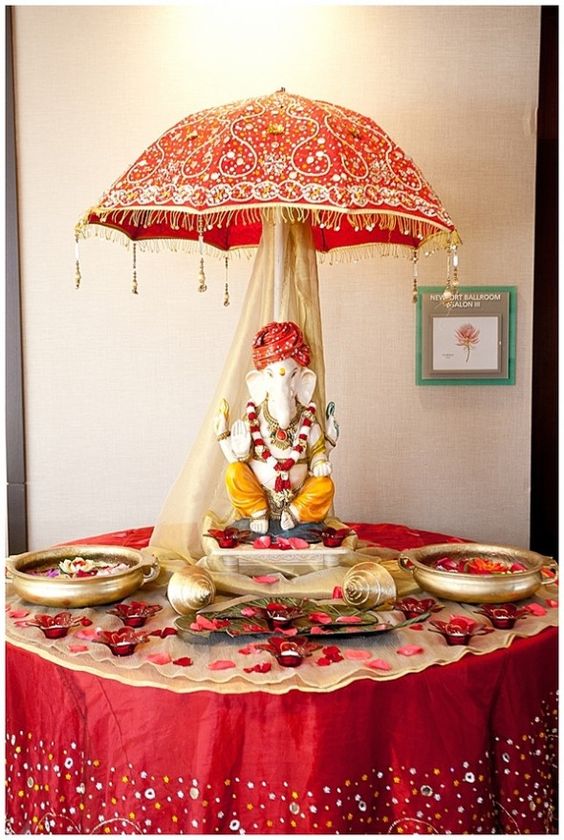 13. Ganesha placed inside beautiful colorful madapam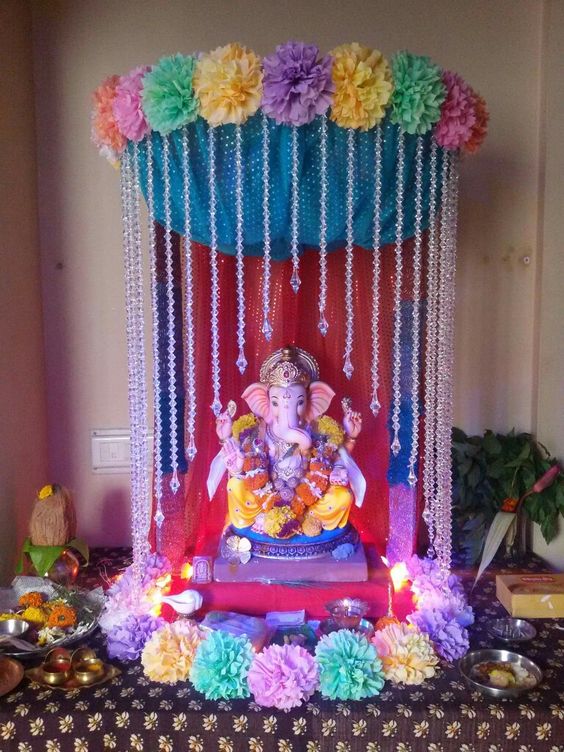 14. Ganesha in the rain showers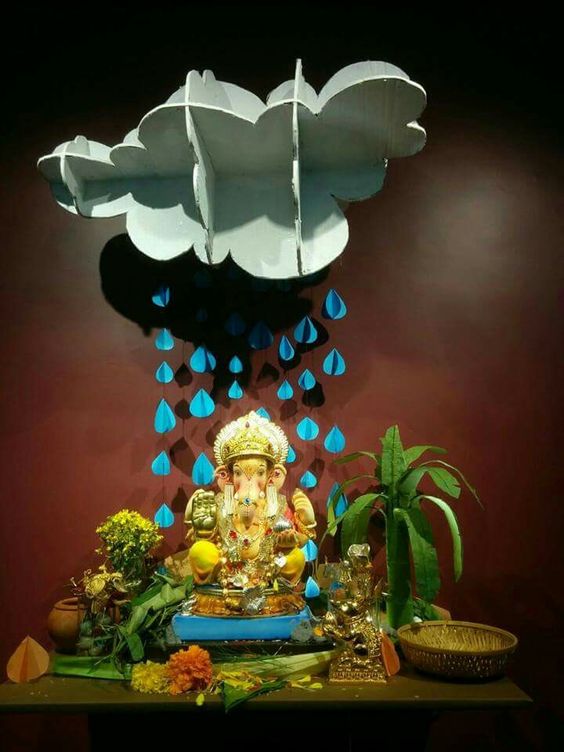 15. Ganesha Sailing in the ship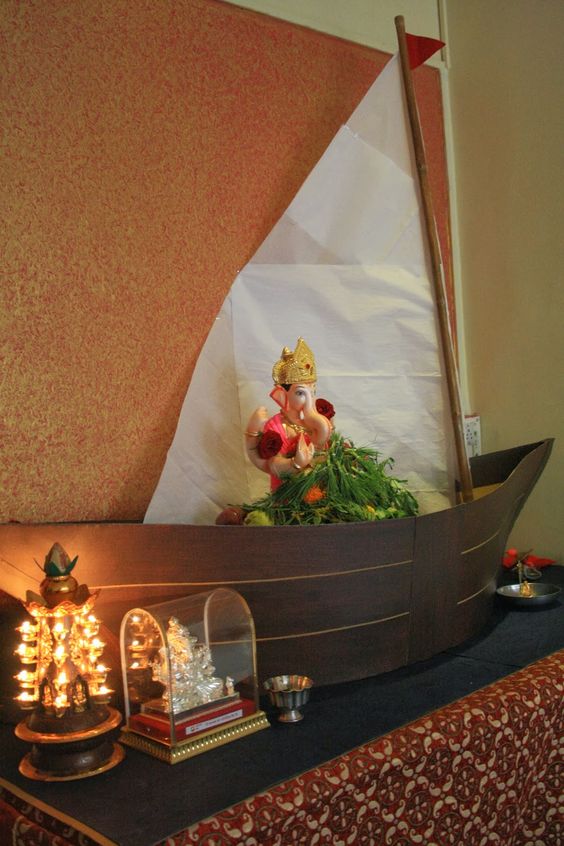 16. Ganesha decorated in coconuts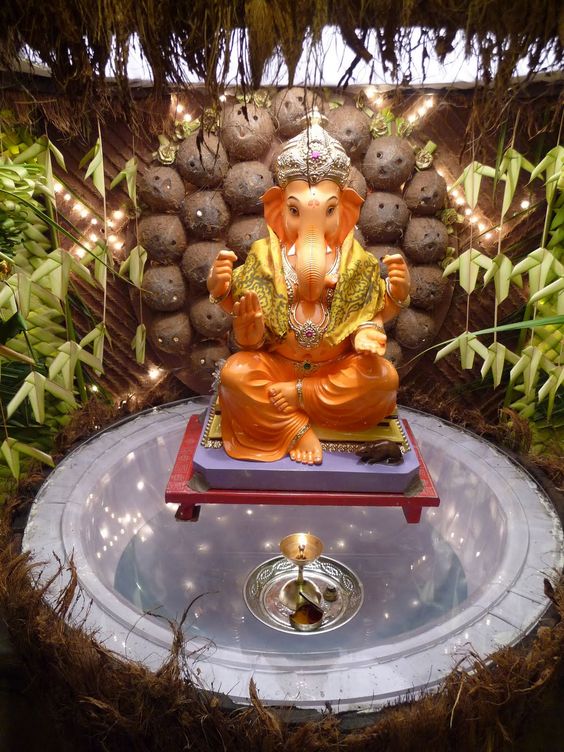 17. Ganesha in the middle of the coconut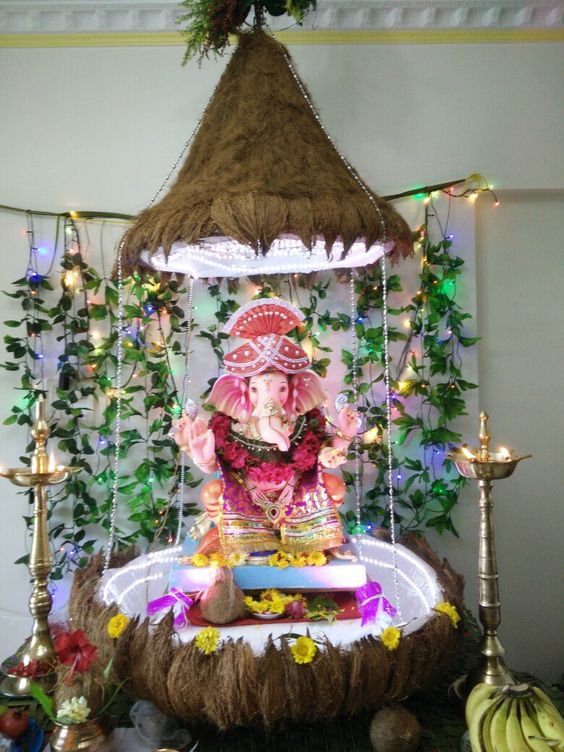 18.Ganesha in the middle of moon and stars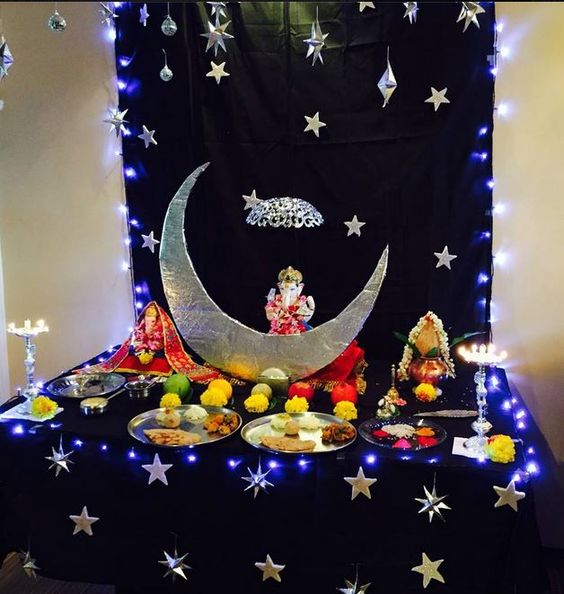 19.Ganesha in the middle of green grasses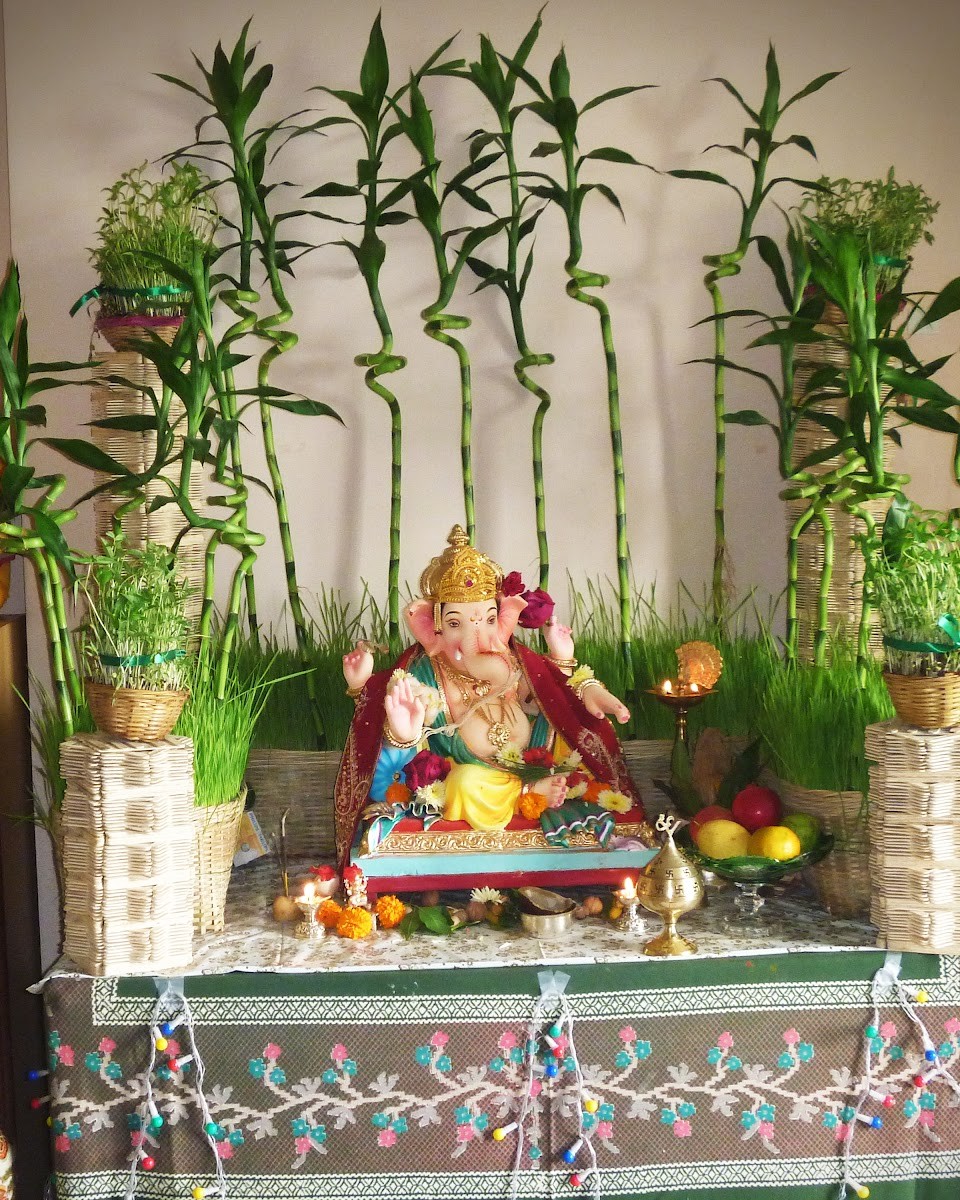 20. Ganesha in divan with beautifully  decorated flowers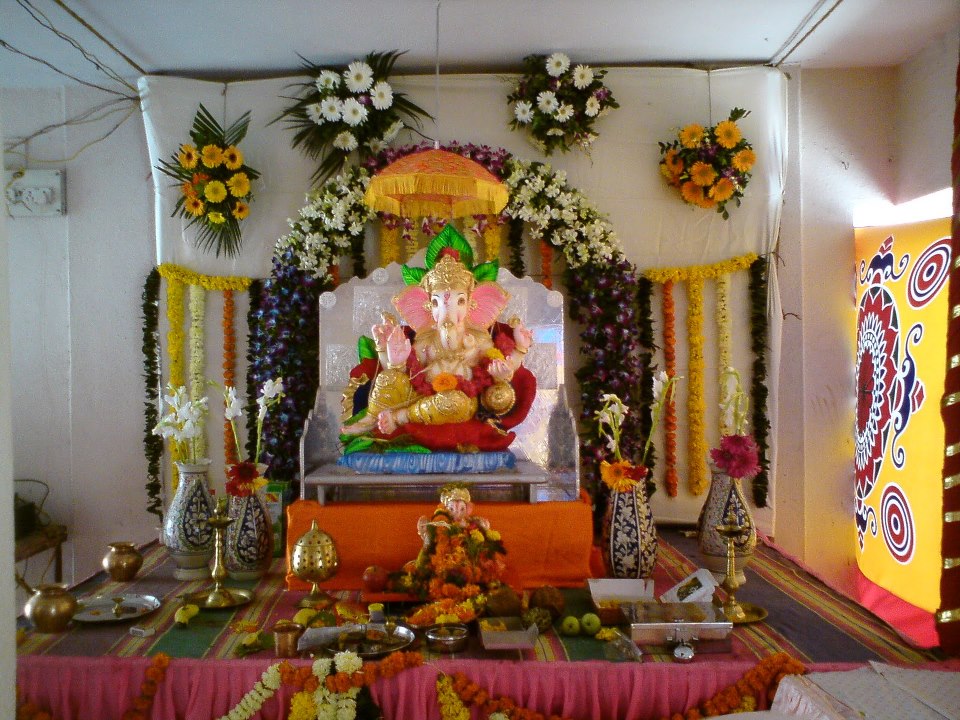 21.Ganesha with decorated Ballons.

22. Ganesha Decorated with US theme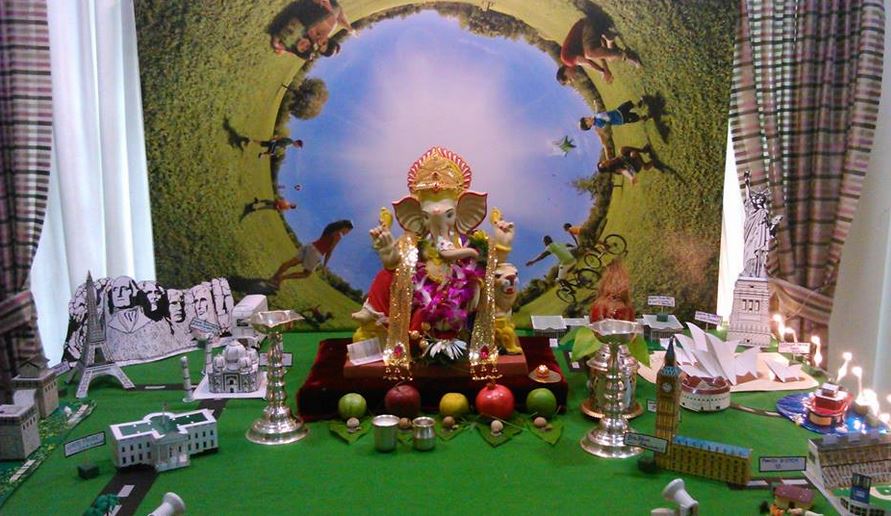 23. Ganesha in the middle of Navarathiri Golu theme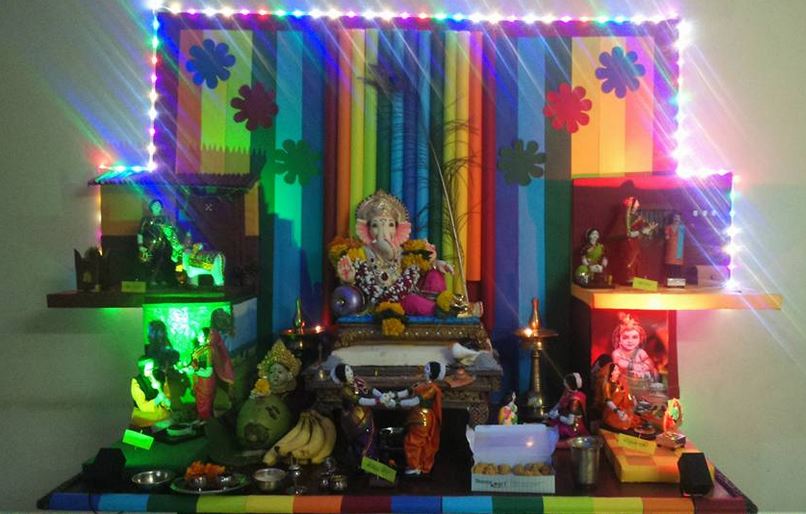 24. Ganesha carried by many rats.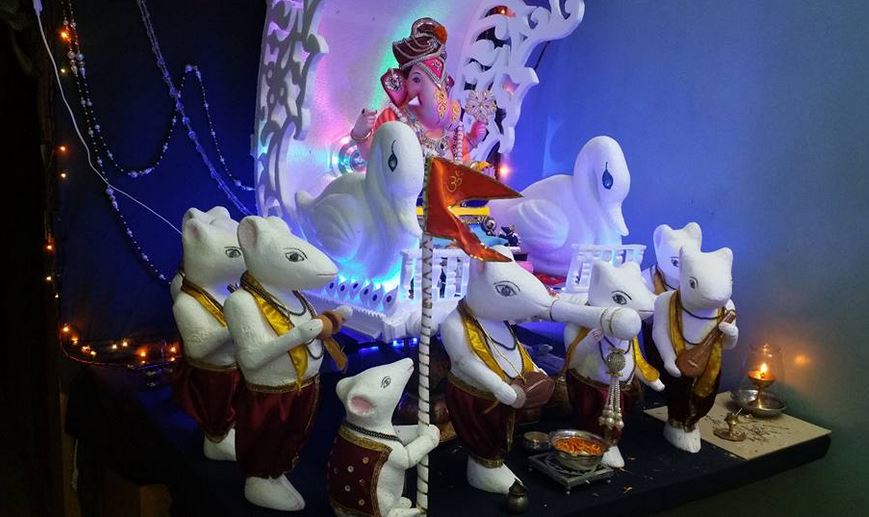 25. Ganesha decorated with Natural waterfall theme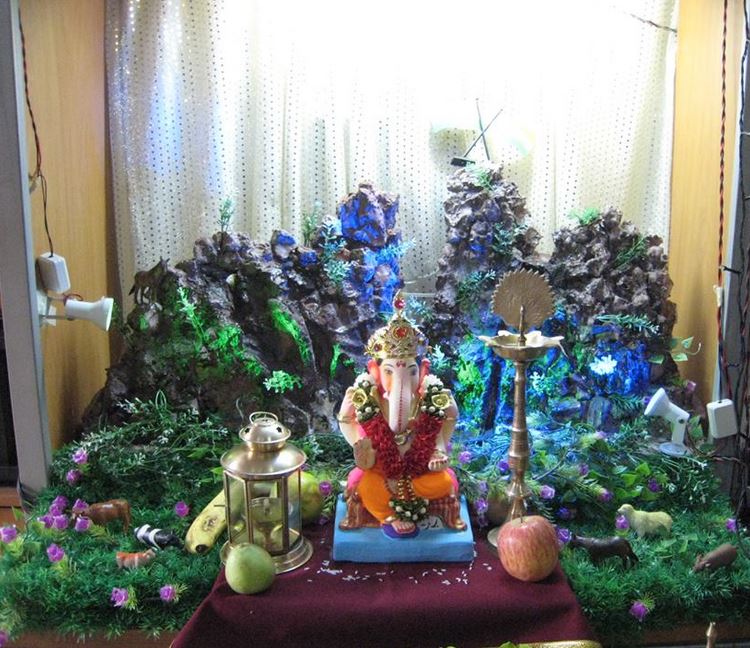 26. Ganesha Decoration with thermocol  mandapam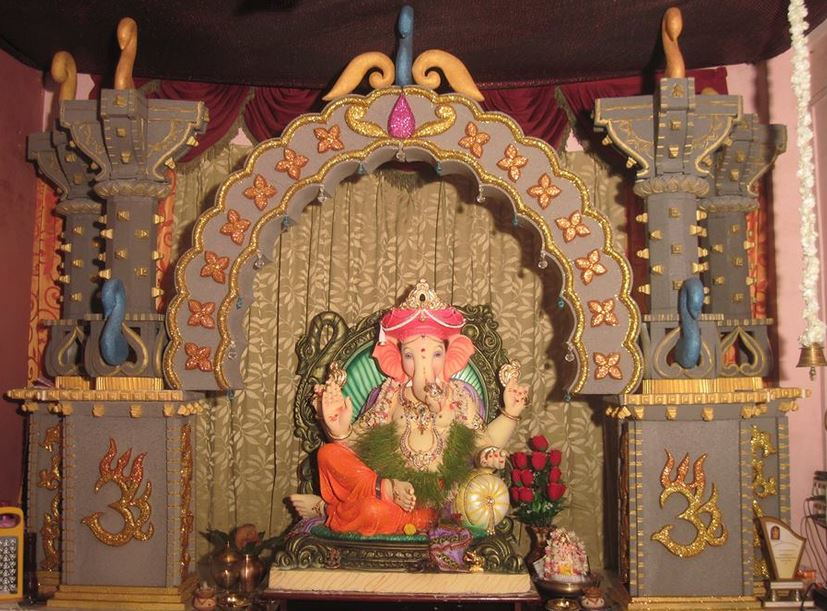 27. Colorful Paper flower ganesh decoration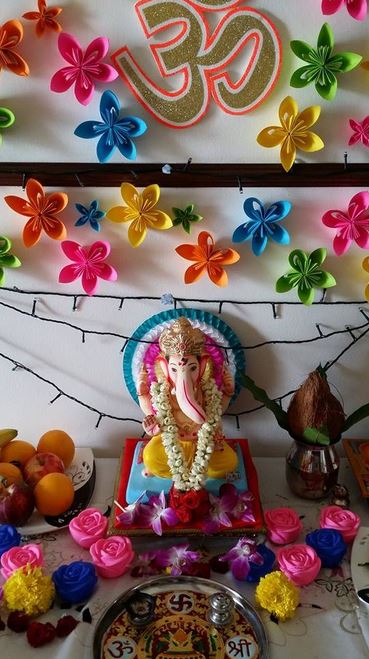 28. Fairy Tale Concept Ganapathy decoration.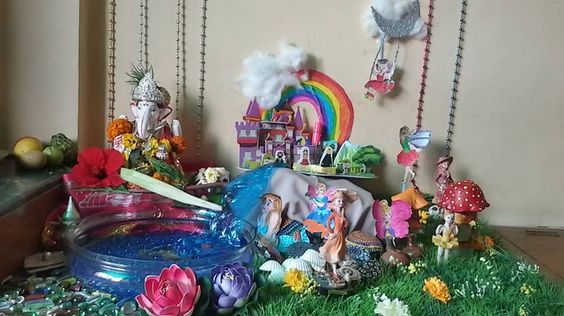 29. Ganesha Decoration with plates and vessels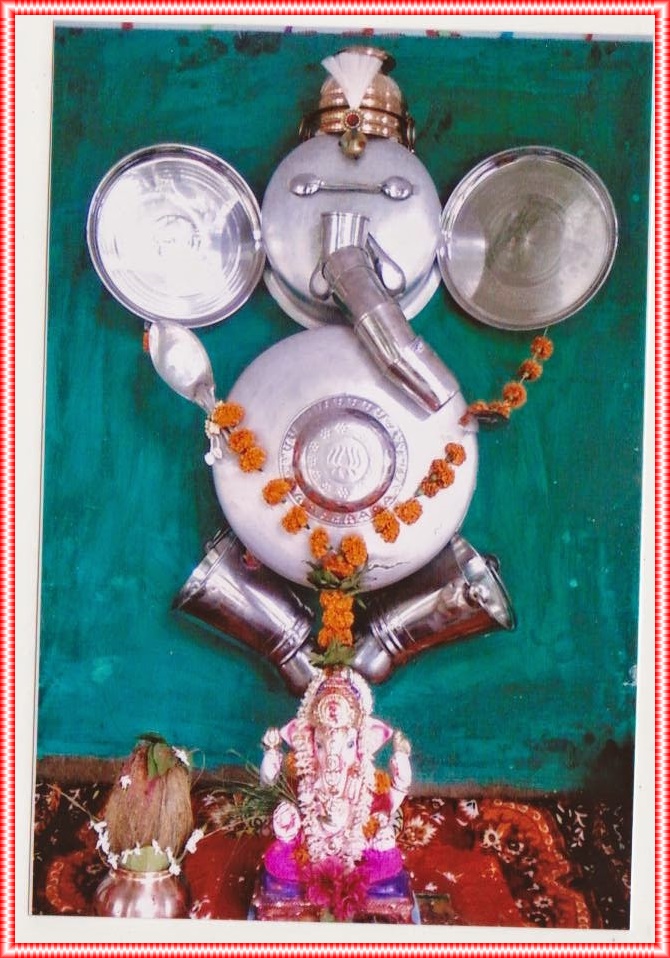 30.Eco friendly ganesha decoration.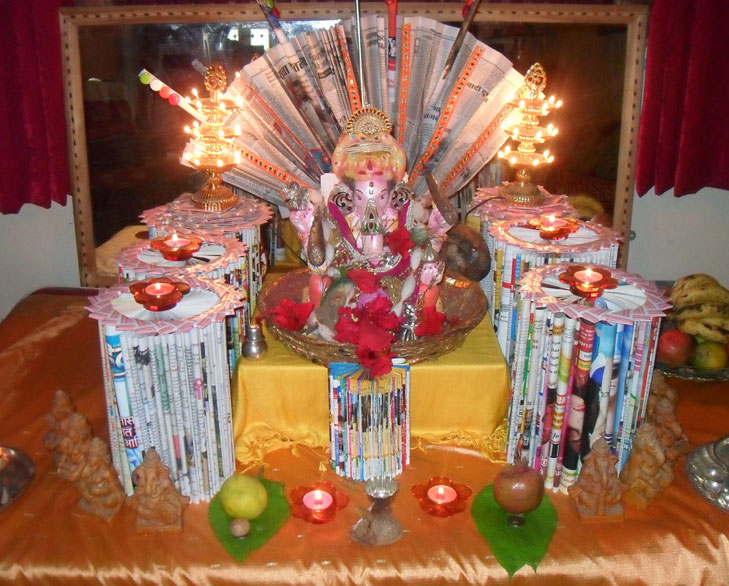 Subscribe To Our Newsletter
Join our mailing list to receive the latest updates about the latest trends straight to your inbox