Mehndi Designs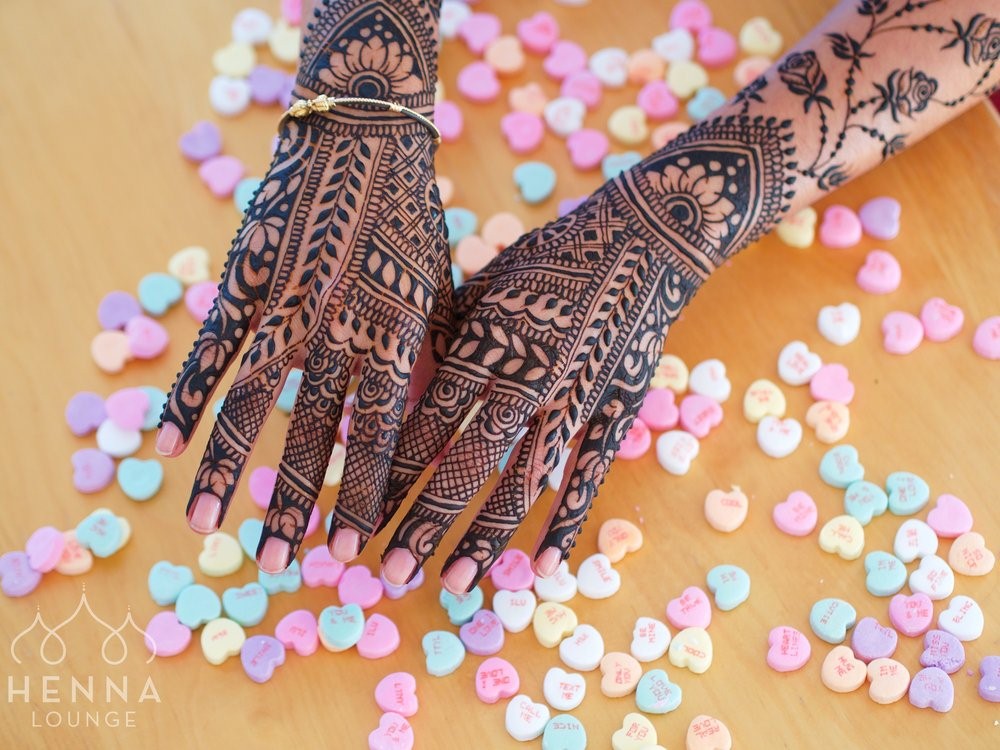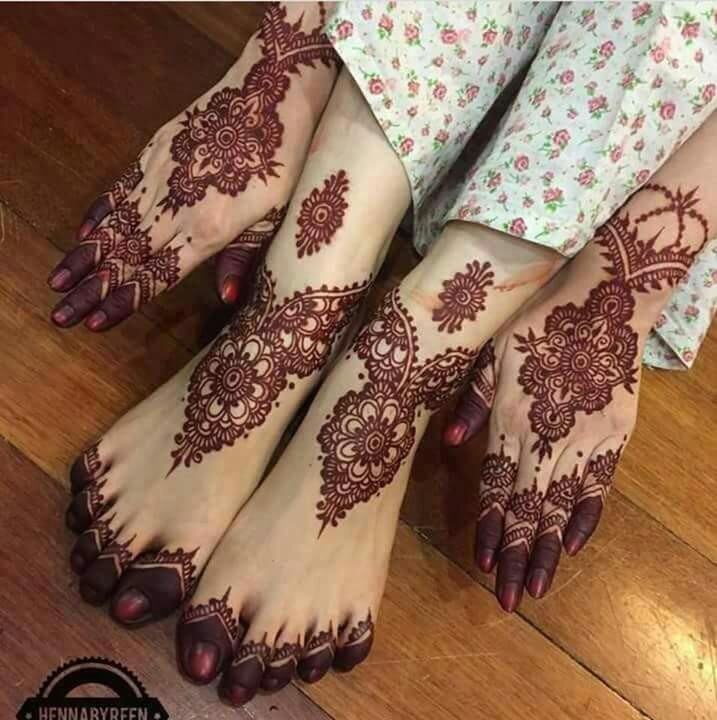 Mehndi is an art in which decorative designs are created on a person's body. This Mehndi is prepared by a paste from henna plant. There are many types of mehndi designs like Arabic, Indian, Pakistani, Indo-Arabic, Bridal, Bangle, Moroccan and Glitter. We will see in detail below
Arabic Mehndi Designs
This is the most preferable Mehndi Design because this consist of simple lines, flowers, dots, filled patterns, leaves. Based upon your creativity you can draw.  This kind of mehndi consume less mehndi and less time is required. Non-professional can also easily put this Arabic mehndi.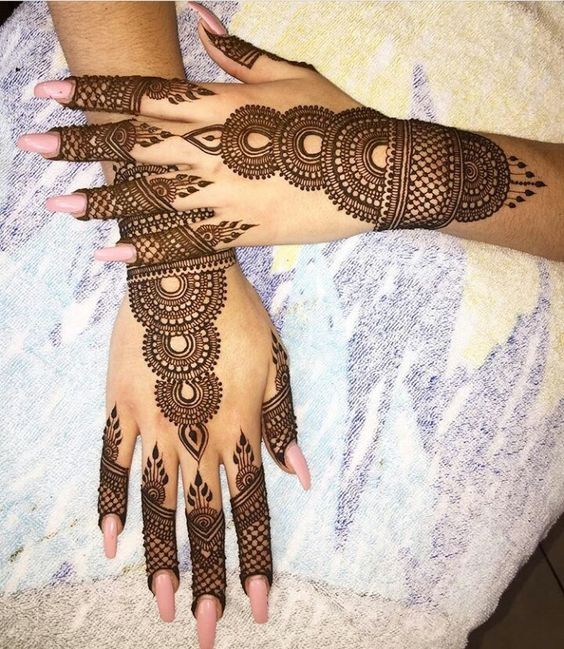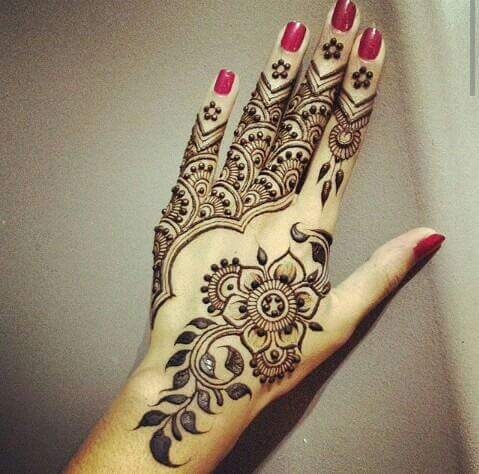 Pakistani Mehndi Designs
                                Pakistani Mehndi Designs are complex as they are combination of both Arabic and Indian Mehndi Design. These designs are mainly wore by Brides. In some Pakistani mehndi design the outline of the design is lined in black mehndi and the rest in normal henna.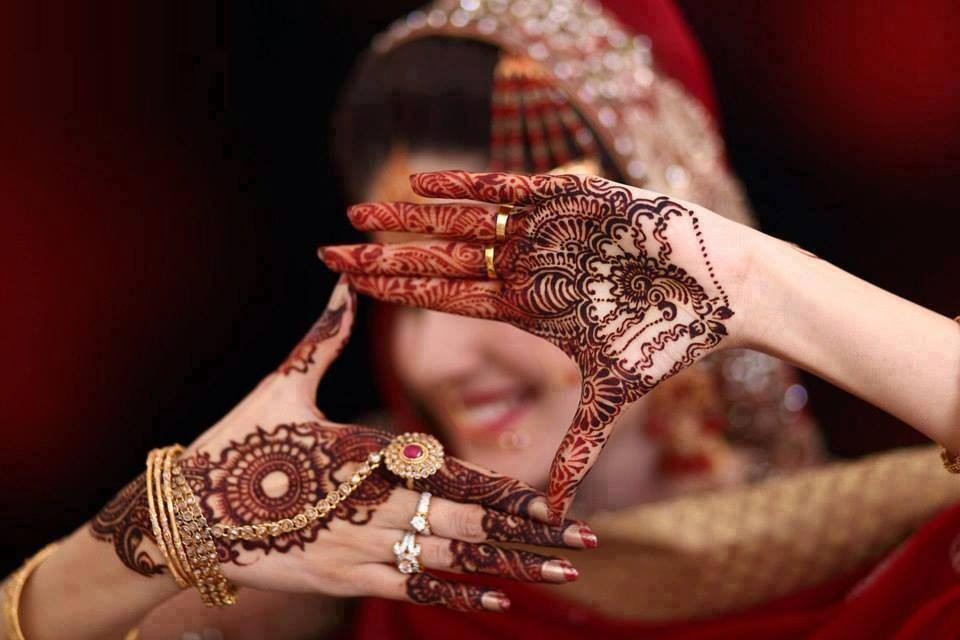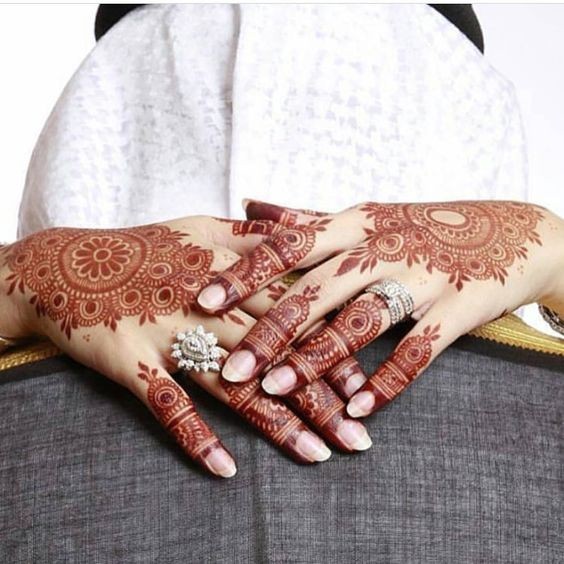 Indian Mehndi Designs
                Indian Mehndi Designs are much of peacocks, mangos, flowers, some intricate designs. In this type, there won't be seen much space your hand will be filled completely. Girls love to keep this designs during their weddings. This is complicated than Arabic design.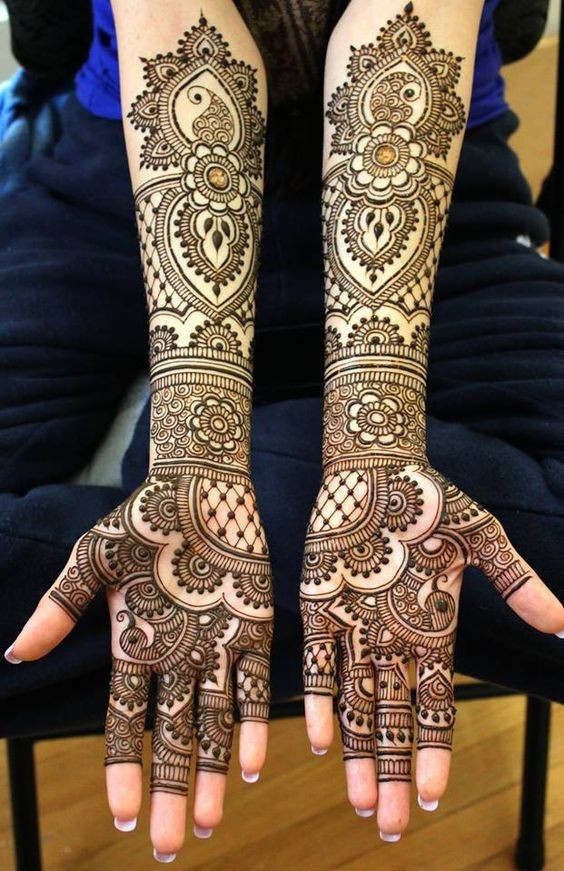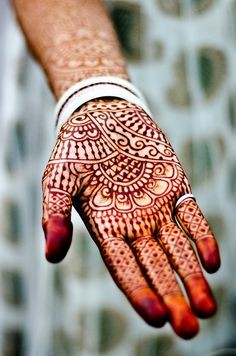 Indo-Arabic Mehndi Design
                As the name itself says it is the combination of both Indian and Arabic Design. It is mostly preferred for Indian Marriages. It is more like Pakistani mehndi design but the outline is filled with Arabic design with Indian mehndi design fillers.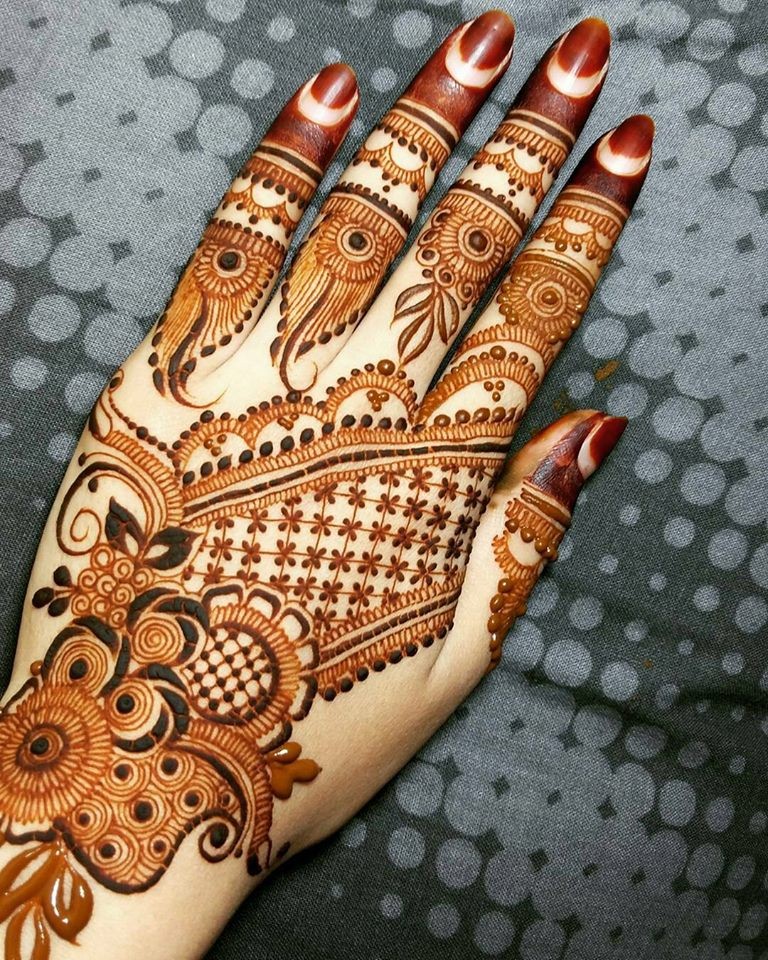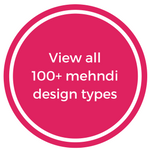 Moroccan Mehndi Design
                Origin of Moroccan Mehndi Design is from the Middle East. These designs are more Geometric in nature. Girls prefer to keep this design when they think to show simple. Yet without flowers and peacocks, this look more beautiful.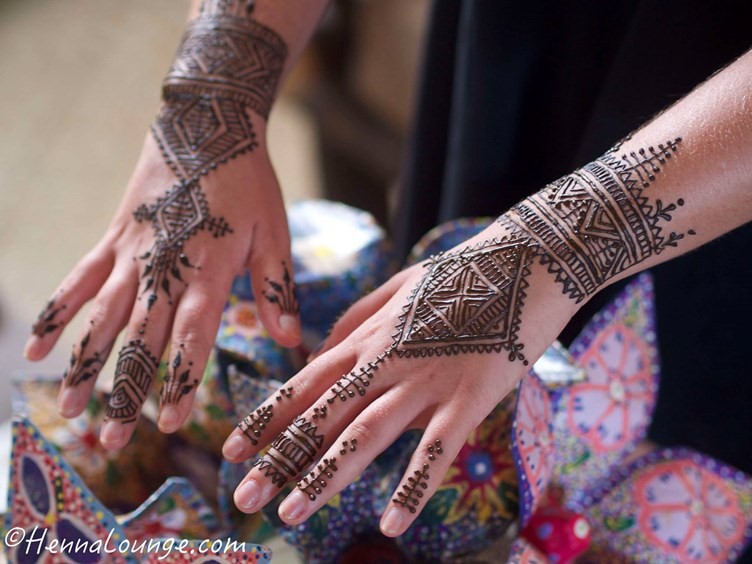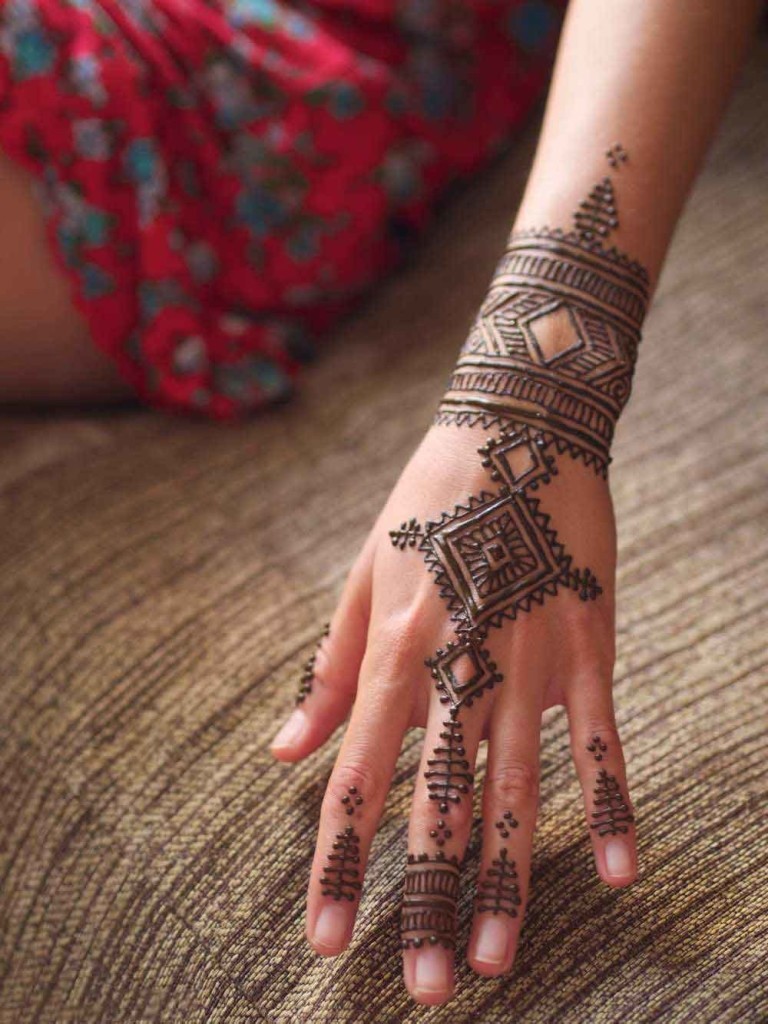 Glitter Mehndi Designs
                This is the latest trend in Mehndi Design. Bold Outline with filled colors with tough patterns and shapes. Also different colored stones are placed in this design.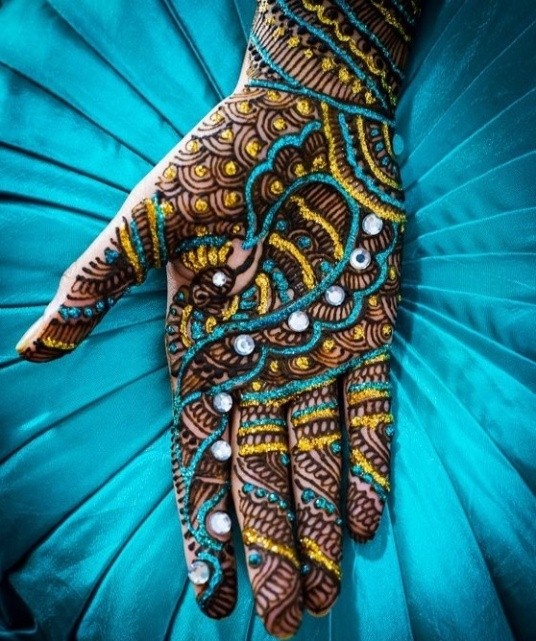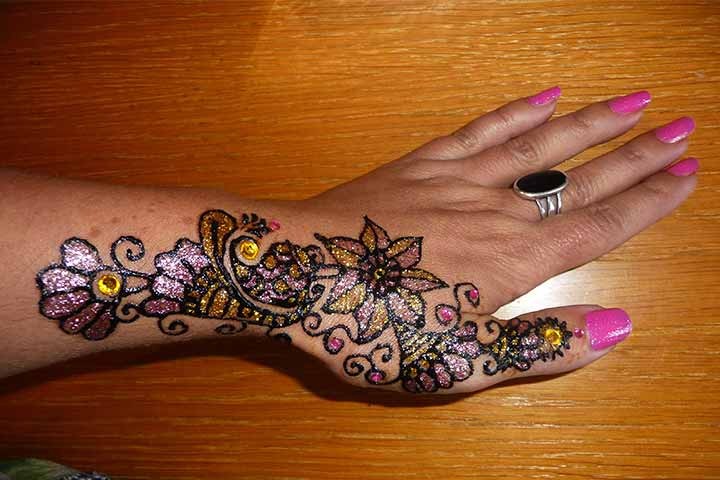 Bridal Mehndi Designs
This Mehndi Design will fill complete hand and feet. Leaves, Flowers, images of bride or groom, vines, logos and much more designs will be filled entirely in our hand or feet.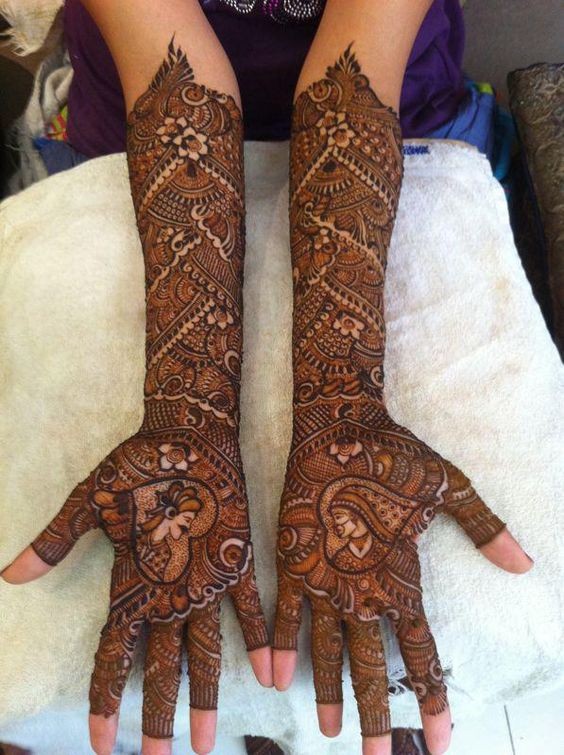 Bangle style Mehndi Design
This Designs mainly follows a pattern in the form of bangles. It would be such that it follows across your hands and wrist like bangles, Bangle style Mehndi Design looks pretty in both hands and legs.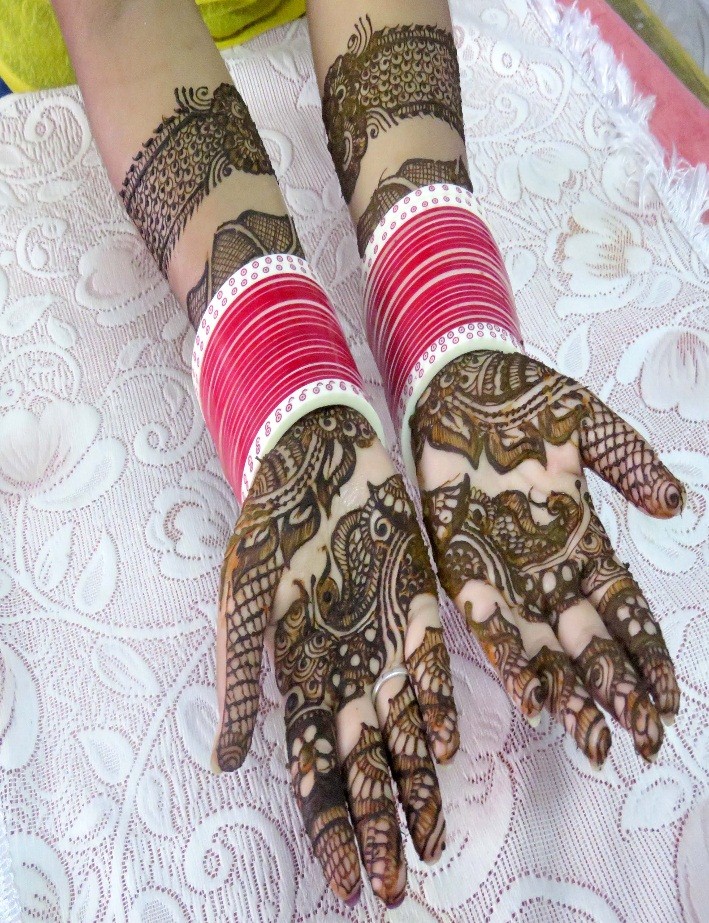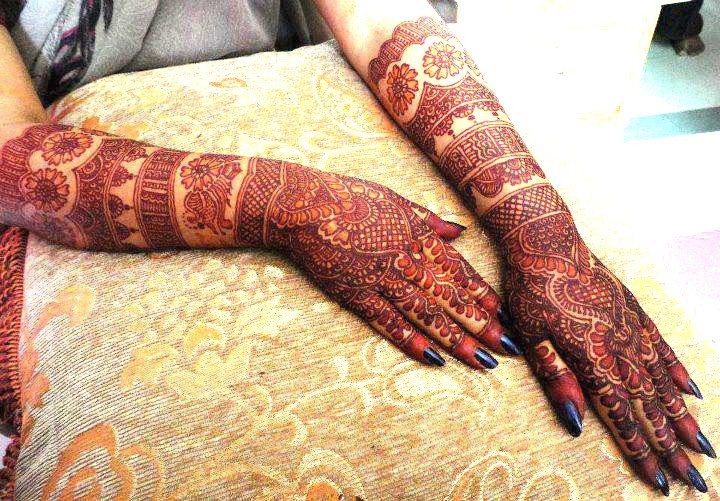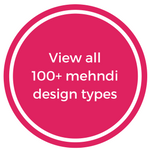 [amazon_link asins='0486438600,B00I4RUX5I,B00HFPYPBS,B00QT3S7DO' template='ProductCarousel' store='indianshopp07-21′ marketplace='IN' link_id='125df857-589c-11e7-905d-57213681413e']
Subscribe To Our Newsletter
Join our mailing list to receive the latest updates about the latest trends straight to your inbox