Festive Flavor: Saree Trends to Watch out for this Year
It is that time of the year when you can waltz on the streets in the best of silk sarees, sashay around in all that bling, flaunt all the oomph you could and you can't go wrong with it! However, there is nothing wrong with knowing the super-sexy and super cute trends beforehand to stay at the top of your style game. From fabrics to cuts, from drape style to saree blouse design, here is everything that you need to amp up your glam quotient!
So, what do you think? Get ready for some festive shopping, ladies!
The Classic Redux
Kanjivaram and Banarasis can never go out of fashion. This year, though, watch out for breezy and light colours with the same classy and regal touch of Kanjivaram. Accentuate your look with minimal accessories and light makeup. Let your quirky side unravel by pairing the six-yard stunner with a statement shirt blouse with an embellished collar and sleeves.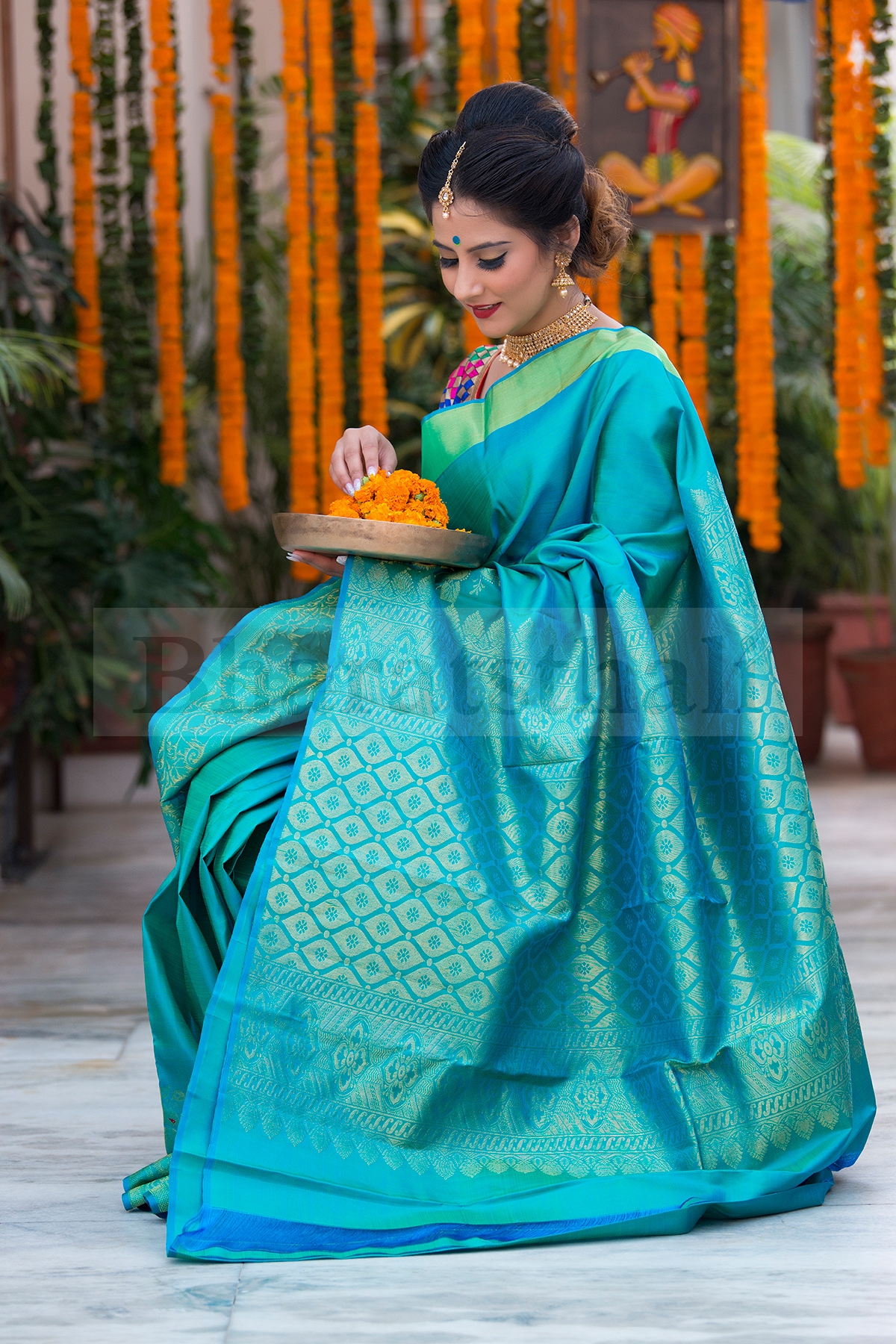 Goodbye, cholis
A saree's love for cholis was considered to be enduring one till the time it found a new beau that pampers and make it feel special. It hugs all the right curves and knows how to turn on its special charm. Ladies here's hoping that all of your find your saree's knight in the shining armour in a statement blouse. A difficult task, because there's a lot to choose from! A shirt blouse, a jacket blouse, a tube-top, a sports jersey, a backless blouse, a corset blouse, a cape blouse, sheer, applique and what not!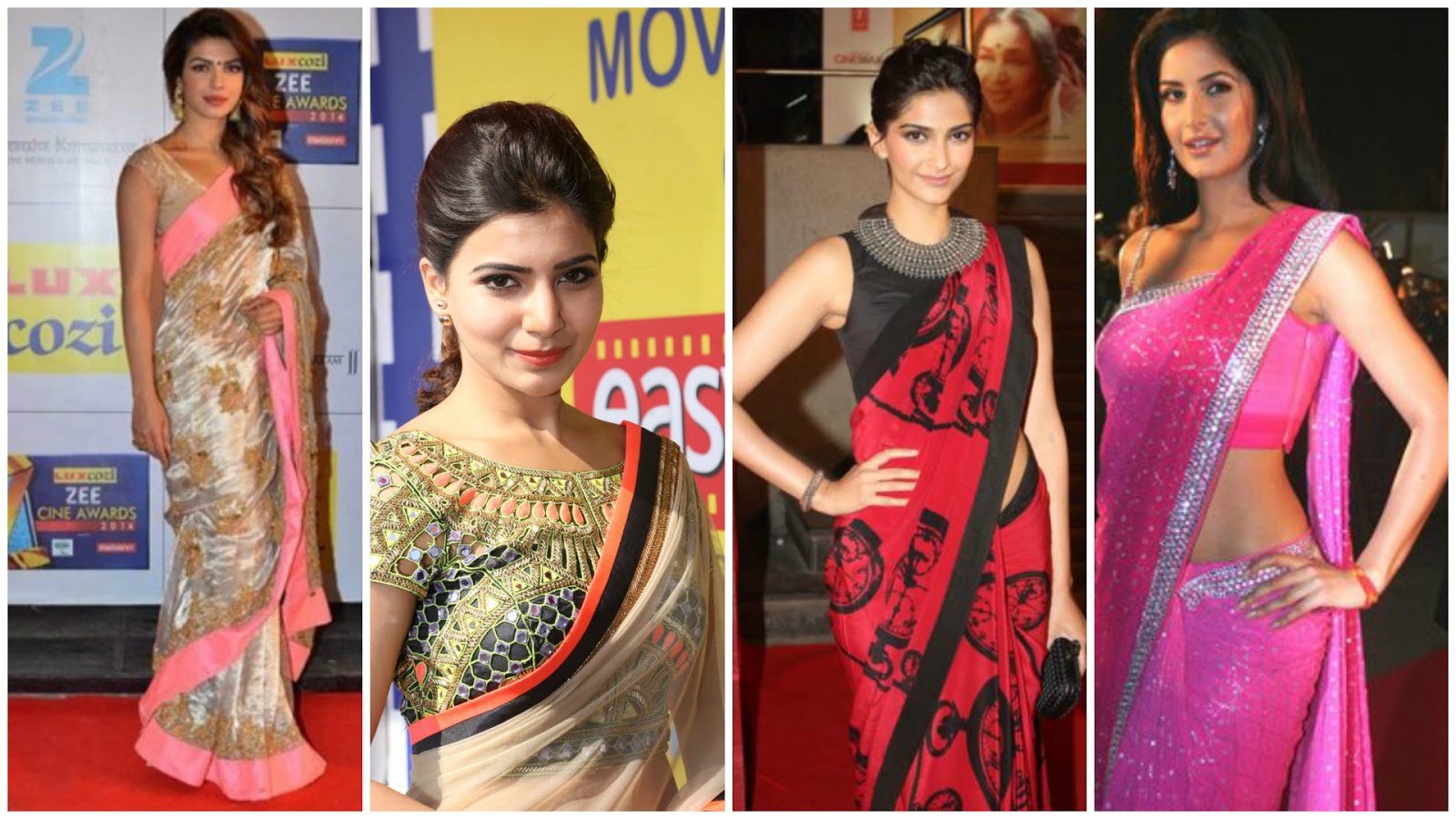 The long and the short of a pallu
Make a grand entry with a long train for a pallu. It looks feminine and elegant. Though, it is a fail-safe trend only until you don't have kids around, stomping on your precious Kanjivaram silk saree. If you are going to attend a ceremony with lots of people little on style, stick to the traditional length of a pallu. Styles might come and go; a pure silk saree is forever.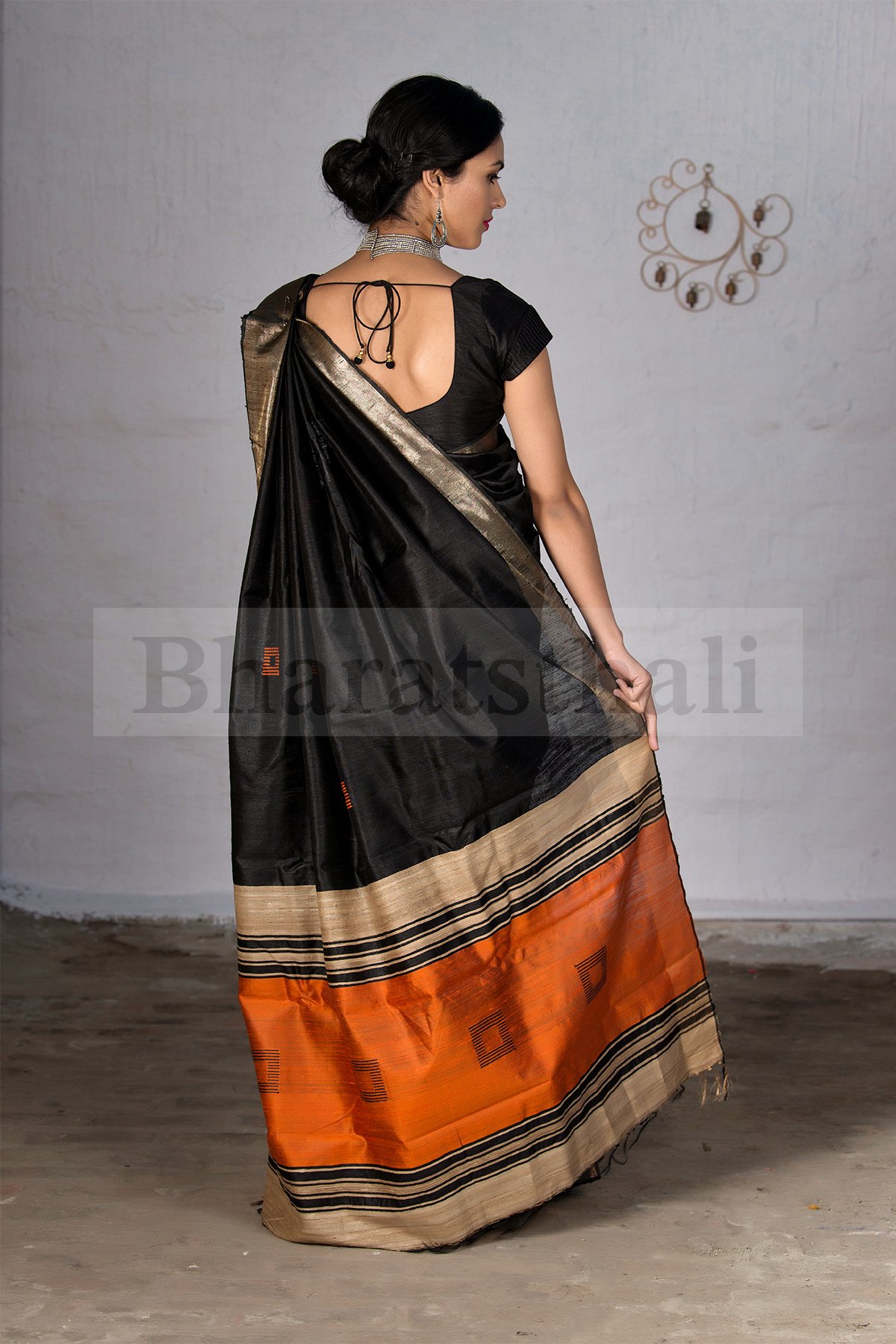 Belt up
Worry about pallu pleats coming undone? Showing more than it is needed? Don't want your not-so-toned belly button playing peekaboo? All the more, want a sexier silhouette?  Belt it, darlings! Yes, wear a belt on the waistline, just like the old world 'kamarband.' A simple yet elegant and effective trend that literally 'belts up' all your saree issues!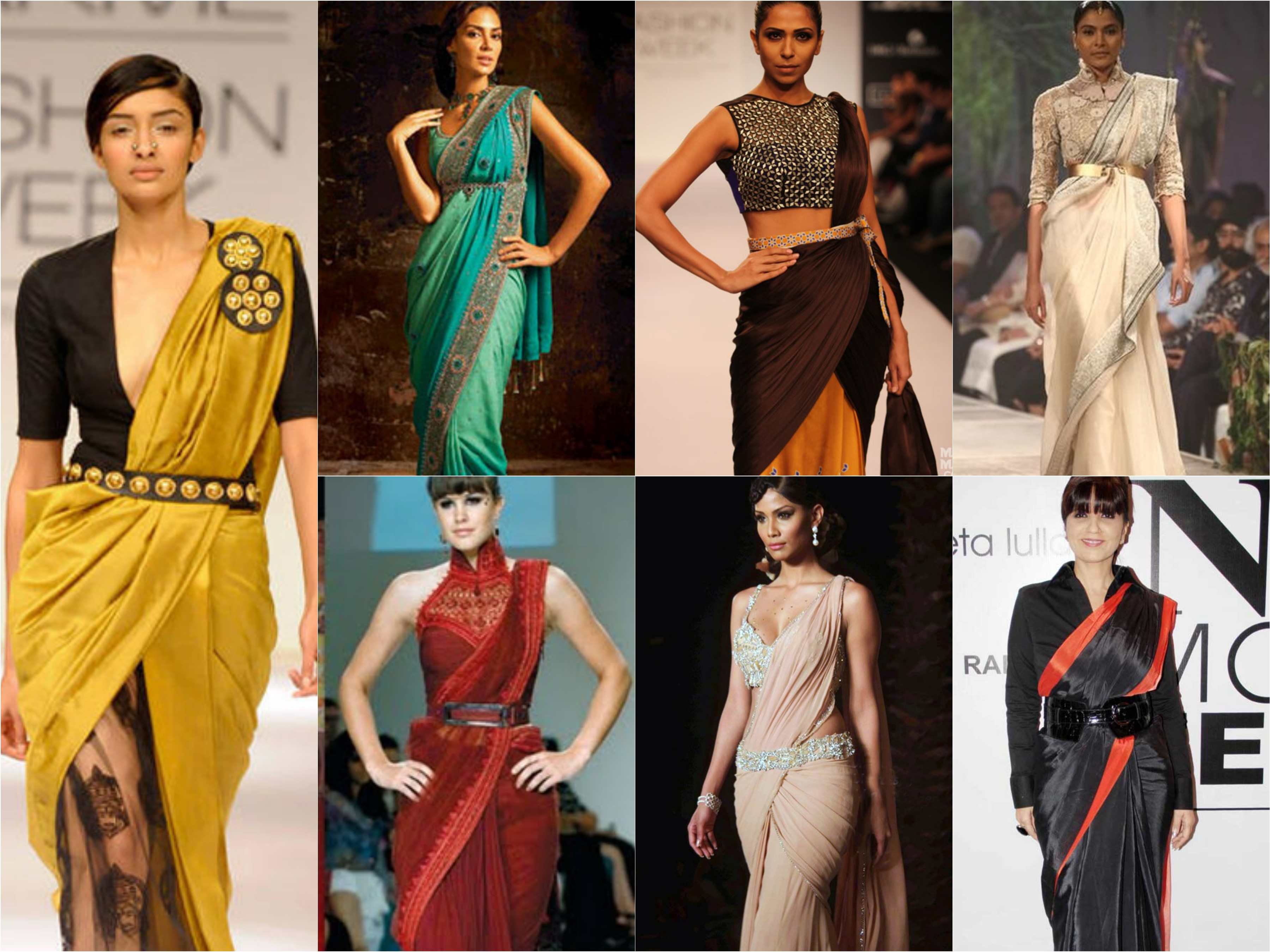 Go neo-traditional
In simpler words, do what you feel like. Defy the conventional terms and be you. Pair shoulder grazing silver earrings with an off-shoulder blouse and a Banarasi saree. Wear a linen silk saree with an anti-fit blazer for a corporate yet chic avatar for a festive party at work. As long as it suits you, it is a fashion statement for us.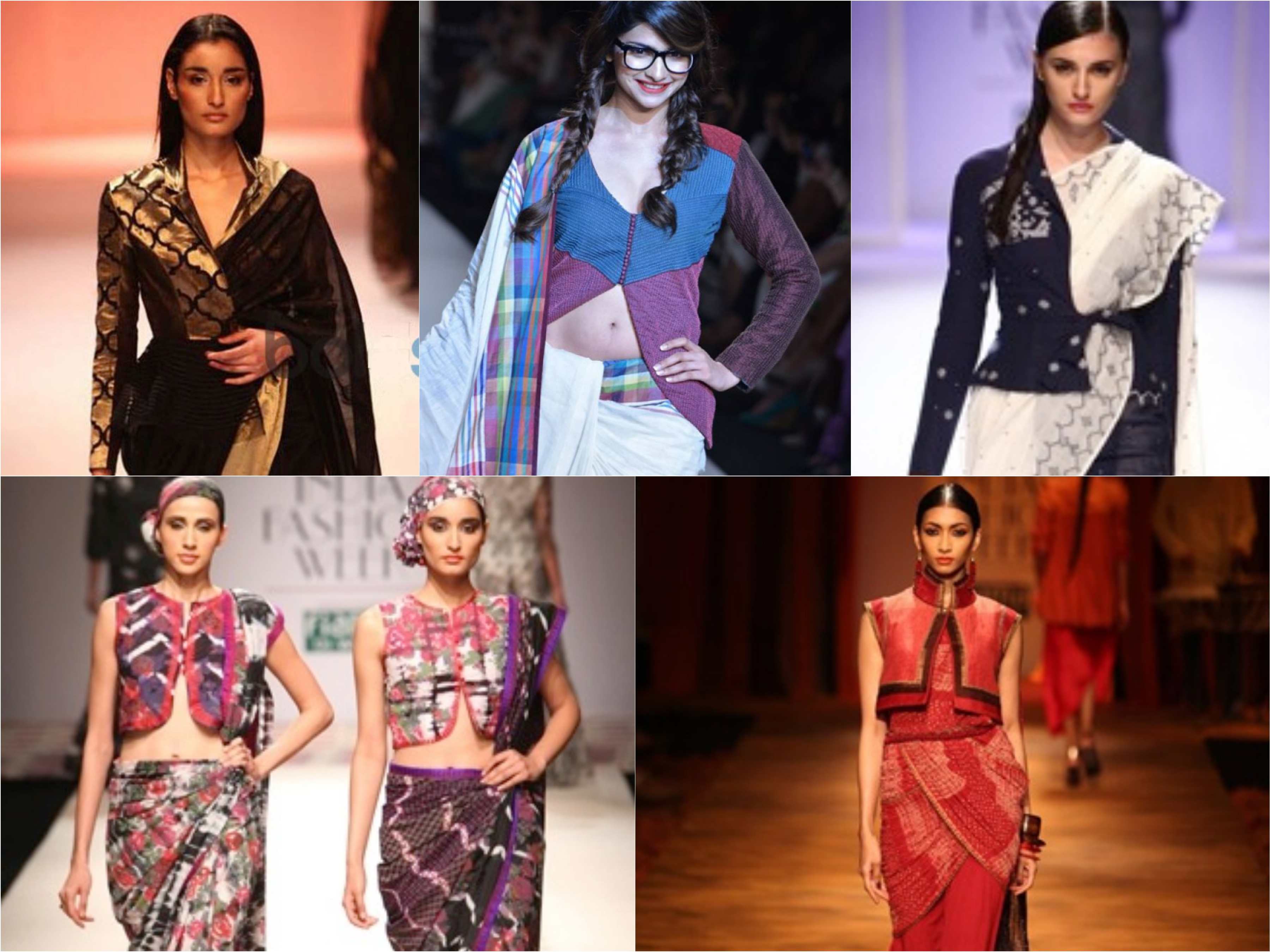 Make your closet saree-ready for the festive season! Rock these trends and be the fashion-forward diva. Indulge in festivities and bask in the happiness this season brings you.
Subscribe To Our Newsletter
Join our mailing list to receive the latest updates about the latest trends straight to your inbox