Aloe Vera contains proteins along with amino acids, both of which are good for healthy hair. Hair contains keratin, which is a protein, and more proteins can increase hair growth. It is an amazing plant that can protect hair damage and hair fall, thereby offering hair loss treatment. Egyptians were known to use aloe Vera for its benefits towards healthy hair. It is a natural home remedy for healthy hair and is far better than using commercial shampoos that contain harmful chemicals. Here are some ways of using aloe Vera for hair.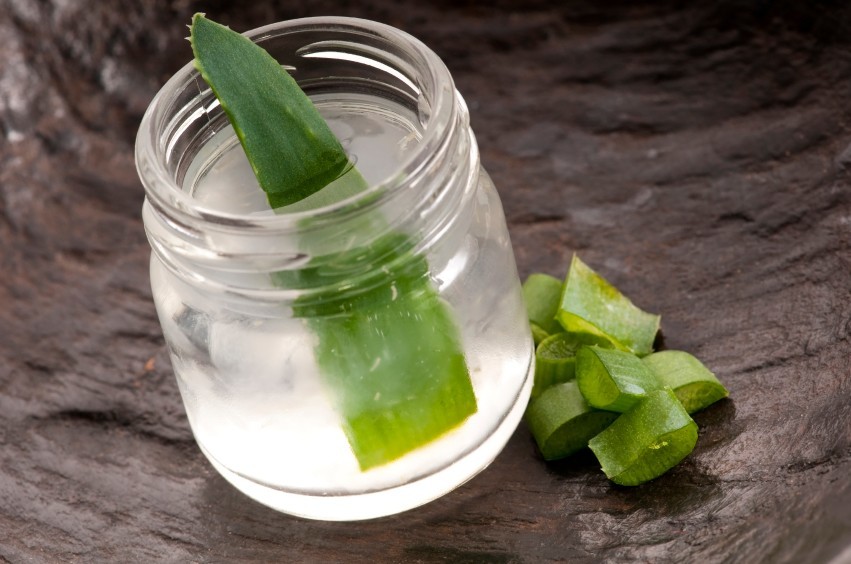 Aloe Vera Juice
Aloe Vera juice can be a good conditioner for hair. It reduces frizz for those who have curly hair. Mix aloe Vera gel with water and an essential oil of your choice and spray the mix on the hair. It keeps the hair hydrated and is a natural option that is free from chemicals that can damage the hair shaft. It makes the hair more manageable, maintains the pH balance and locks in the moisture of the hair, protecting it from the environment.
[amazon_link asins='B00IEFJSQK,B00GMB6ASM,B0198GT9BW,B01N9MCIFB,B00KJBLZYA,B00CNX25QY' template='ProductCarousel' store='indianshopp07-21′ marketplace='IN' link_id='06749415-190a-11e7-b520-01a2ebdfabfc']
Treatment for Hair Loss
Aloe Vera is very useful as a hair loss treatment, especially for temporary hair loss caused by stress or medicines, hormonal imbalances and so on. It offers a herbal remedy that can soothe your scalp. Massage the gel on your scalp after shampooing the hair. Leave it on for a few minutes and then rinse it off. The direct gel taken from the leaves can offer more benefits of aloe Vera, than a store bought gel. The gel taken from the leaf is quite thick and it can be easily rinsed after the application on the hair.
Home Remedy
Aloe Vera is therefore a home remedy for hair treatment, hair loss and promotes healthy hair. It can also offer solutions for problems like an itchy scalp or dandruff. You can mix fresh aloe Vera gel taken from your kitchen garden and mix it with honey and lime juice or vinegar for making a natural hair conditioner. It is also a healthy remedy and an effective hair loss treatment helping in controlling hair fall, as it contains anti oxidants as well as enzymes, which are useful in repairing hair damage and stimulate the hair follicles, thereby promoting hair growth. It is also a great remedy for removing bacterial or fungal infections on the scalp.
Conditioning and Nourishing
Aloe Vera contains the right vitamins, minerals and the enzymes necessary for nourishing the hair. Using the gel on the hair once a week can make the hair roots stronger and reduces greasiness in the hair. It is a natural conditioner that makes the hair soft and silky. It offers plenty of moisture to the hair and makes it stronger. You can add an egg to the aloe Vera gel for an herbal conditioner. Apple the mix on the scalp and leave it on for about fifteen minutes before washing it off.
[amazon_link asins='B00AE76ZEO,B00HQC8VME,B00DRDZ52U,B006UCER10,B00IEFJSQK,B00DRDZ5KC' template='ProductCarousel' store='indianshopp07-21′ marketplace='IN' link_id='1b6a5466-190a-11e7-bf15-cdadb3712965′]
Subscribe To Our Newsletter
Join our mailing list to receive the latest updates about the latest trends straight to your inbox