Every woman has a dream to take photos of her, which come true on her wedding. She is the Bride, everyone's attraction.Capturing bride is the keen work of the photographer.Enriching the beauty of the bride with different poses. These photos are gems of the future.We can also have our photos taken somewhere other than your wedding venue.Here are some of the Bridal Portraits which are eye-catching that inspires you.
1.Pose with Specs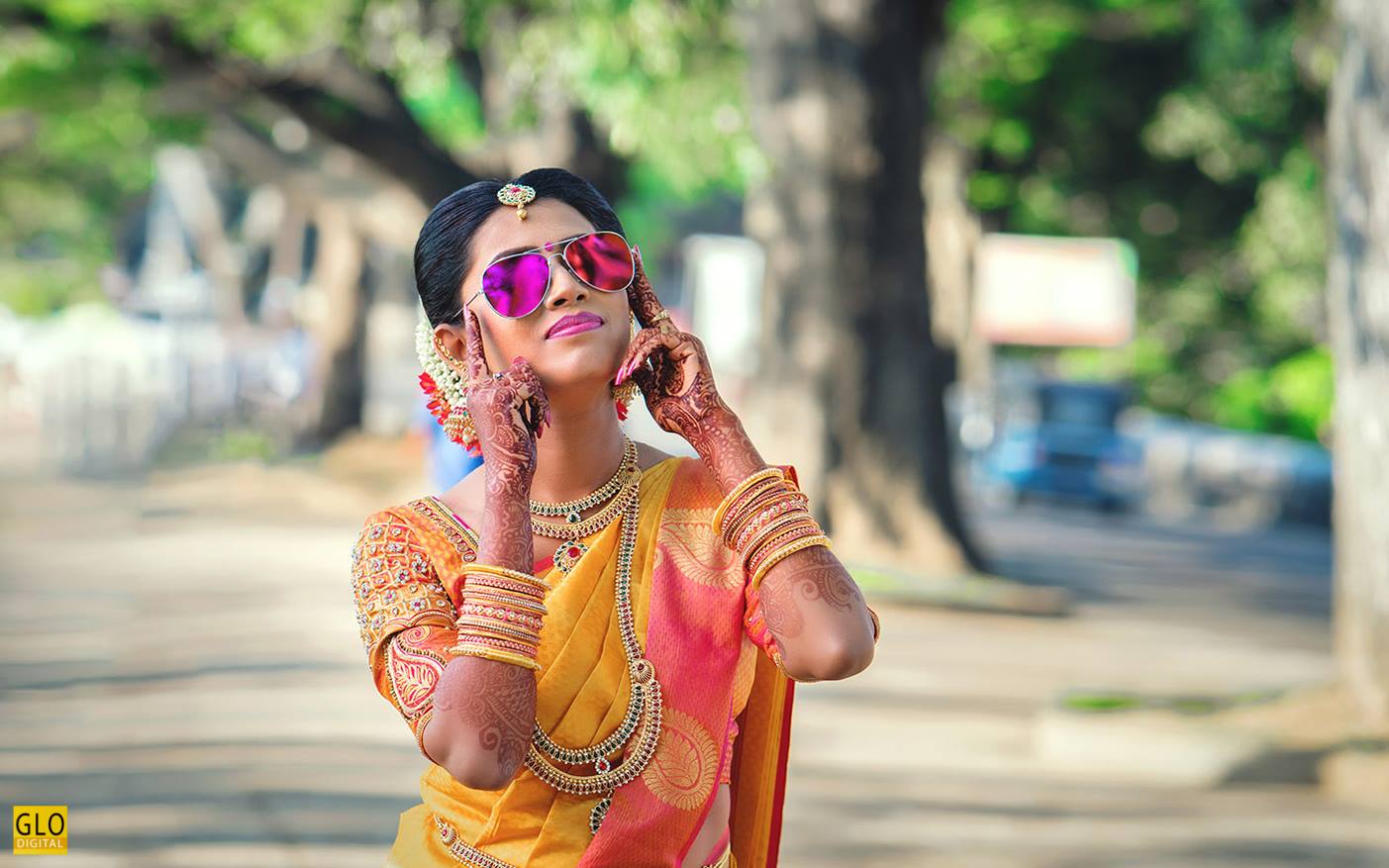 PC: GLO Digital Photography
2.Open the Door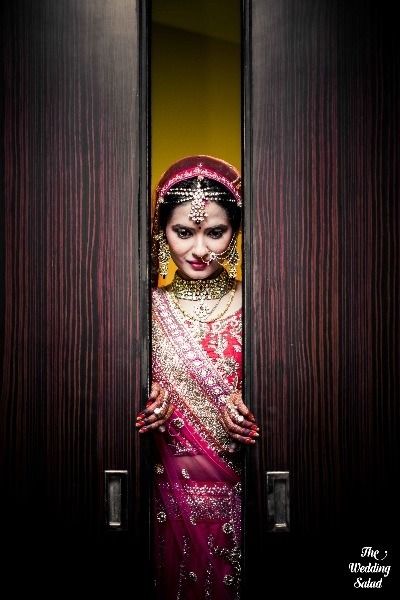 PC:The wedding salad
3.Backside the door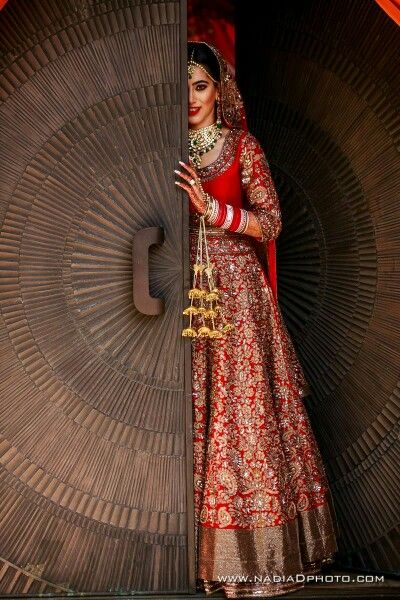 PC:NADIAD photo
4.Flower Blessings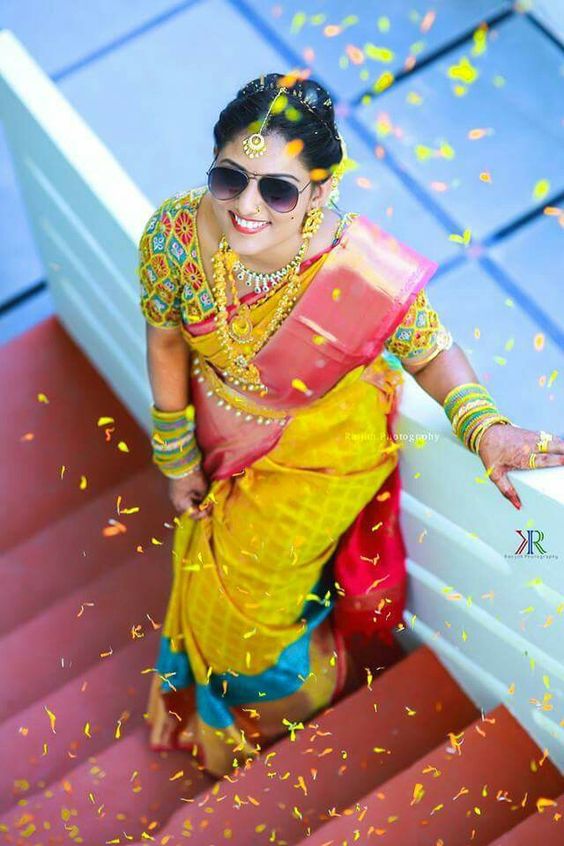 PC: Ranjith Photography
5.Bride with frame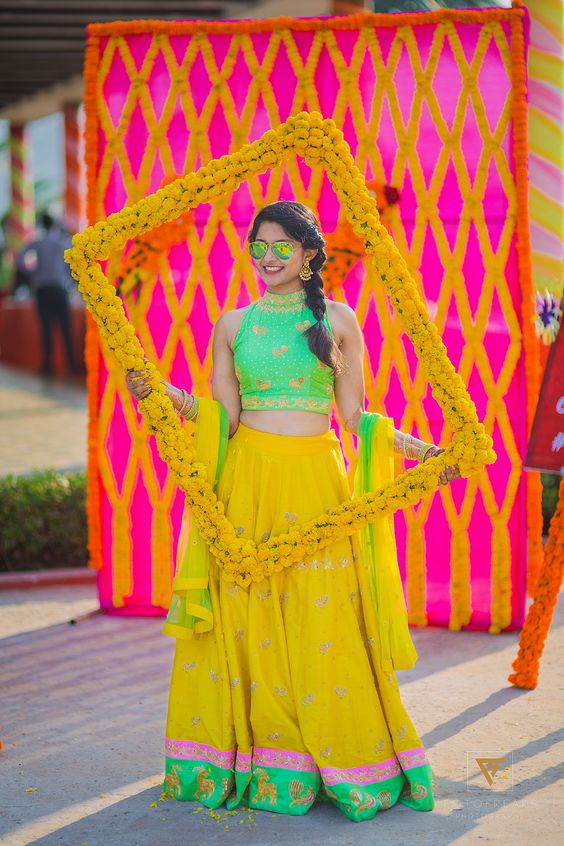 6.Rose Blessing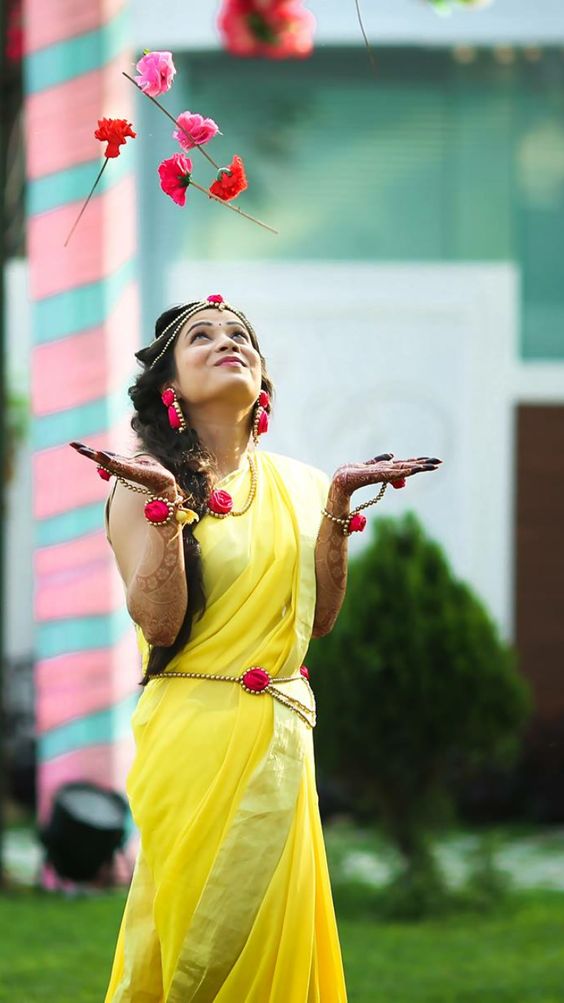 7.Violet Bride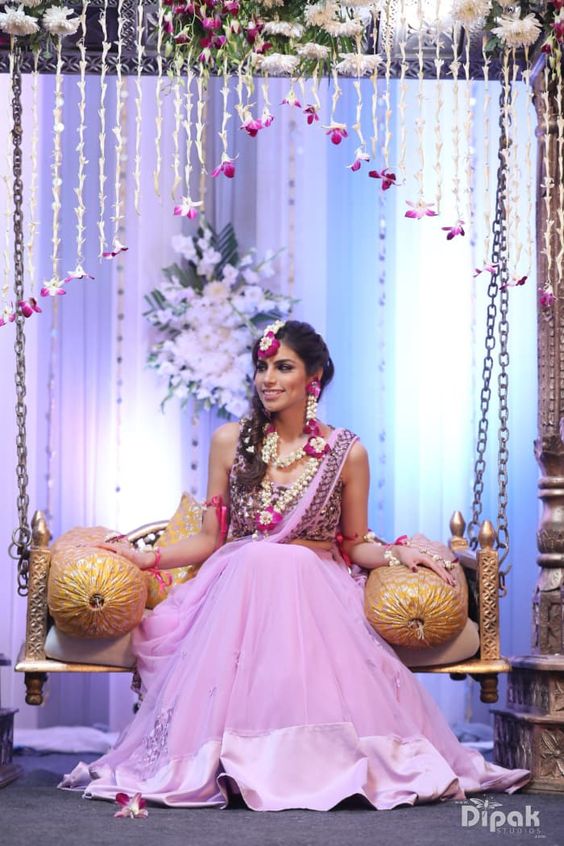 PC: Dipak Studios
8.Cute pose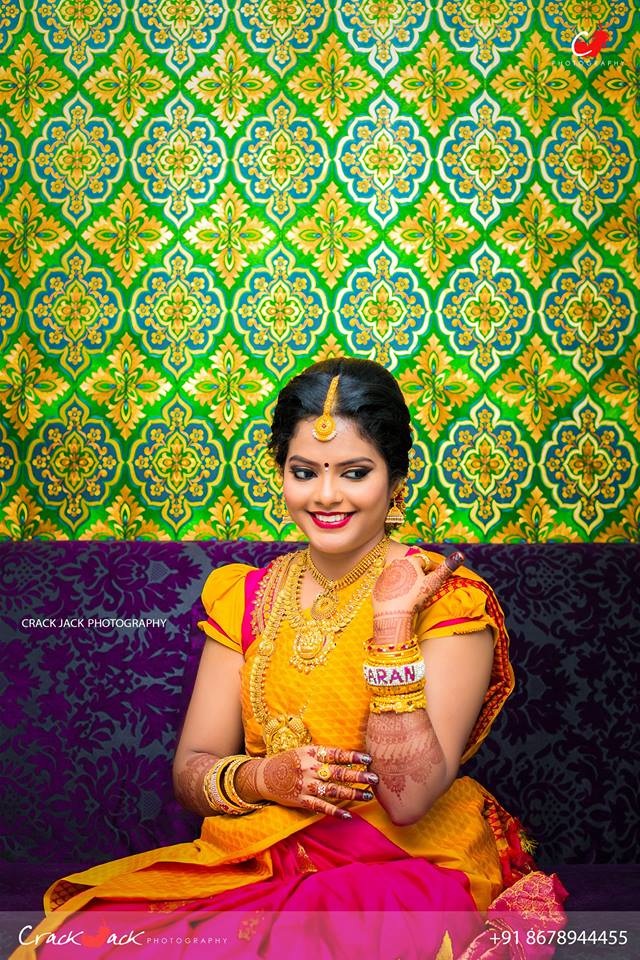 PC: Crack Jack Photography
9.Cute Eyes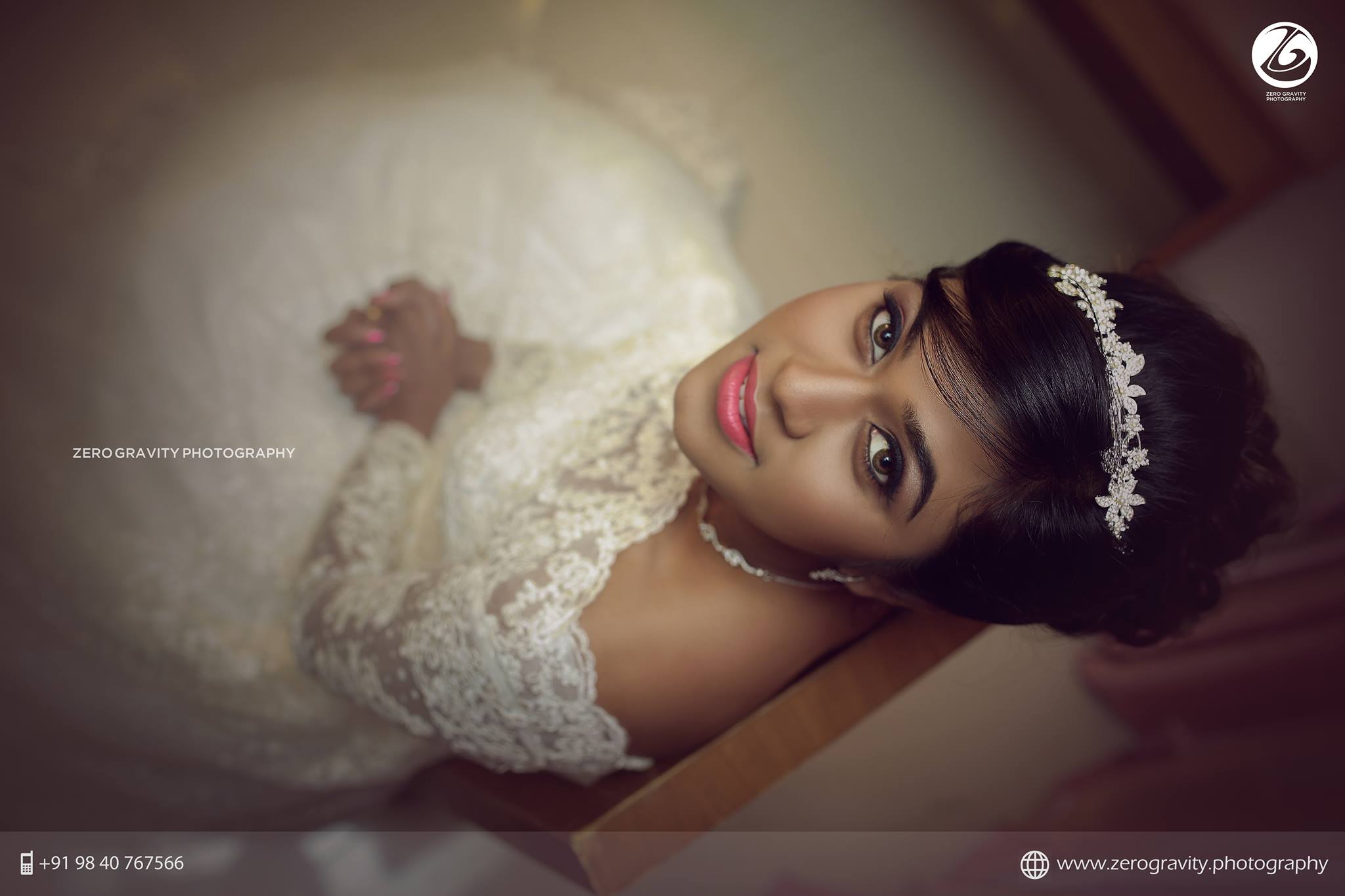 PC: Zero Gravity Photography
10.I am Here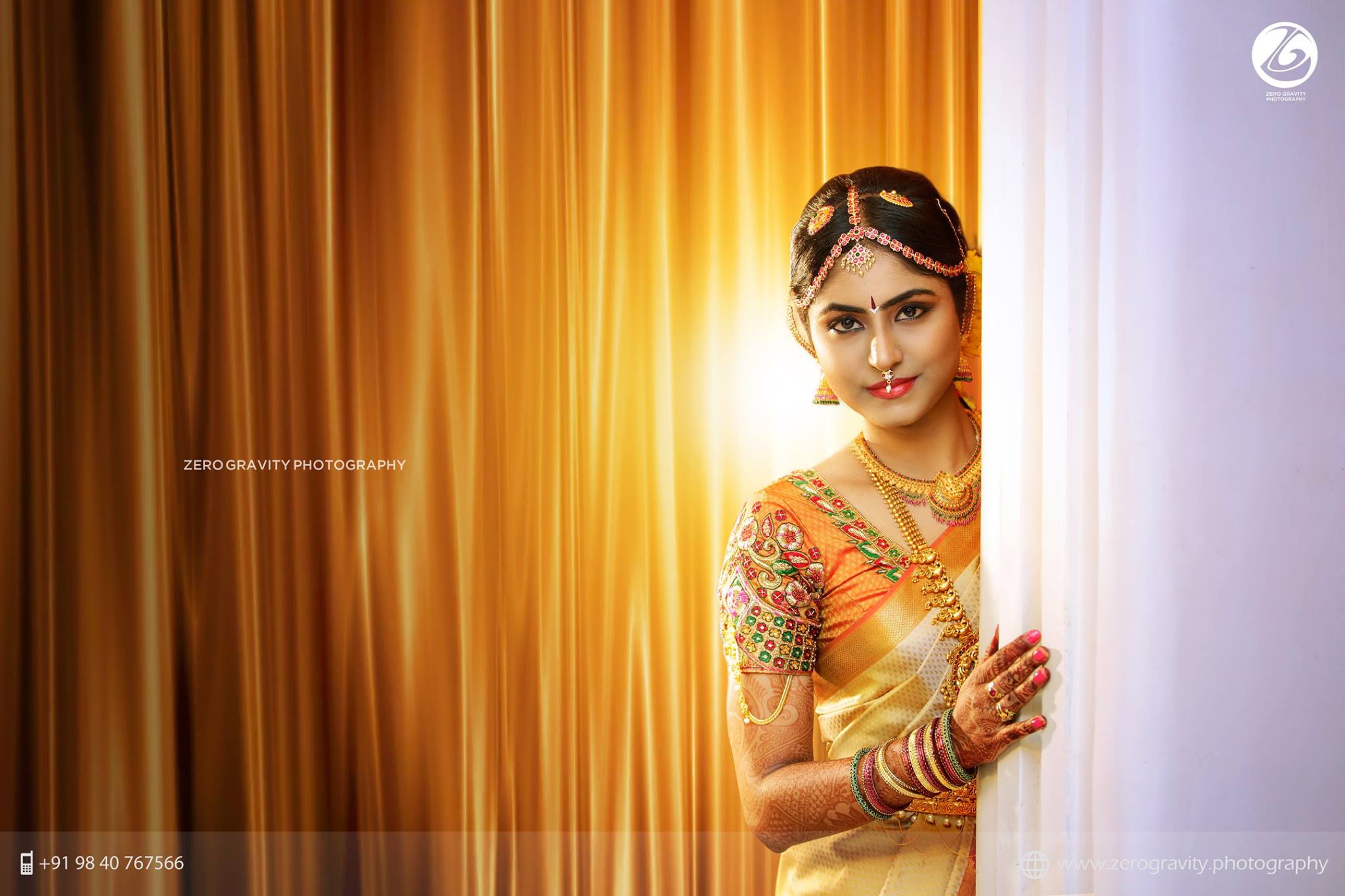 PC: Zero Gravity Photography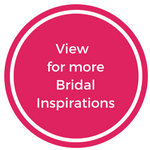 11.I see You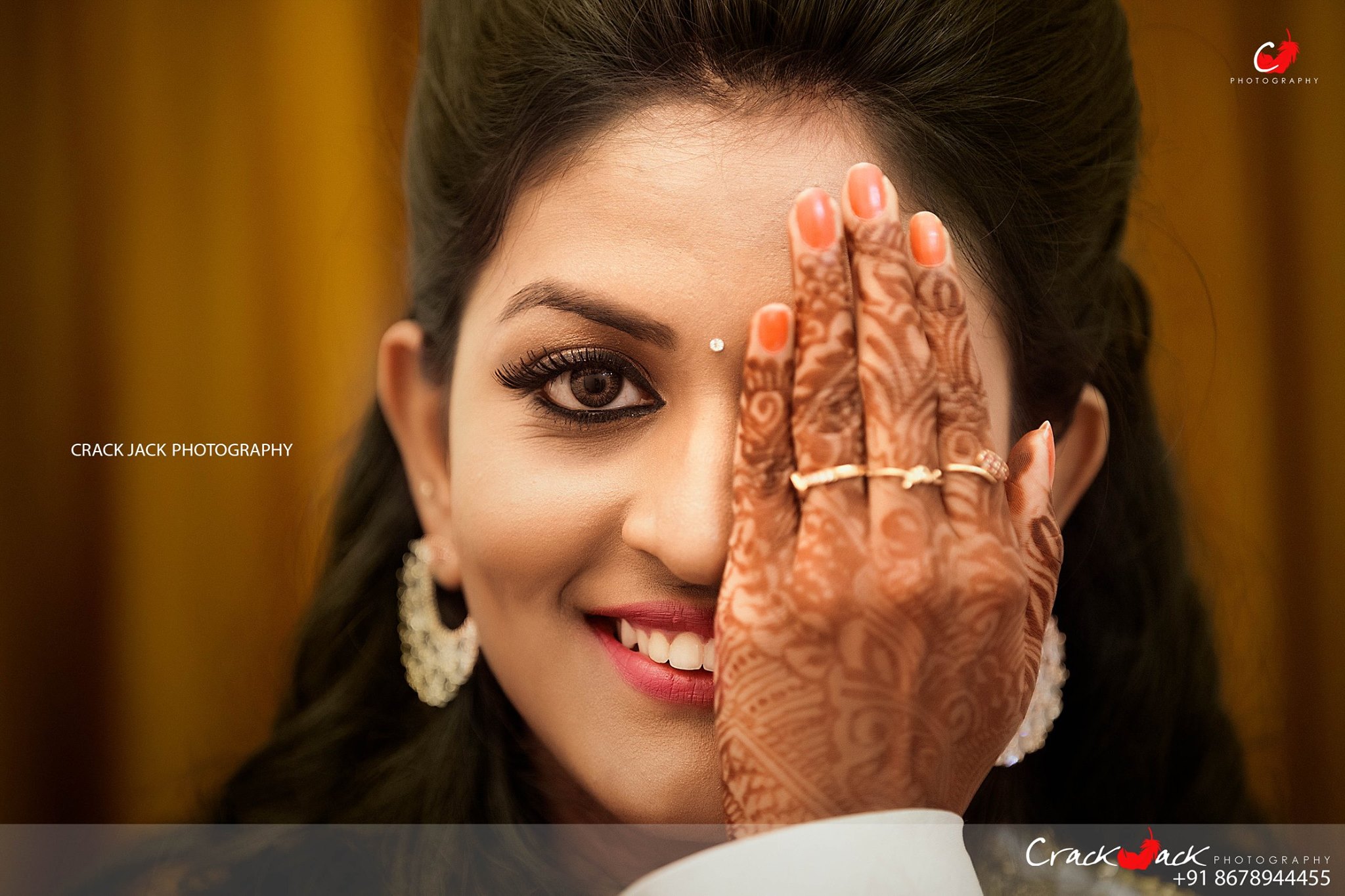 PC: Crack Jack Photography
12.Nameste Pose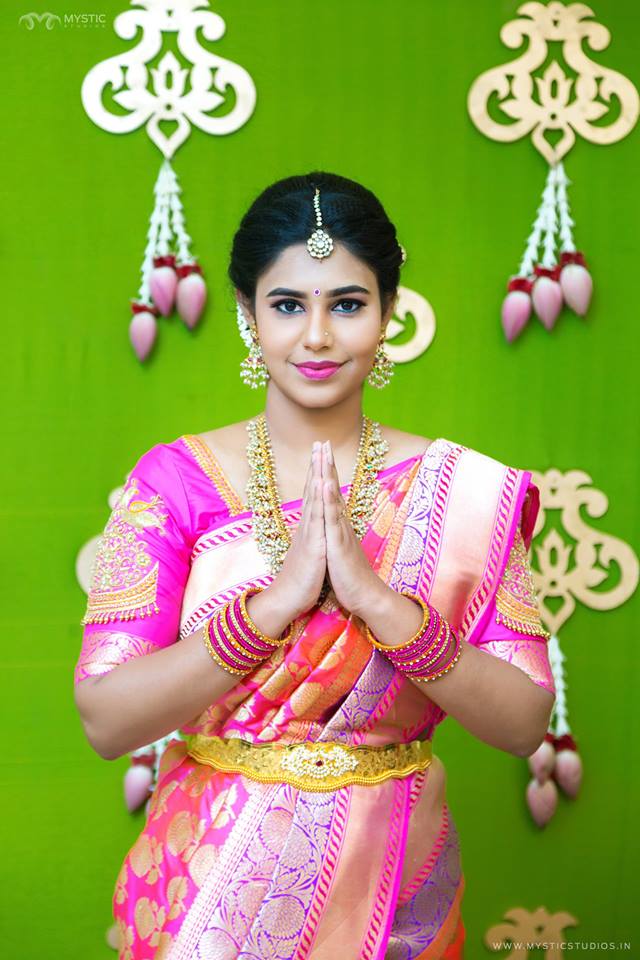 PC: Mystic Studio
13.Bride in Swing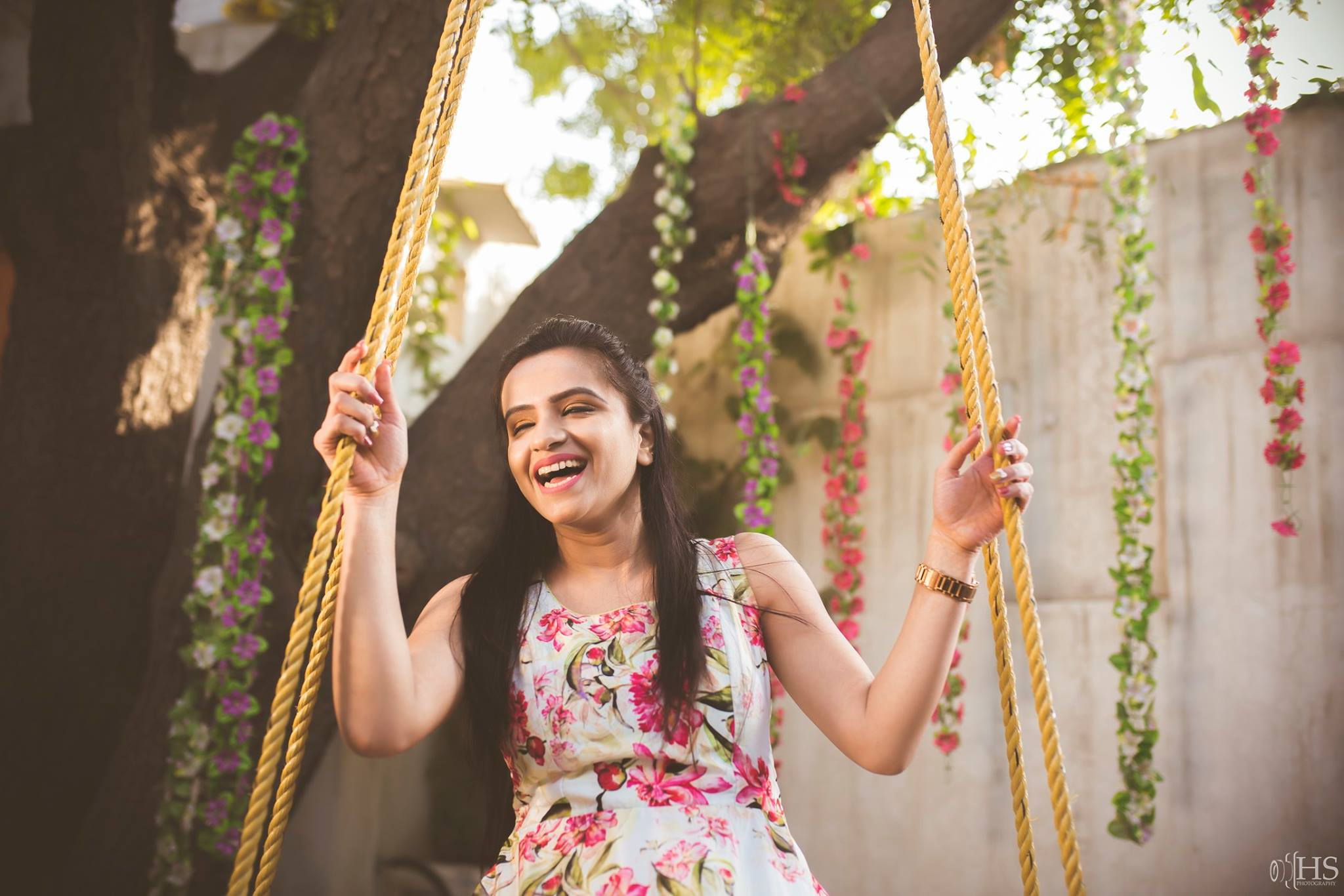 PC: HS Photography
14.Stylish Bride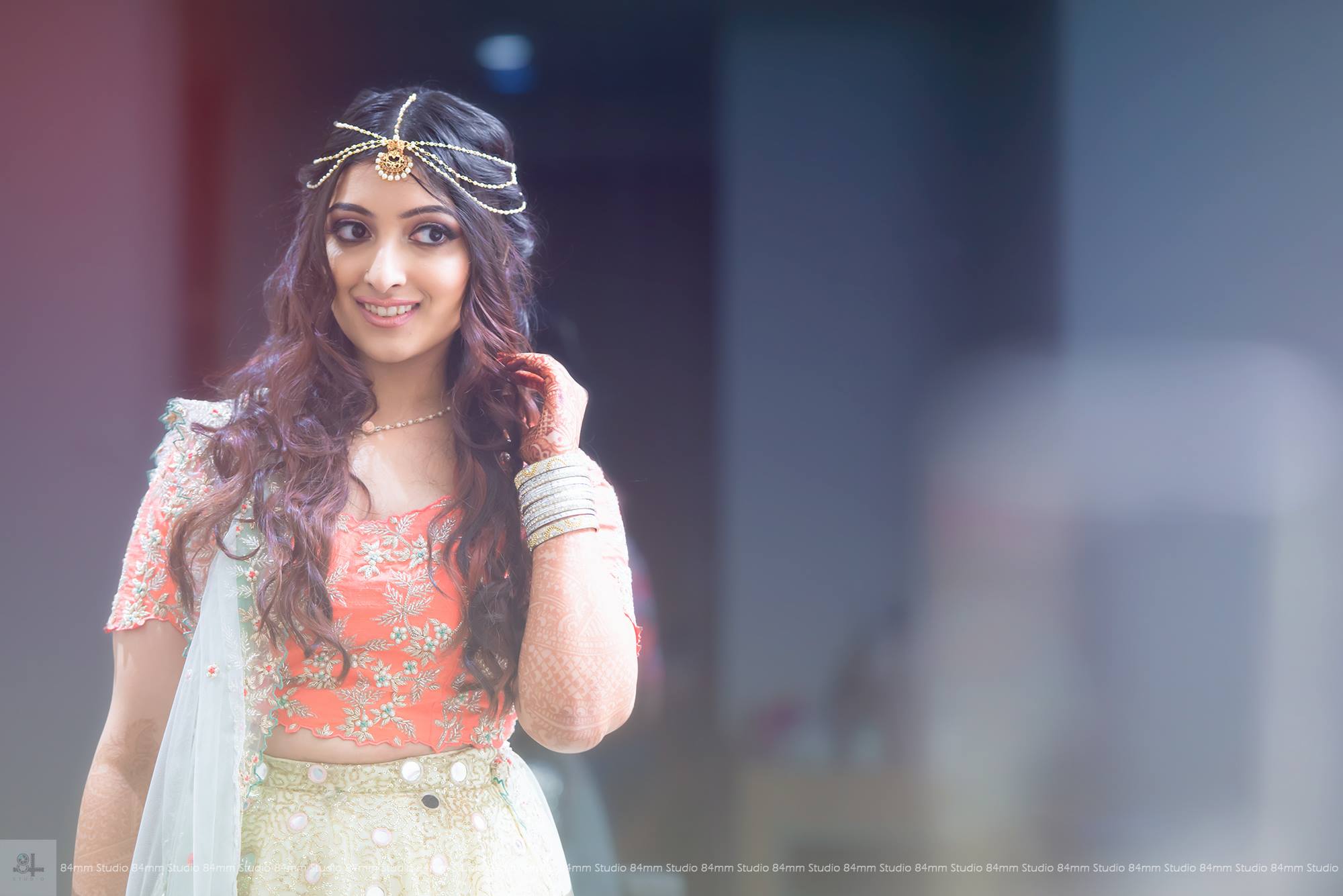 PC: 84 mm studio
15.Waiting pose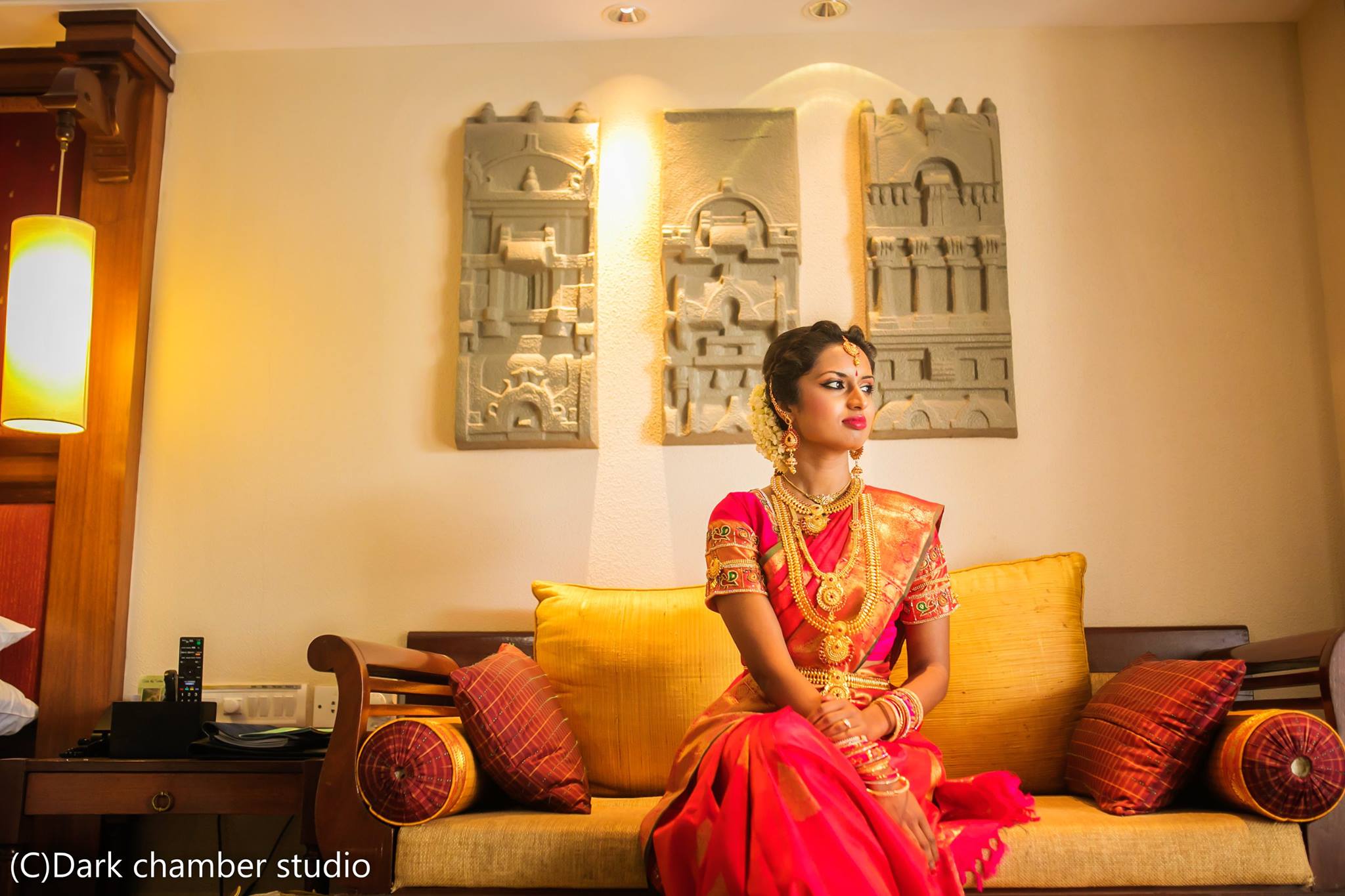 PC: Dark Chamber Studio
16.Lighting Diya
PC: Truely candid
17.Near the door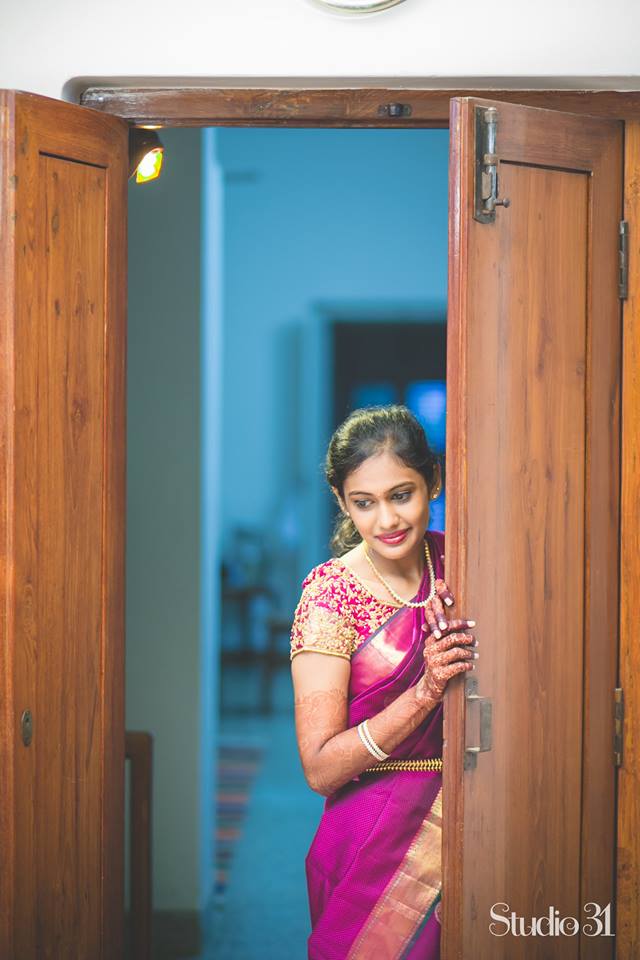 PC: Studio 31.
18.Bright Eyes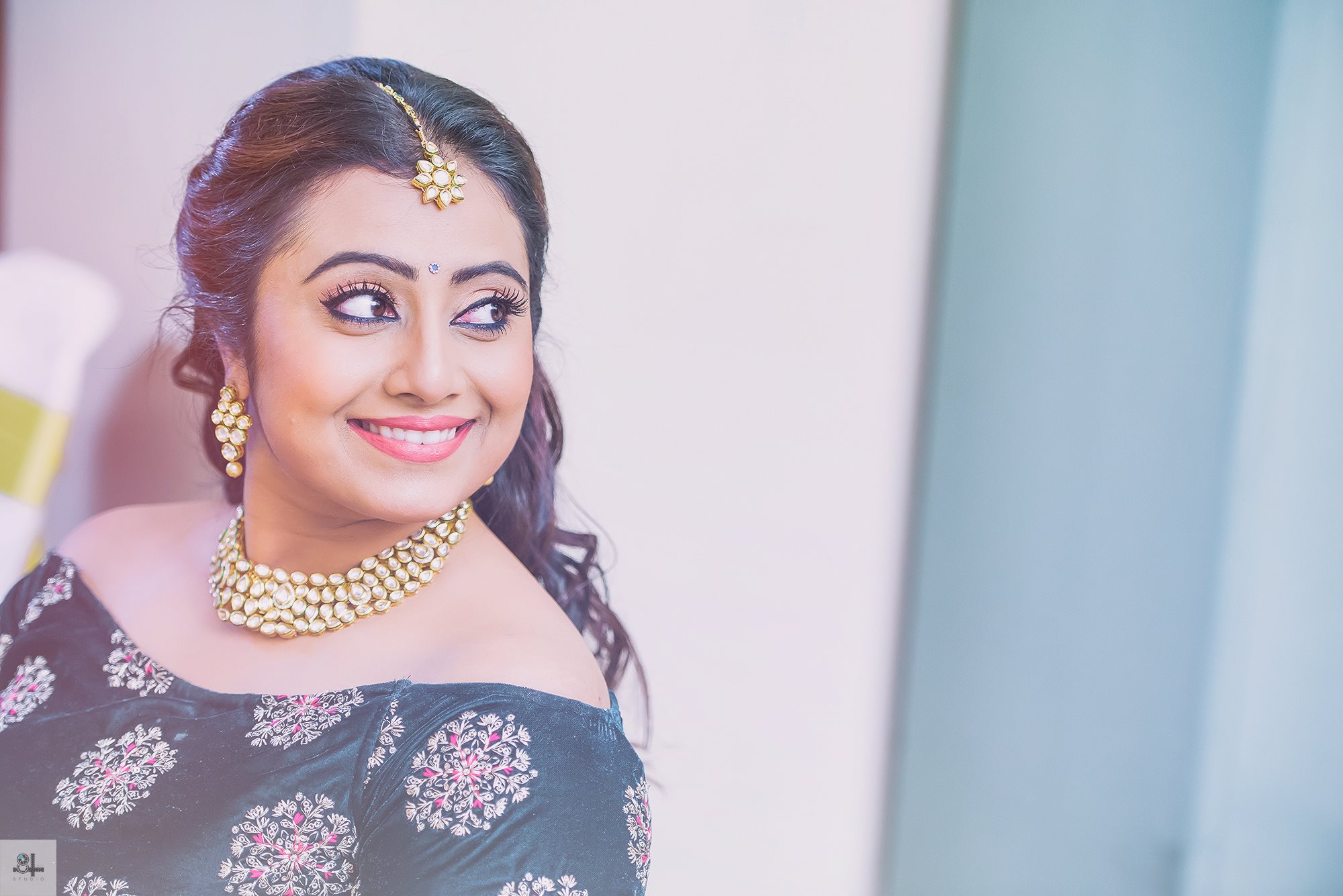 PC:84 mm Studio
19.Standing pose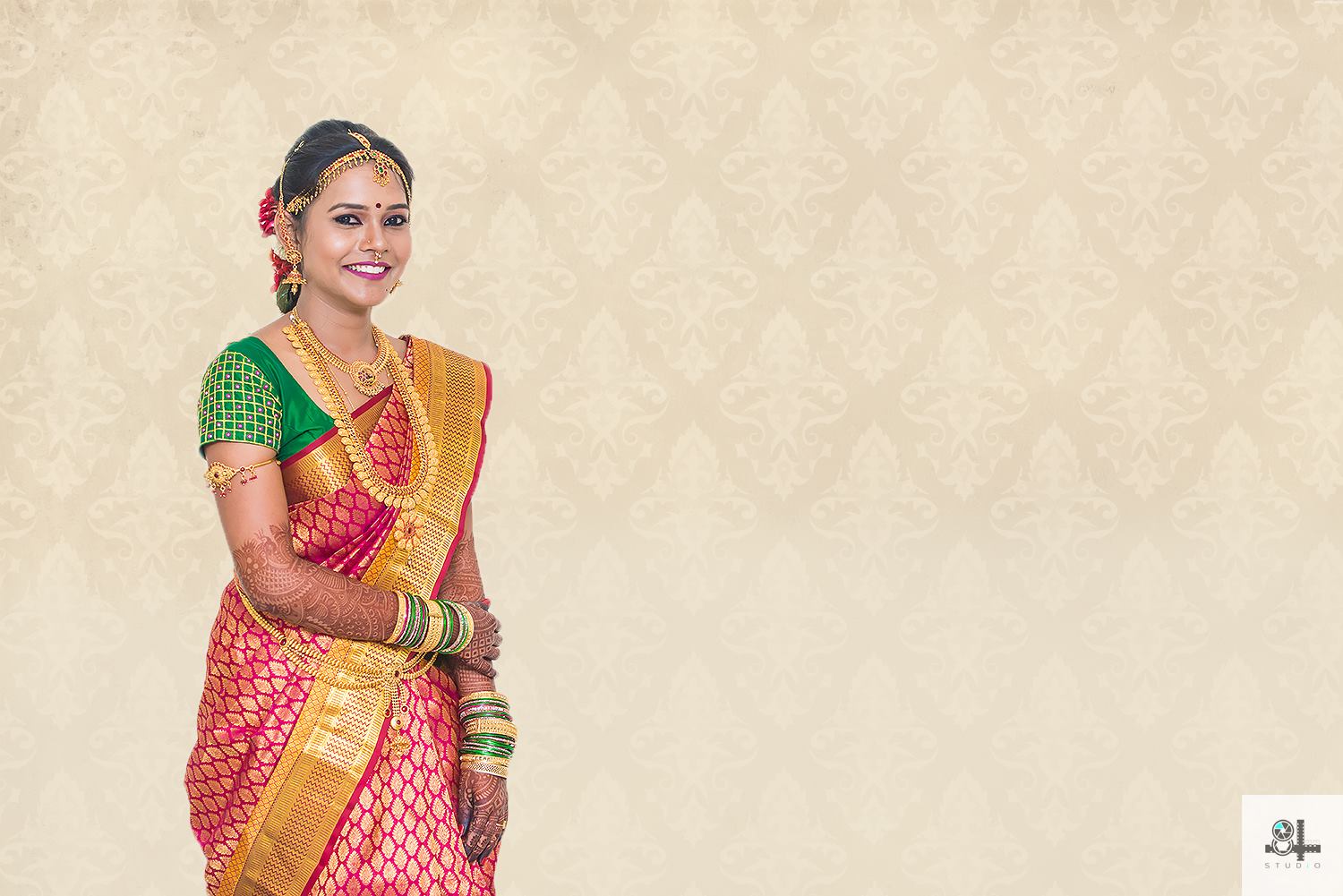 PC: 84 mm Studio
20.Bridal Blouse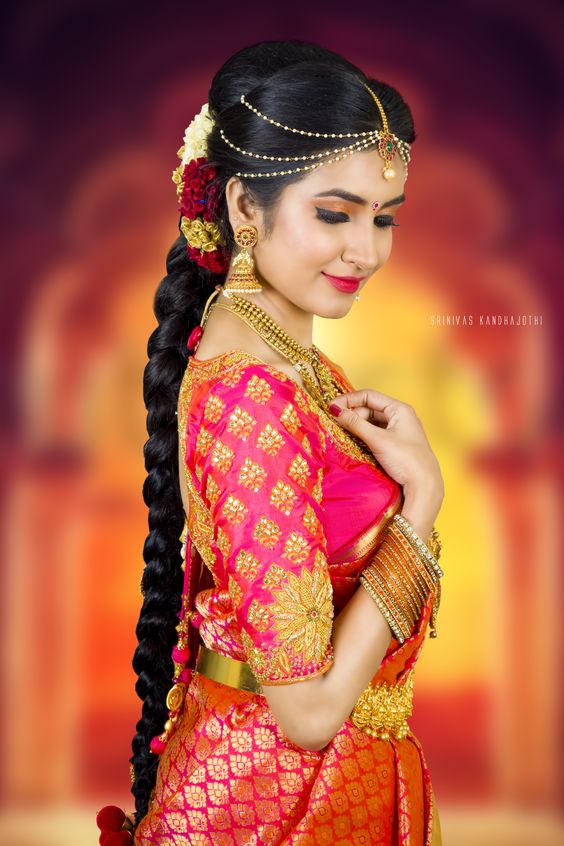 Courtesy of Srinivas kandhajothi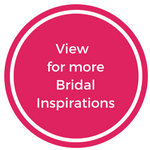 21.Elegant Pose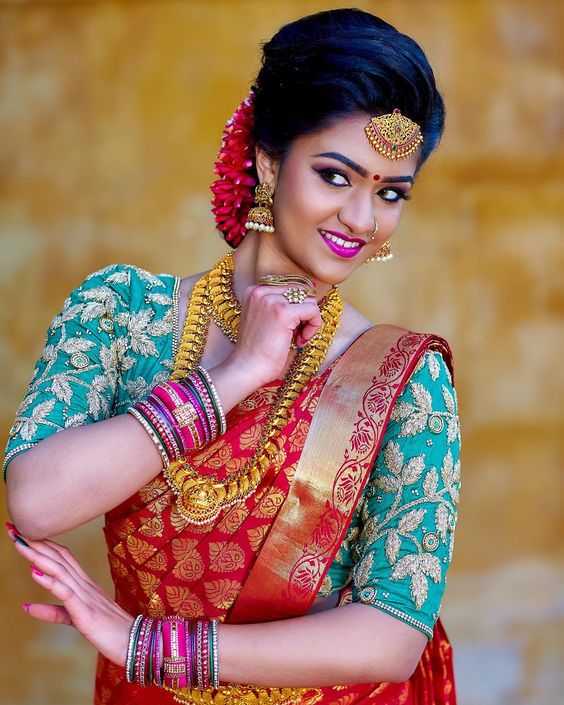 22.Hairstyle Pose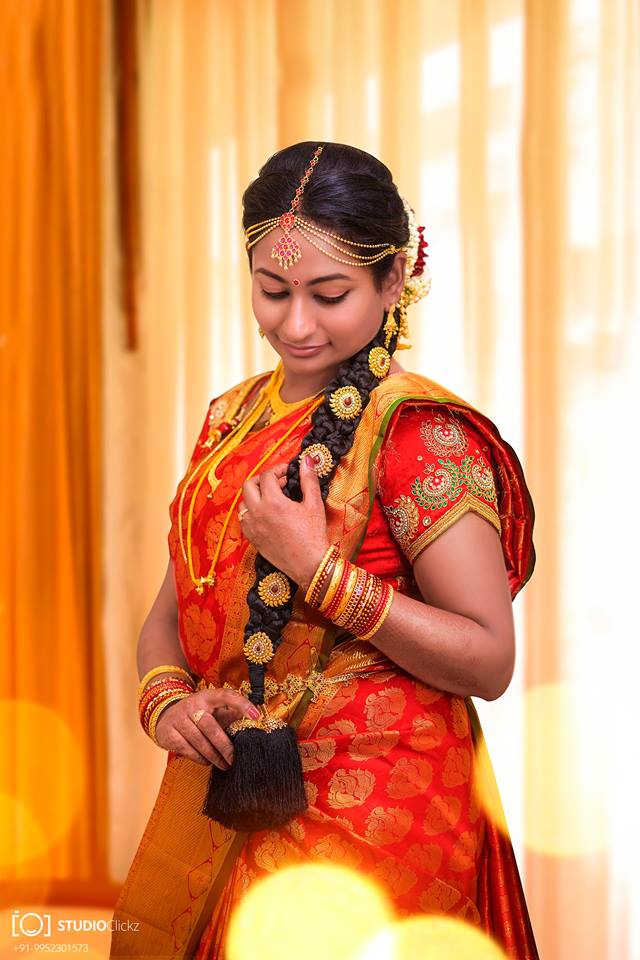 PC: Studio Clickz
23.Cute Smile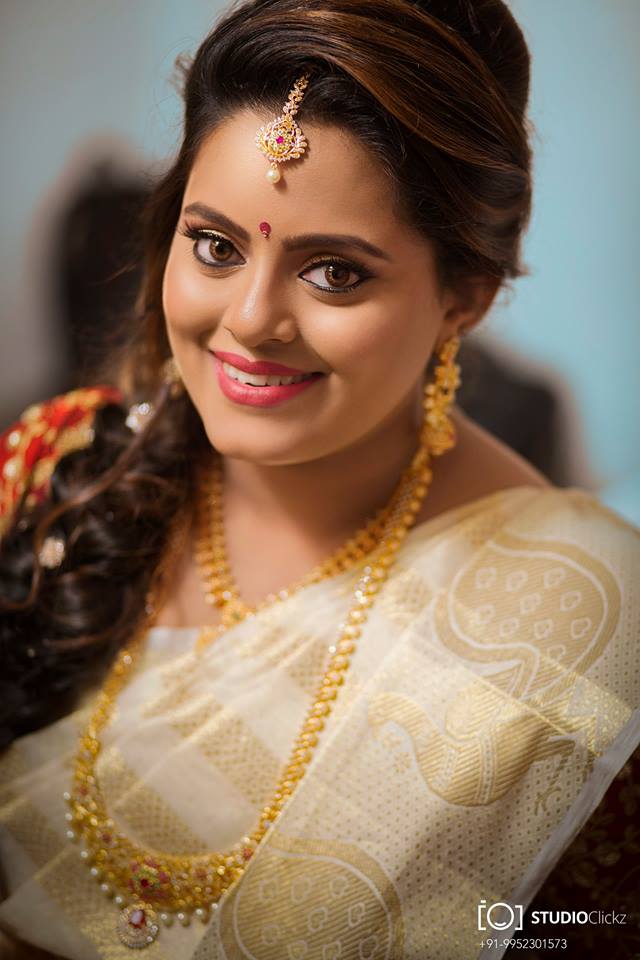 PC: Studio clickz
24.Dazzling Pink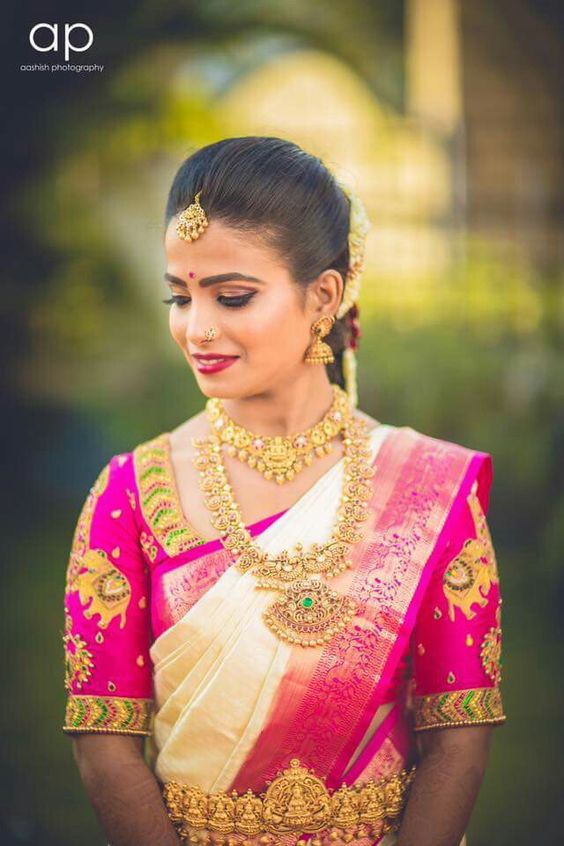 PC: Aashish Photography
25.Simple Dance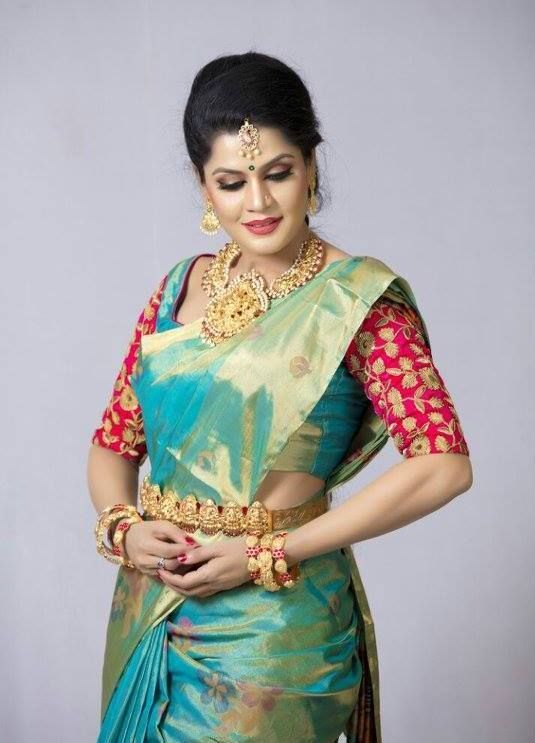 26.Fun Pose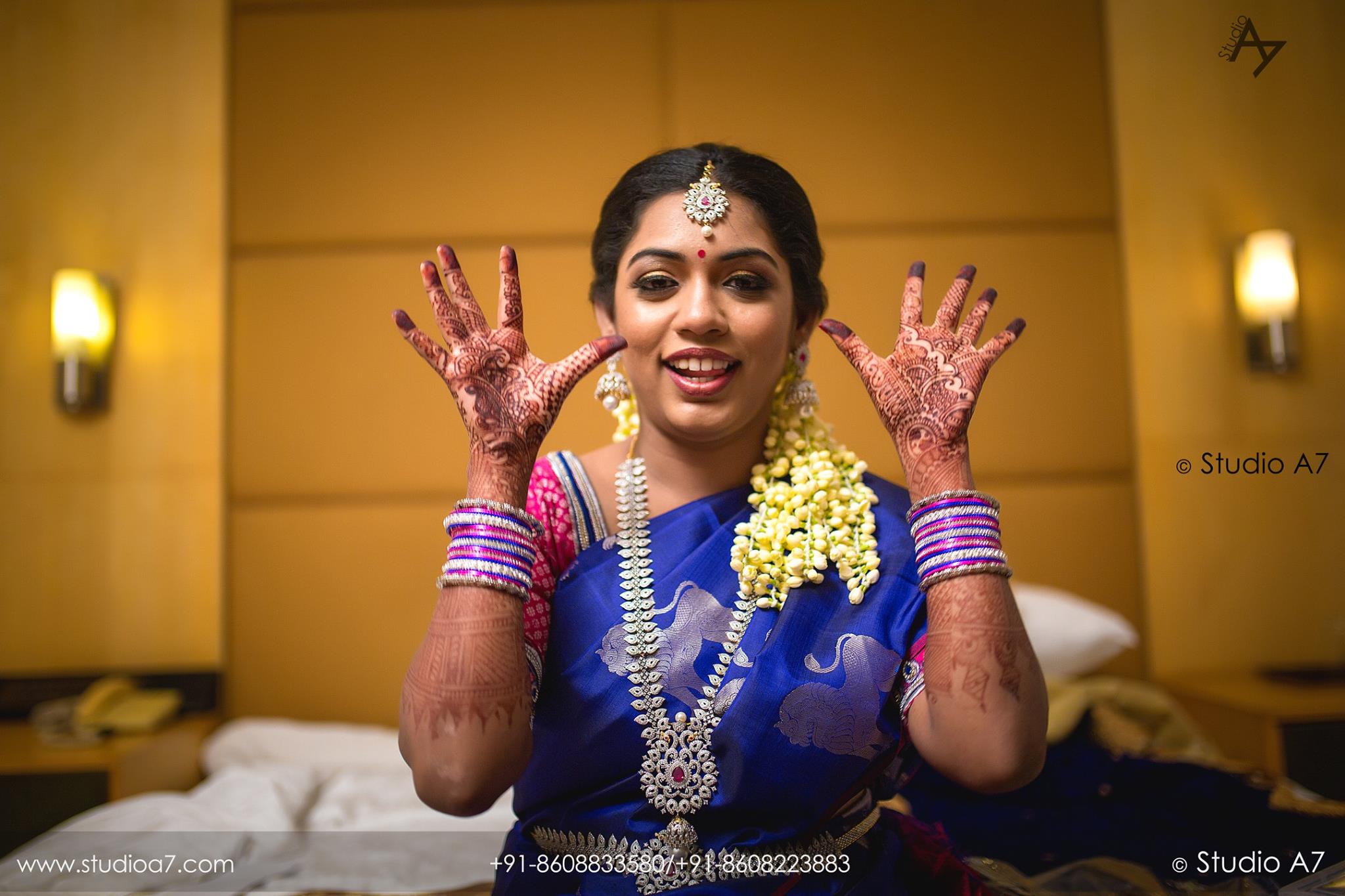 PC: Studio A7
27.Causal Pose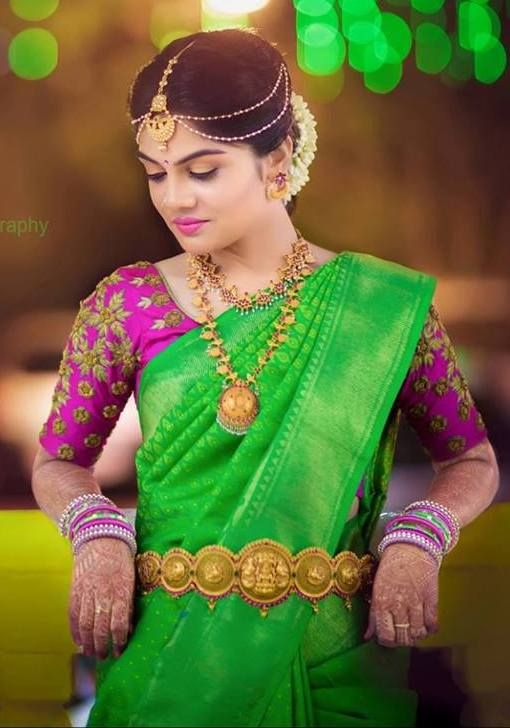 28.Cute causal pose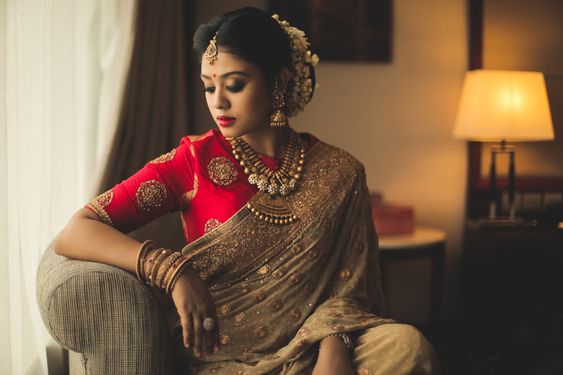 29.Pink Beauty with causal pose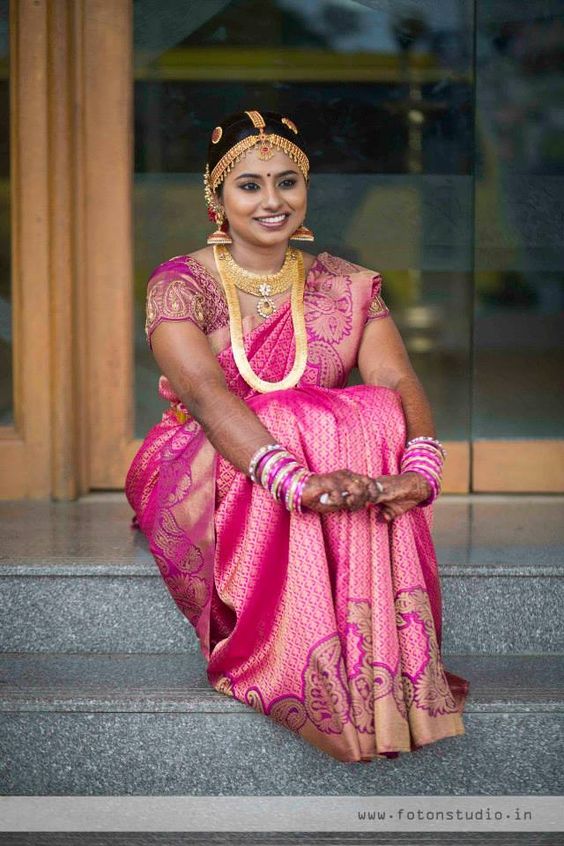 PC: Foton studio
30.Sparkling beauty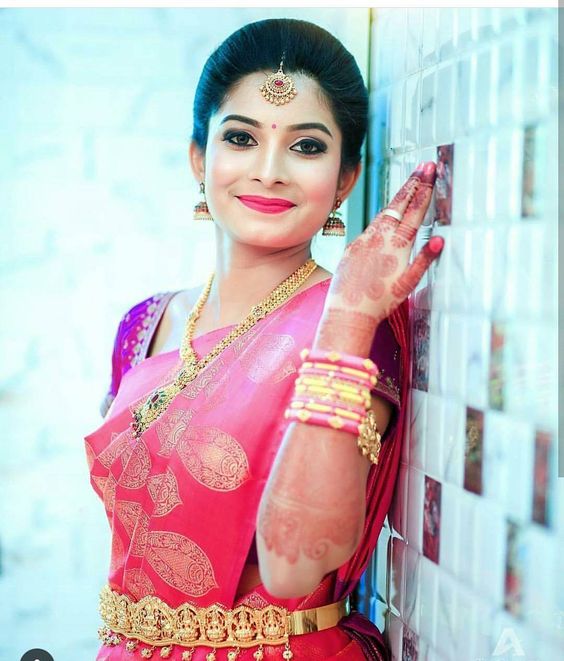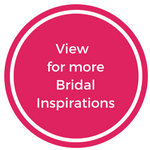 31.Bride in Chair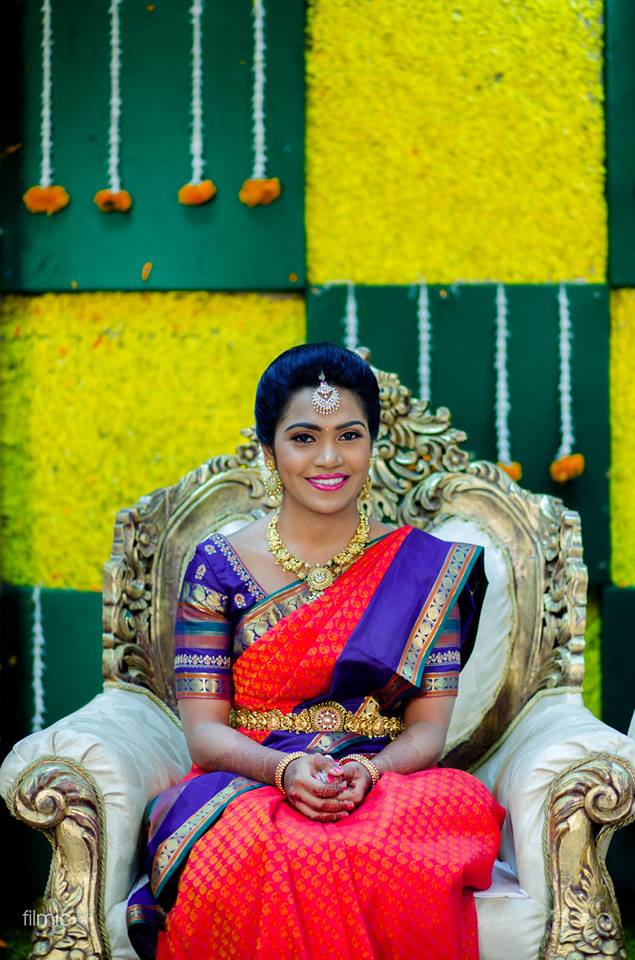 PC: Filmic studio
32.Her eyes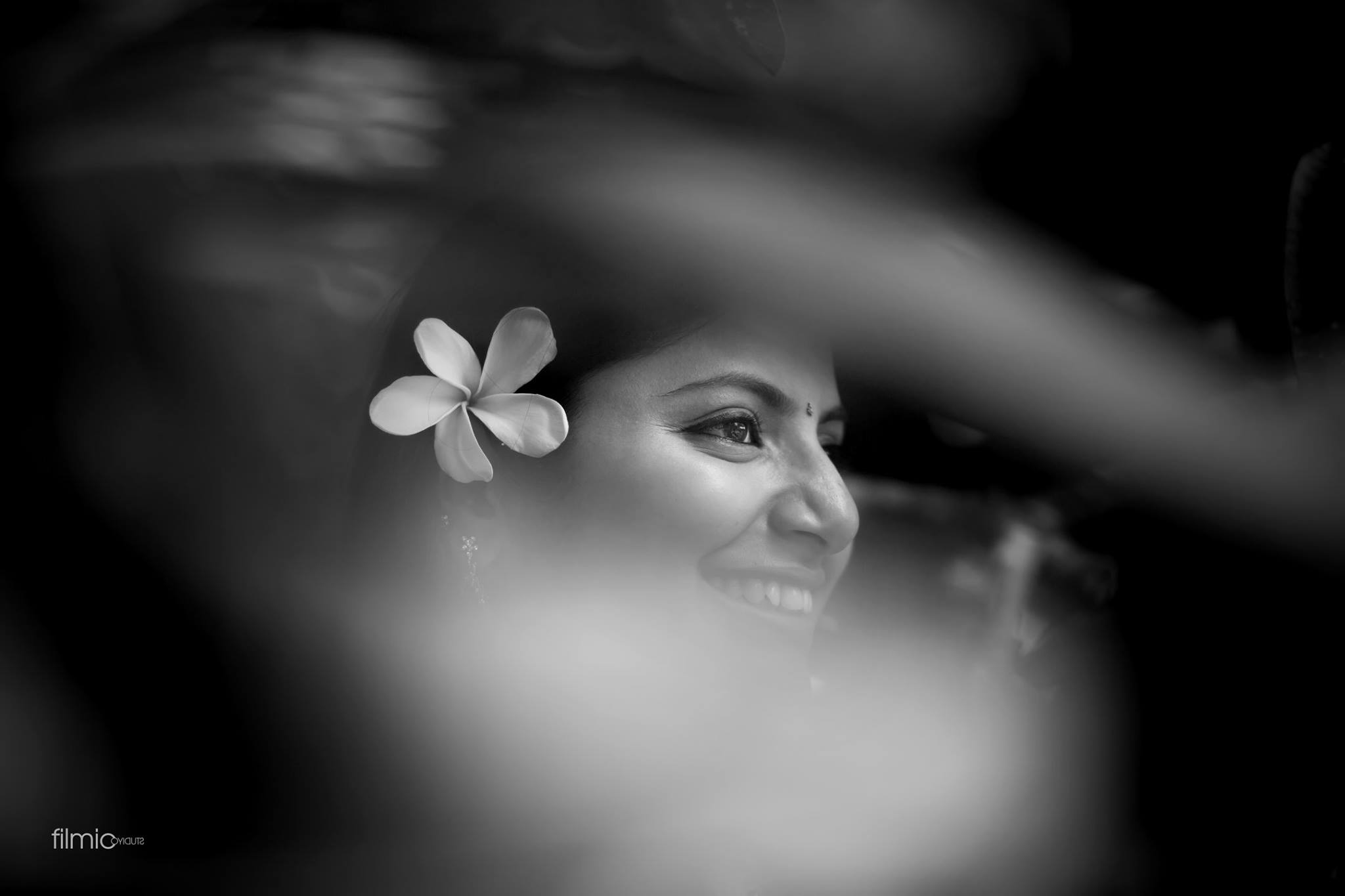 PC: Filmic studio
33.Beautiful Bride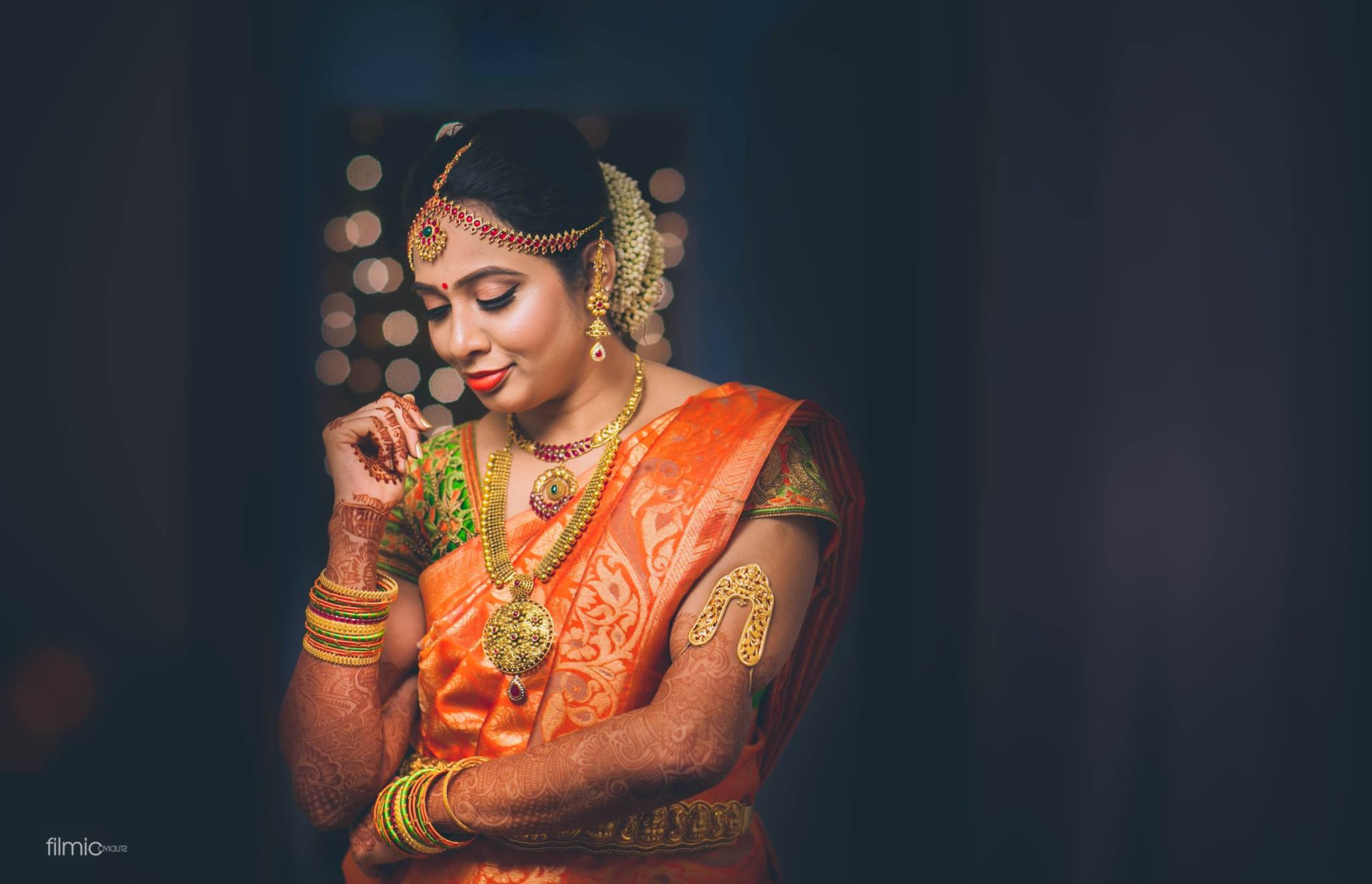 PC: Filmic studio
34.Adjusting jewelry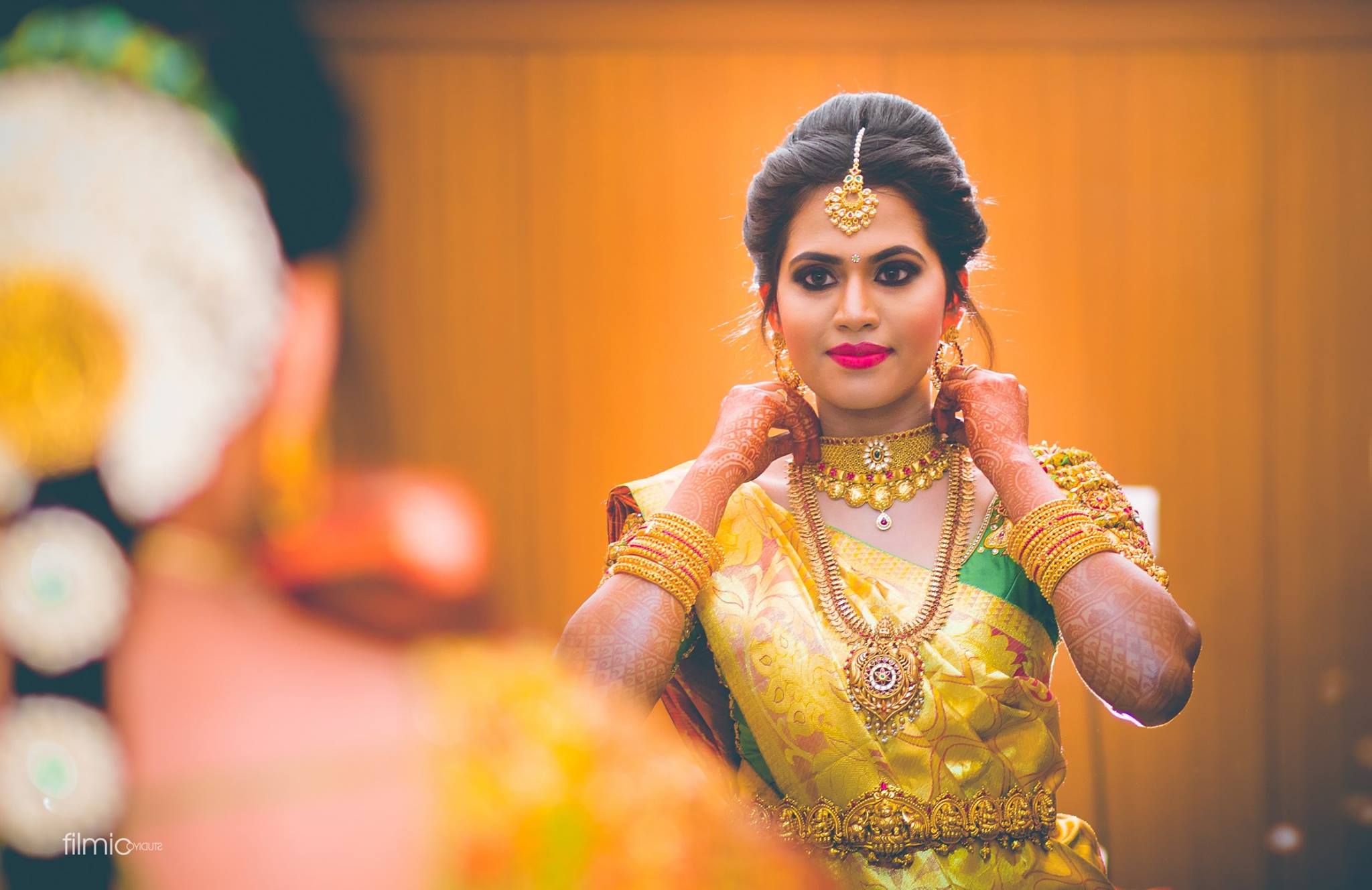 PC:filmic studio
35.That Moment of the bride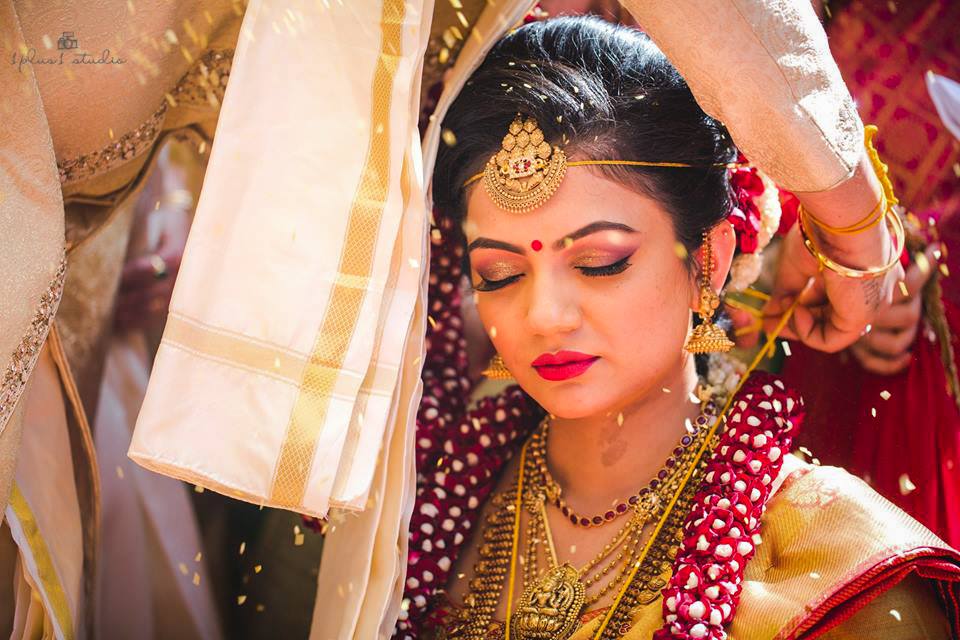 PC: 1plus 1studio
36.Brave Pose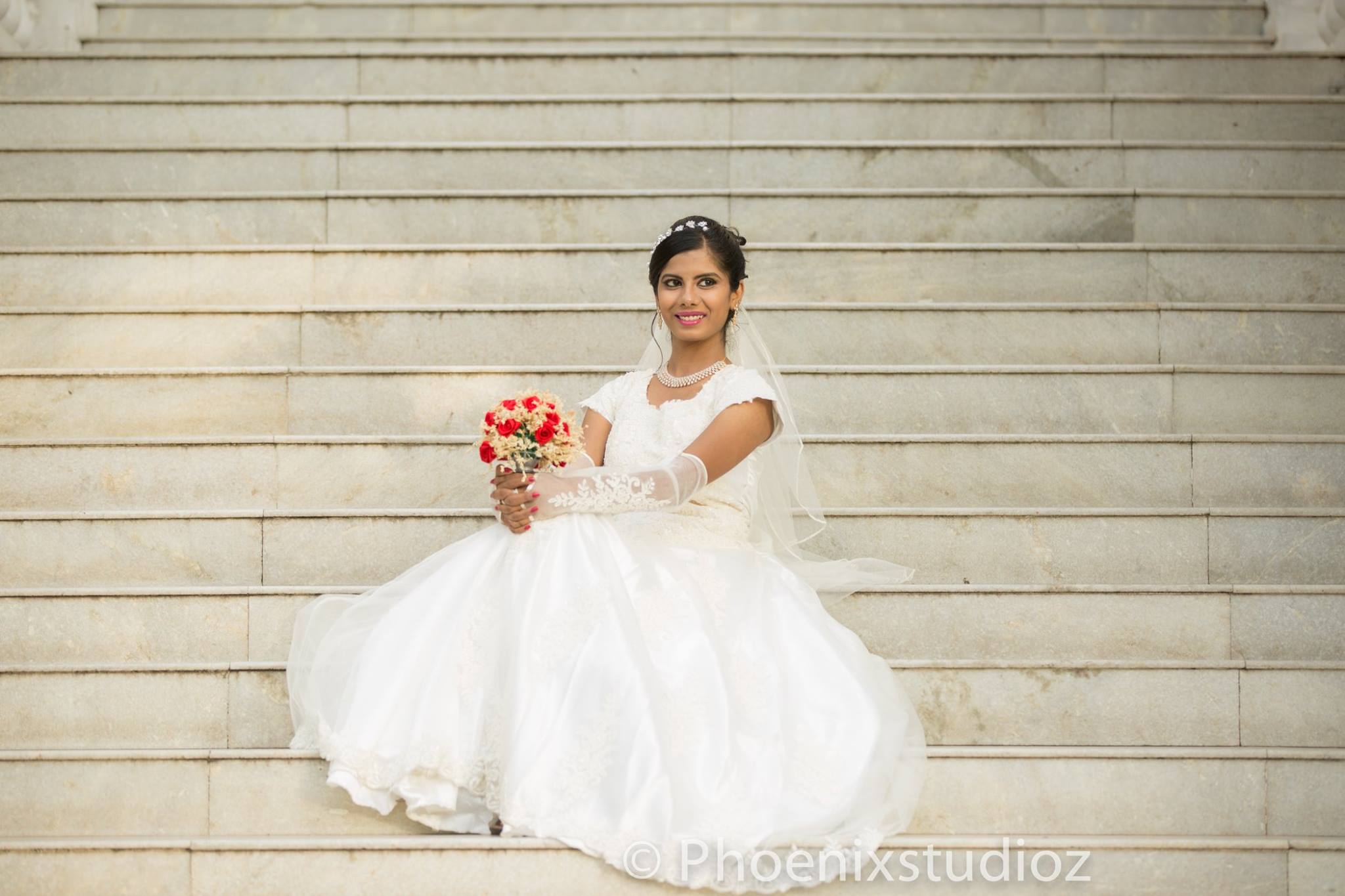 PC:Phoenix studio
37.Mehndi Pose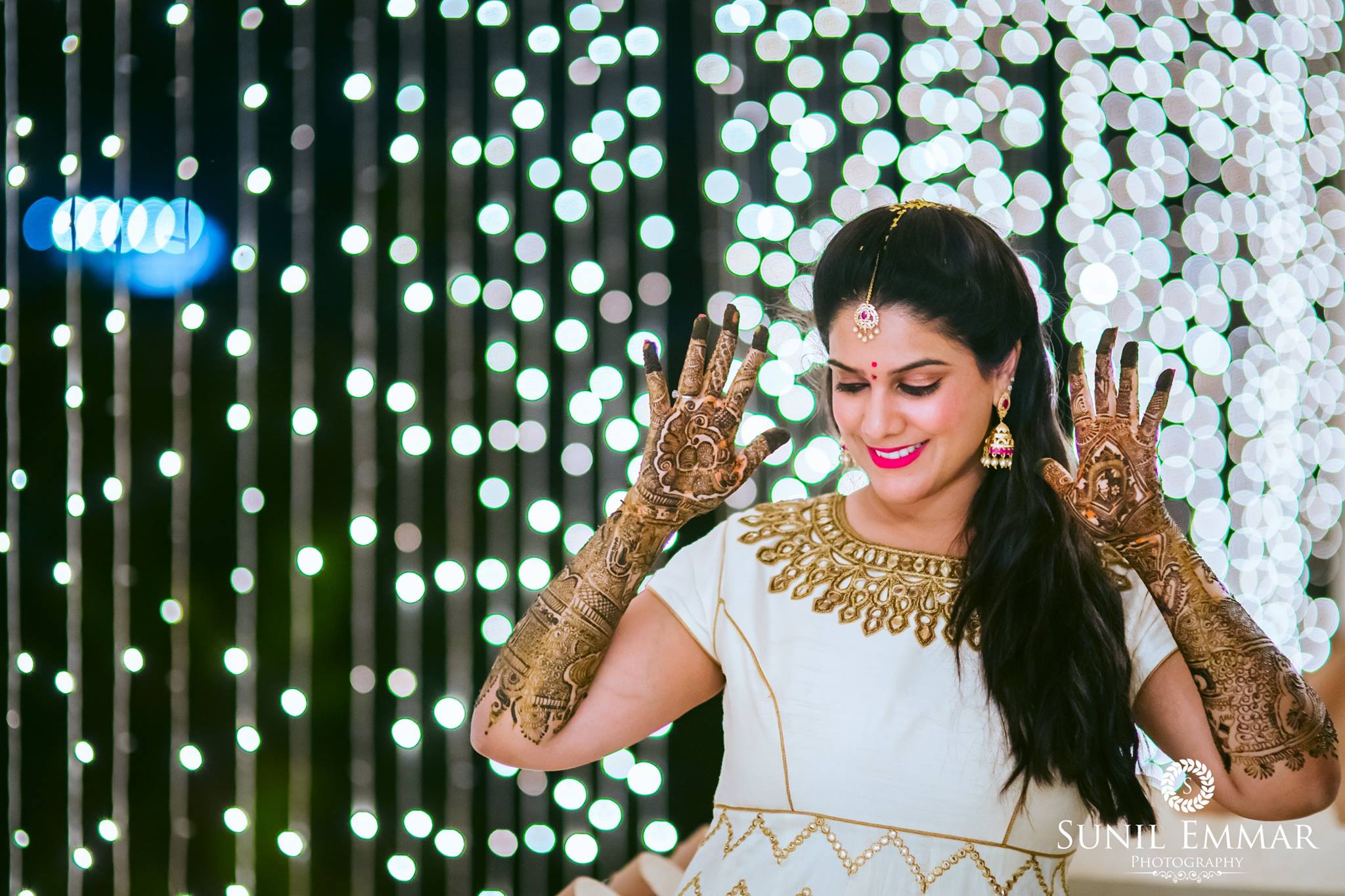 PC:Sunil Emmar
38.Look at the sky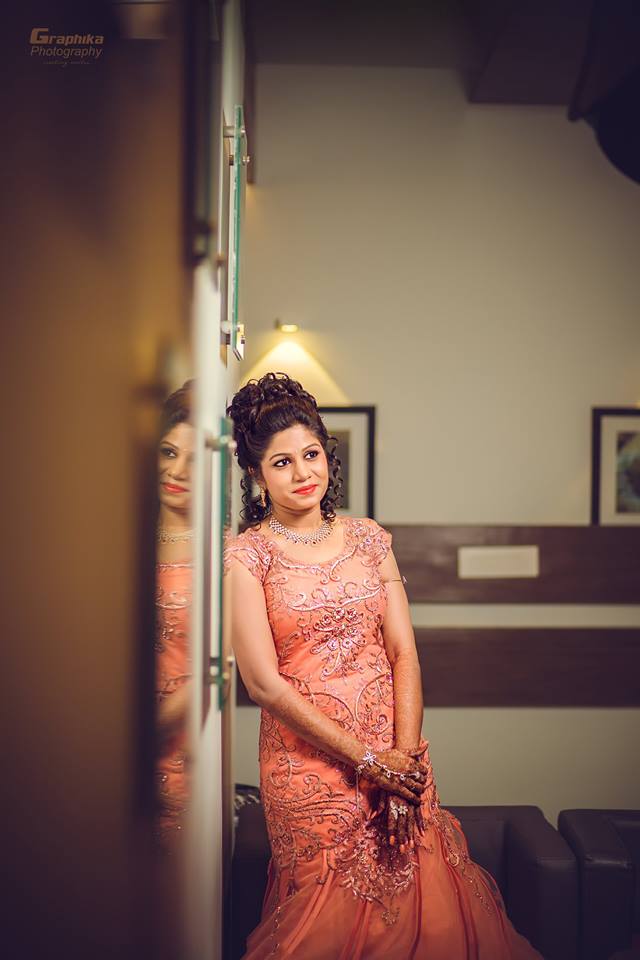 PC: Graphika Photography
39.Princess Look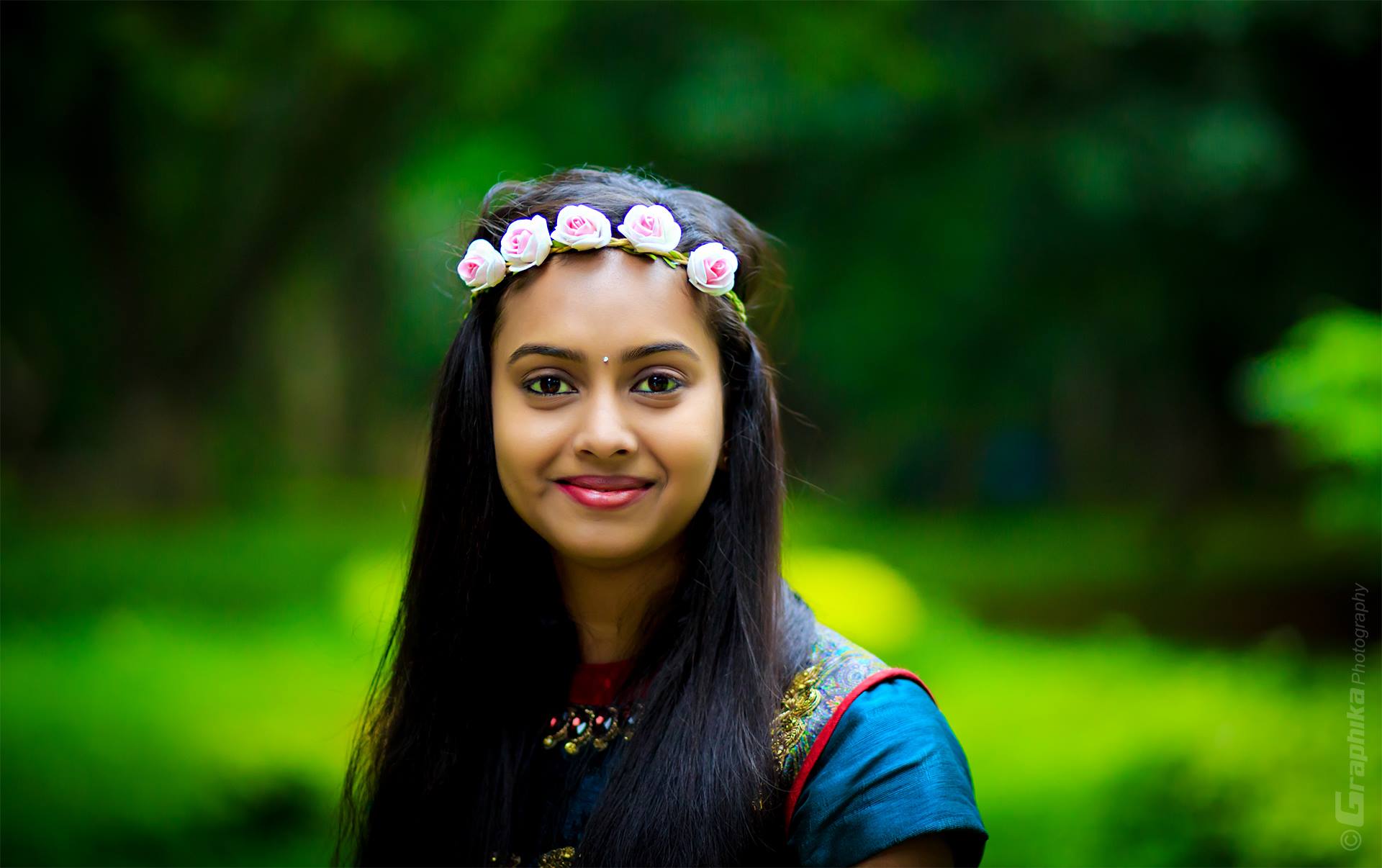 PC: Graphika Photography
40.In the middle of lights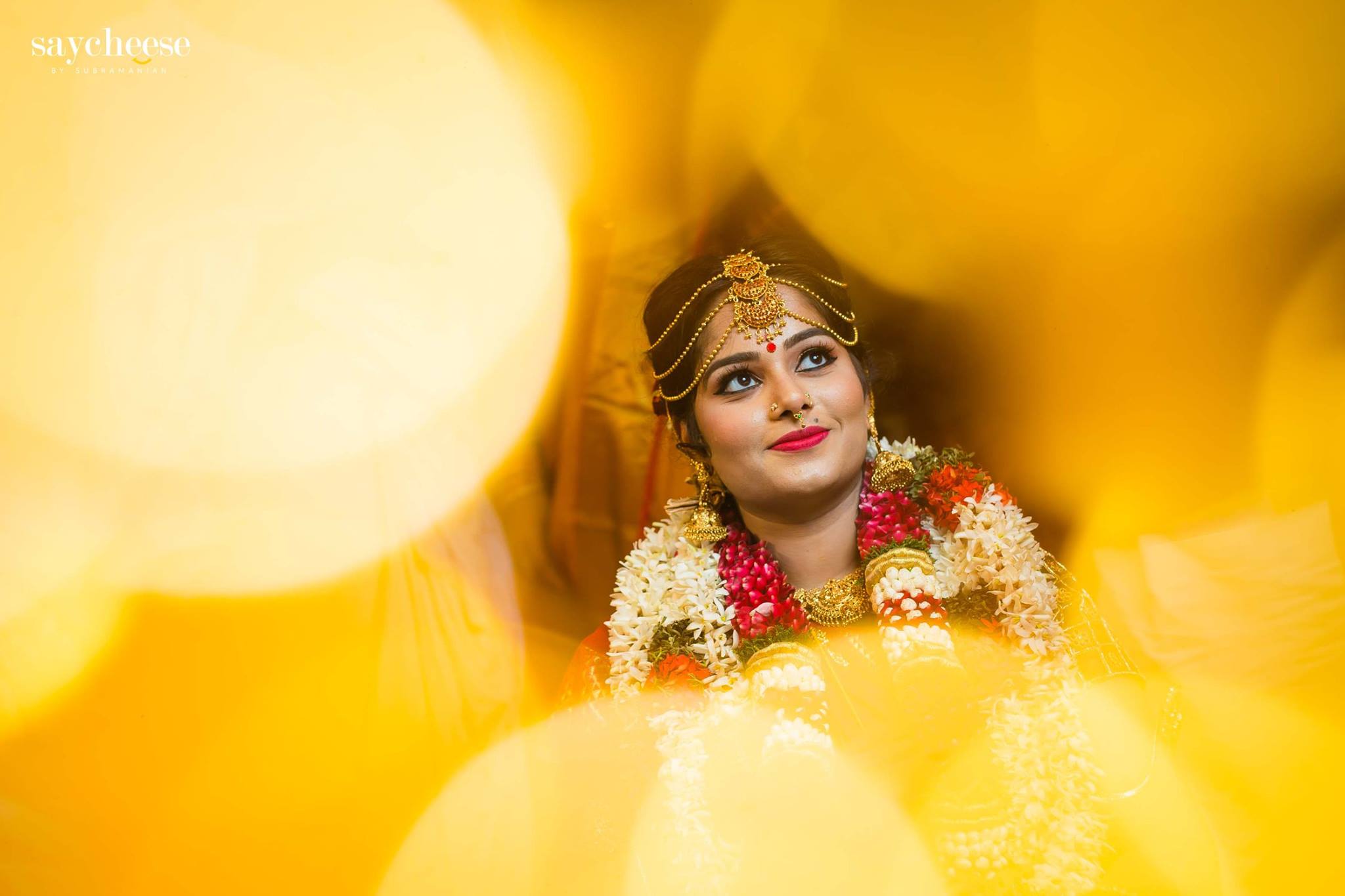 PC:Say Cheese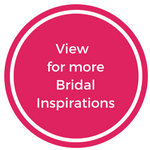 41.Shine like a Bright Sun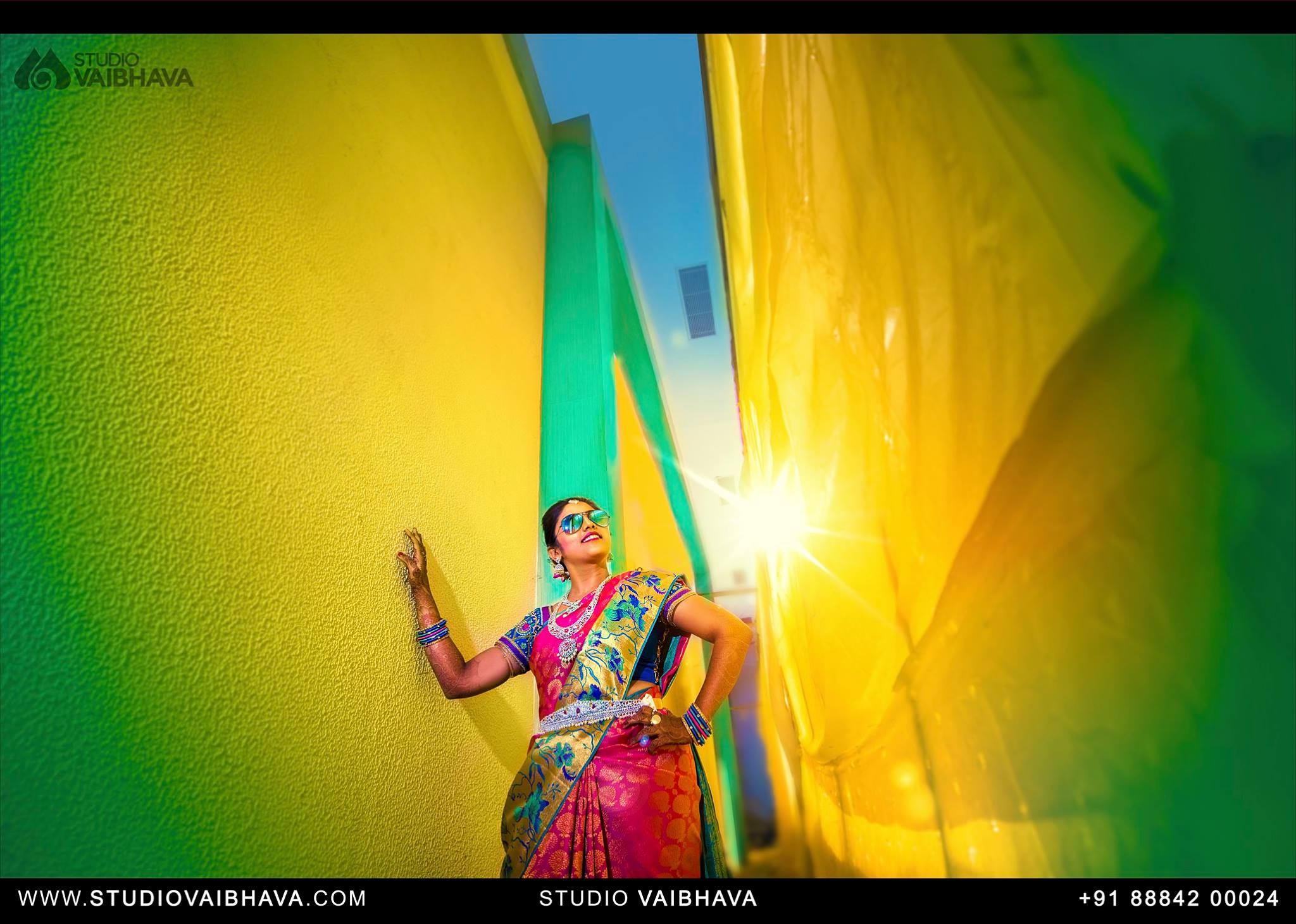 PC: Studio vaibhava
42.Beauty in the Boat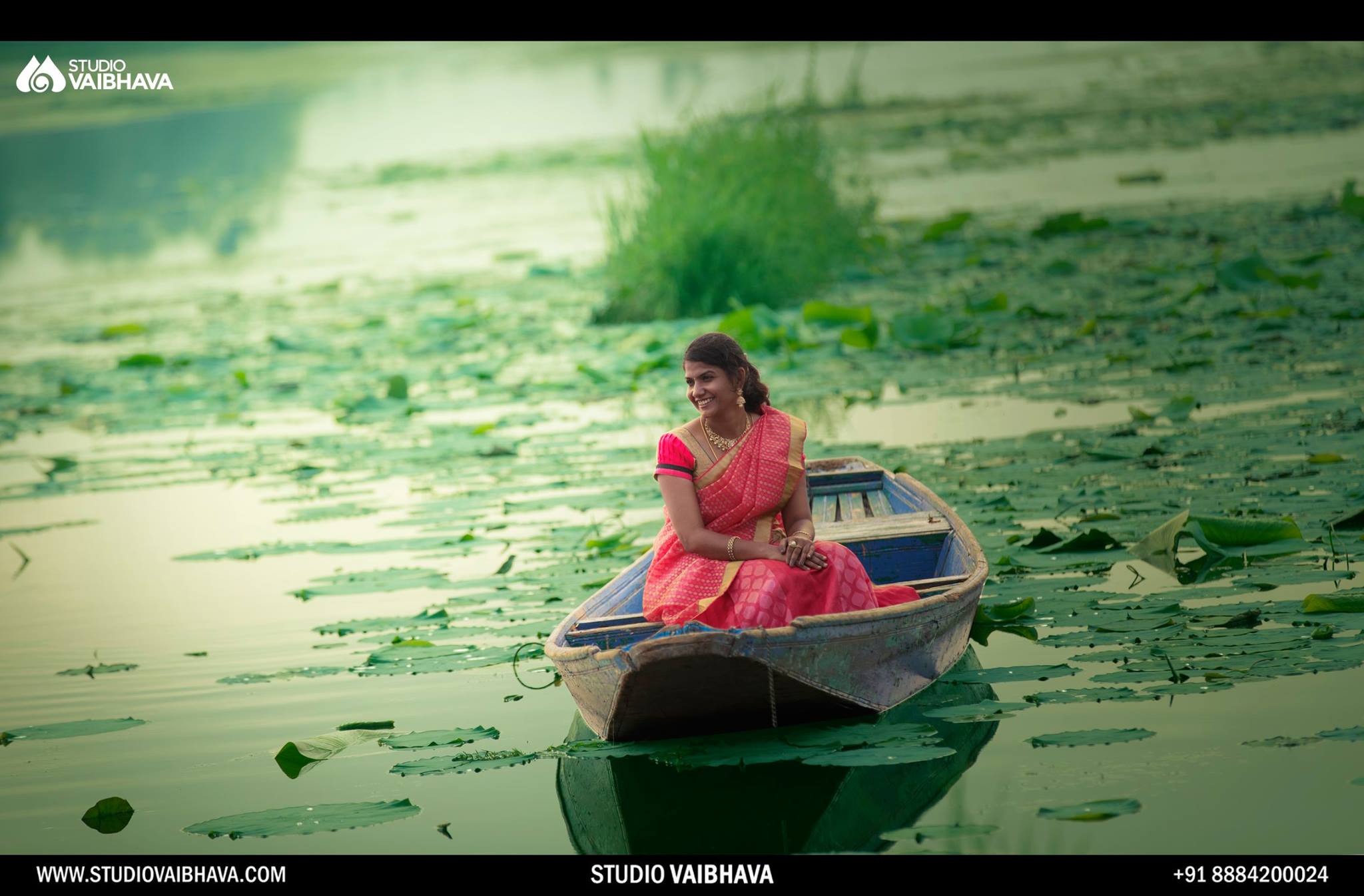 PC: Studio vaibhava
43.Yellow Beauty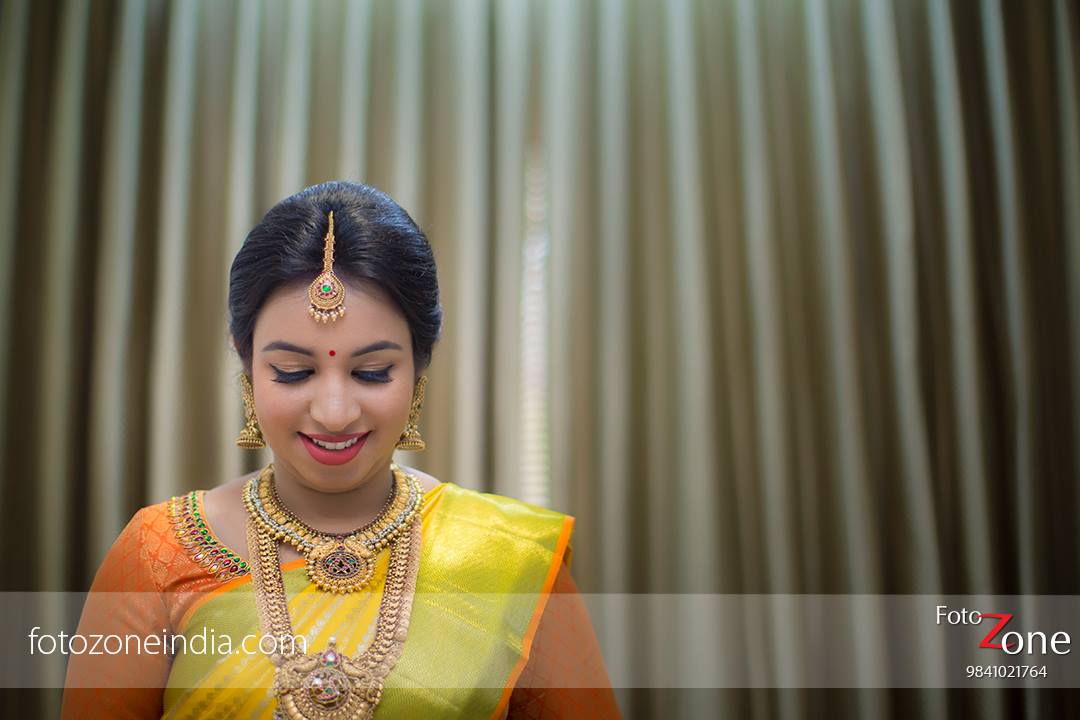 PC: Foto Zone
44.Stunning Beauty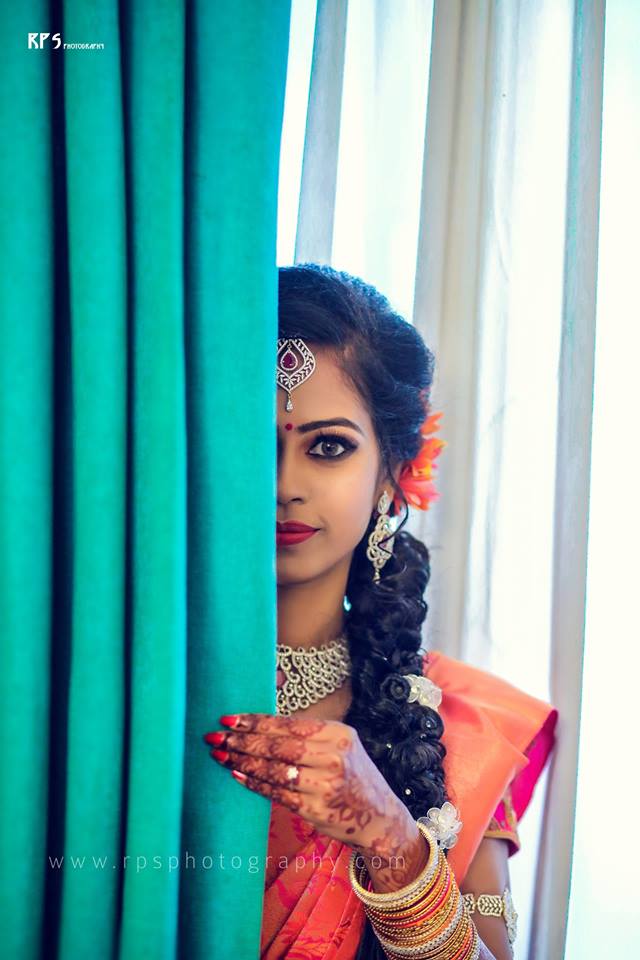 PC: RPS Photography
45.Bright like Star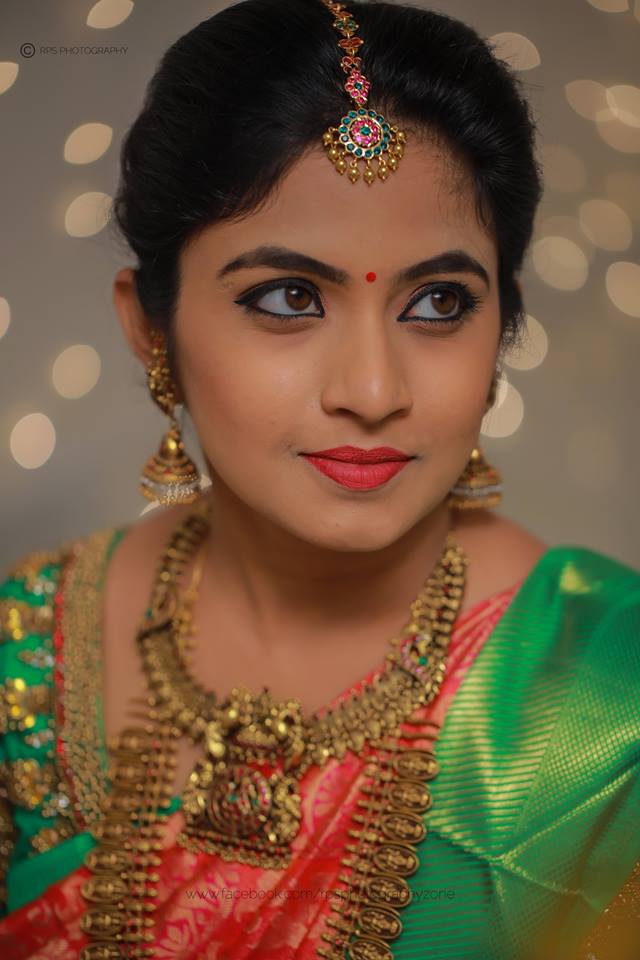 PC: RPS Photography
46.Tears of Happiness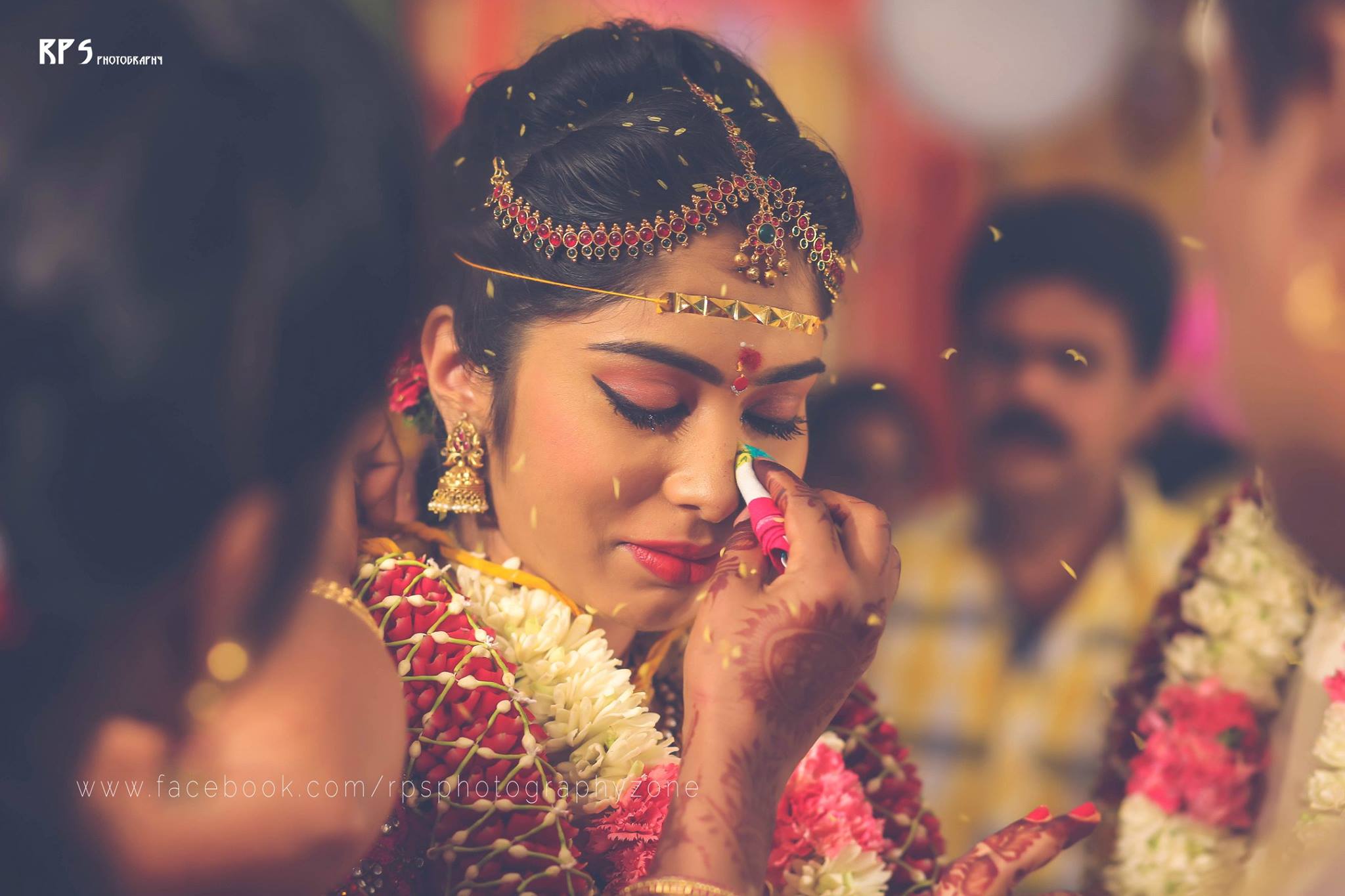 PC: RPS Photography
47.Touch of Love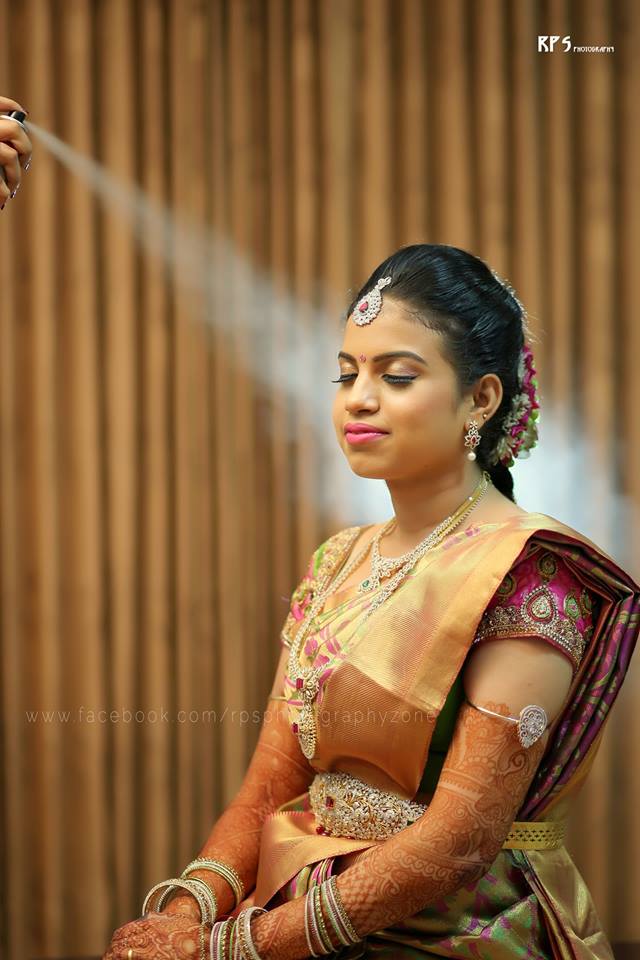 PC: RPS Photography
48.In the dinning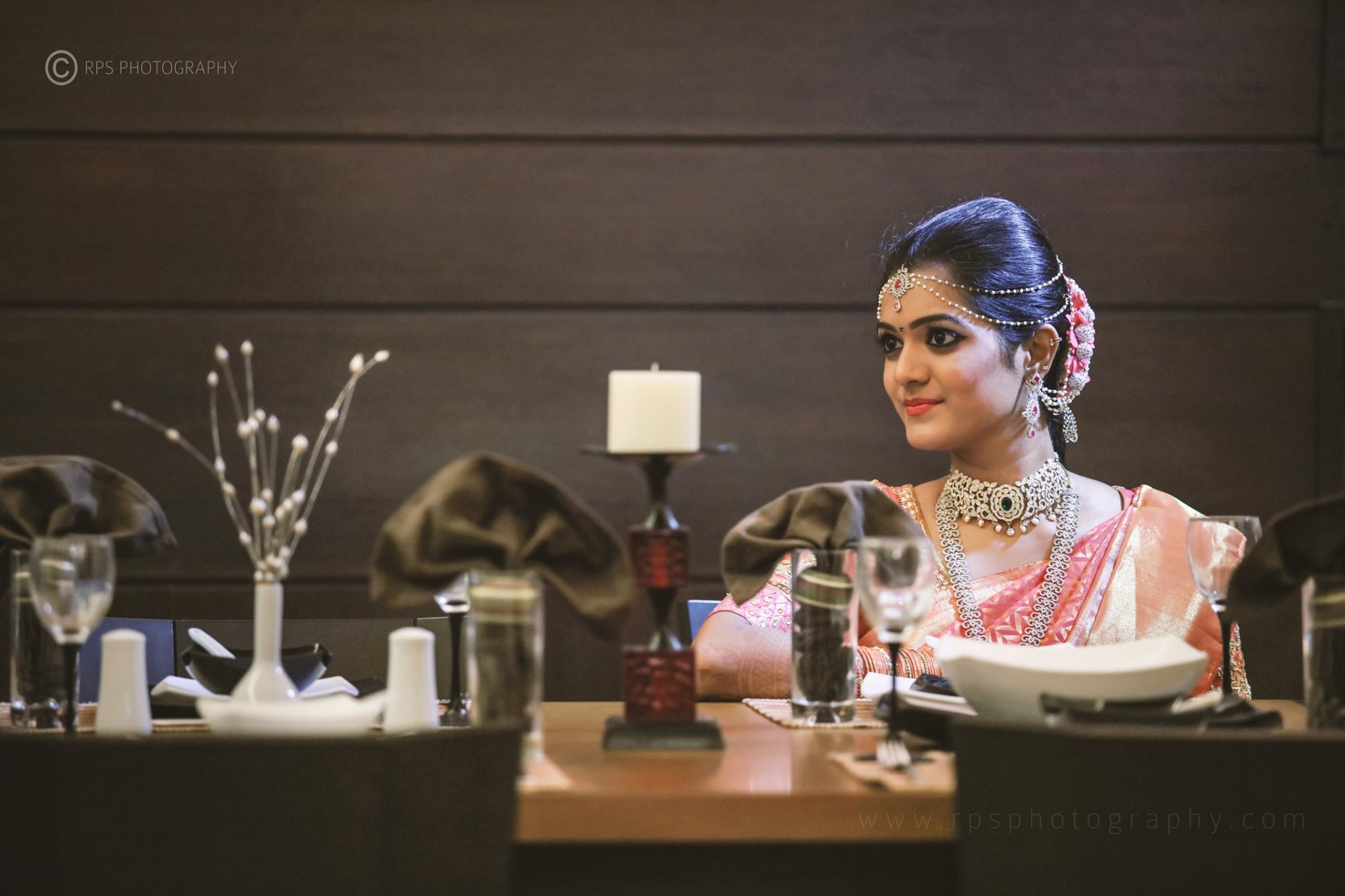 PC: RPS Photography
49.Bride in sofa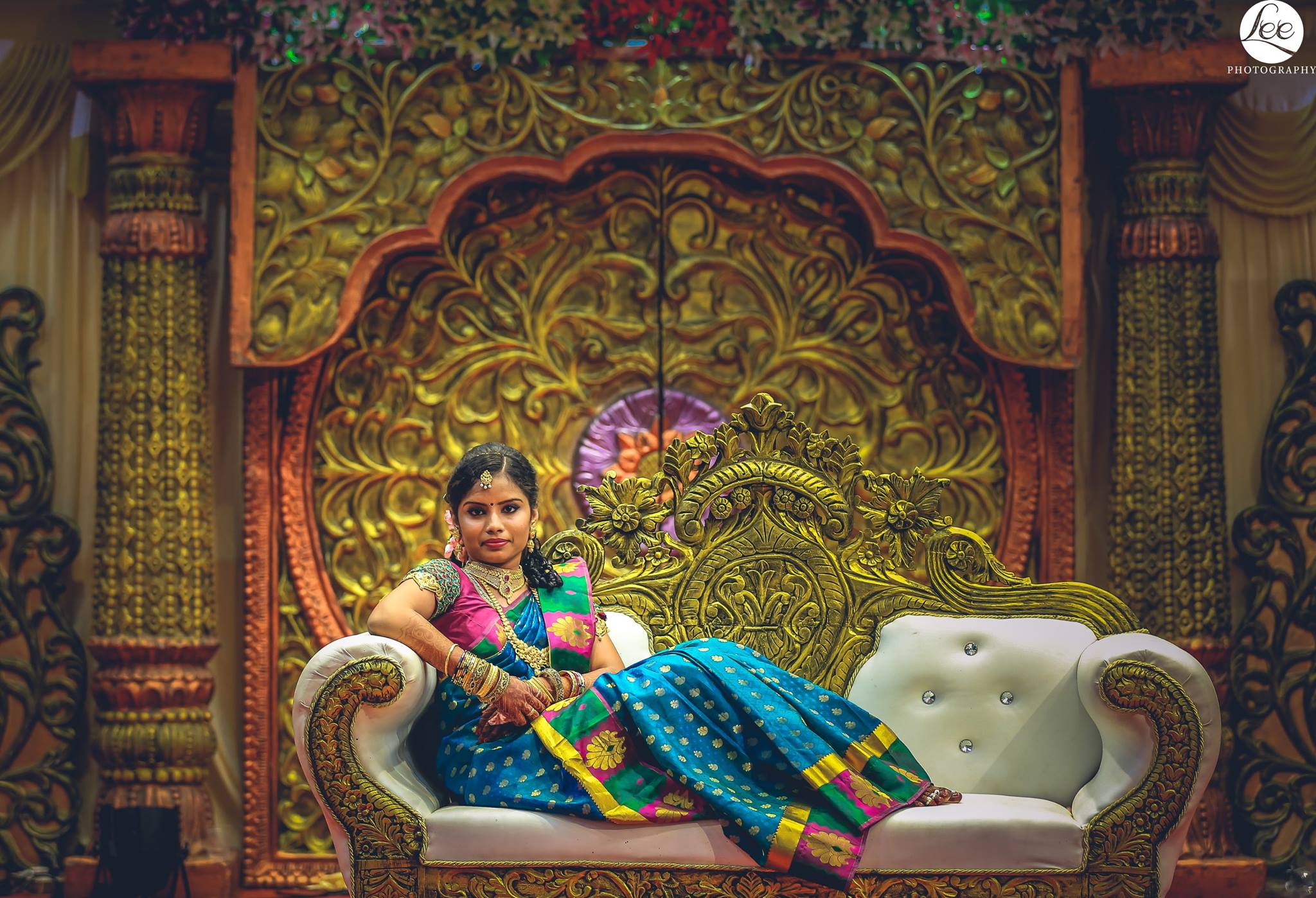 PC:Lee Photography
50.In the Middle of Flowers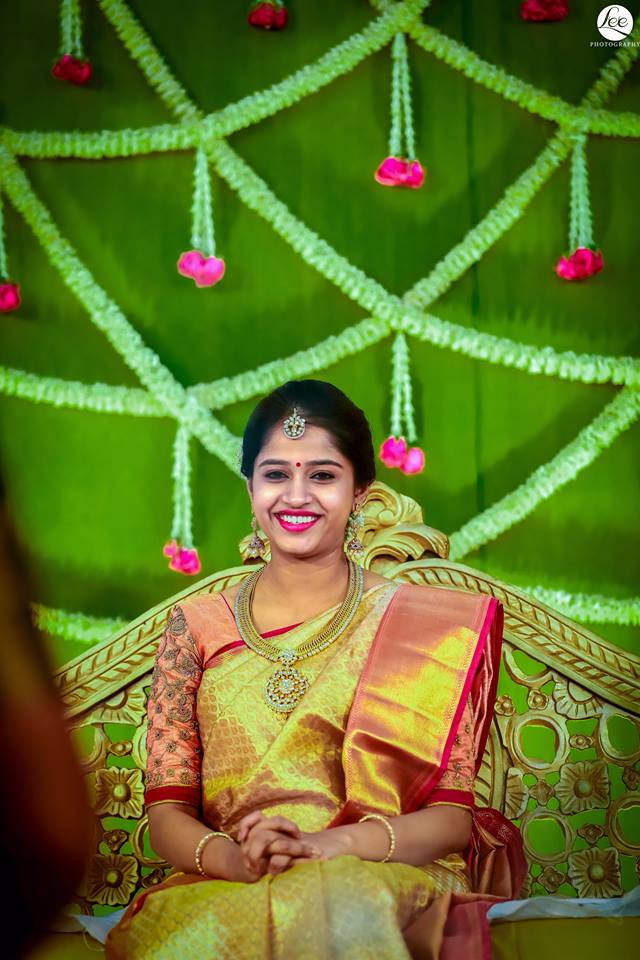 PC:Lee Photography
51.Getting Ready Moment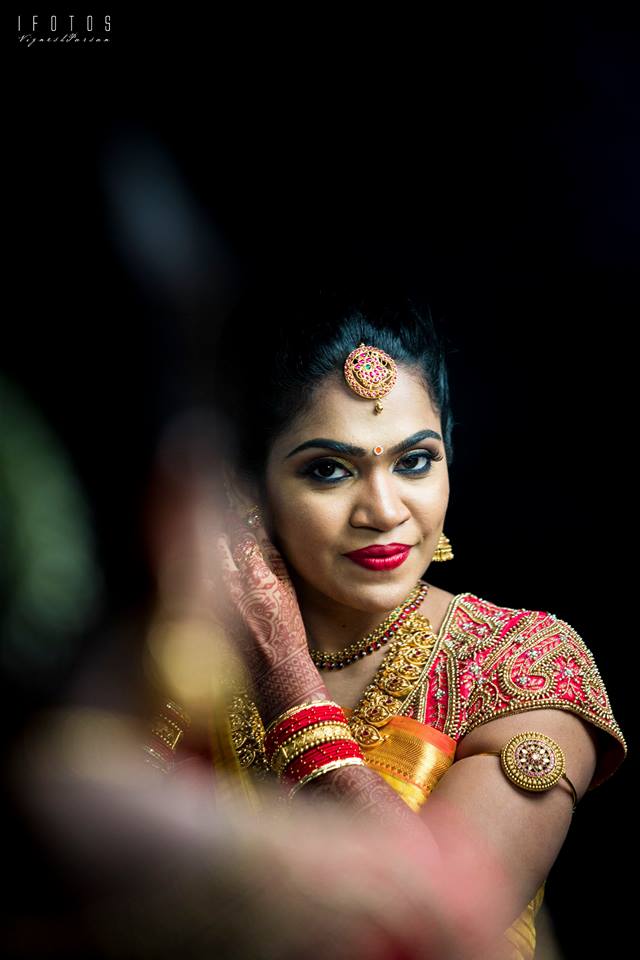 PC:Studio Ifotos
52.Bride with Roses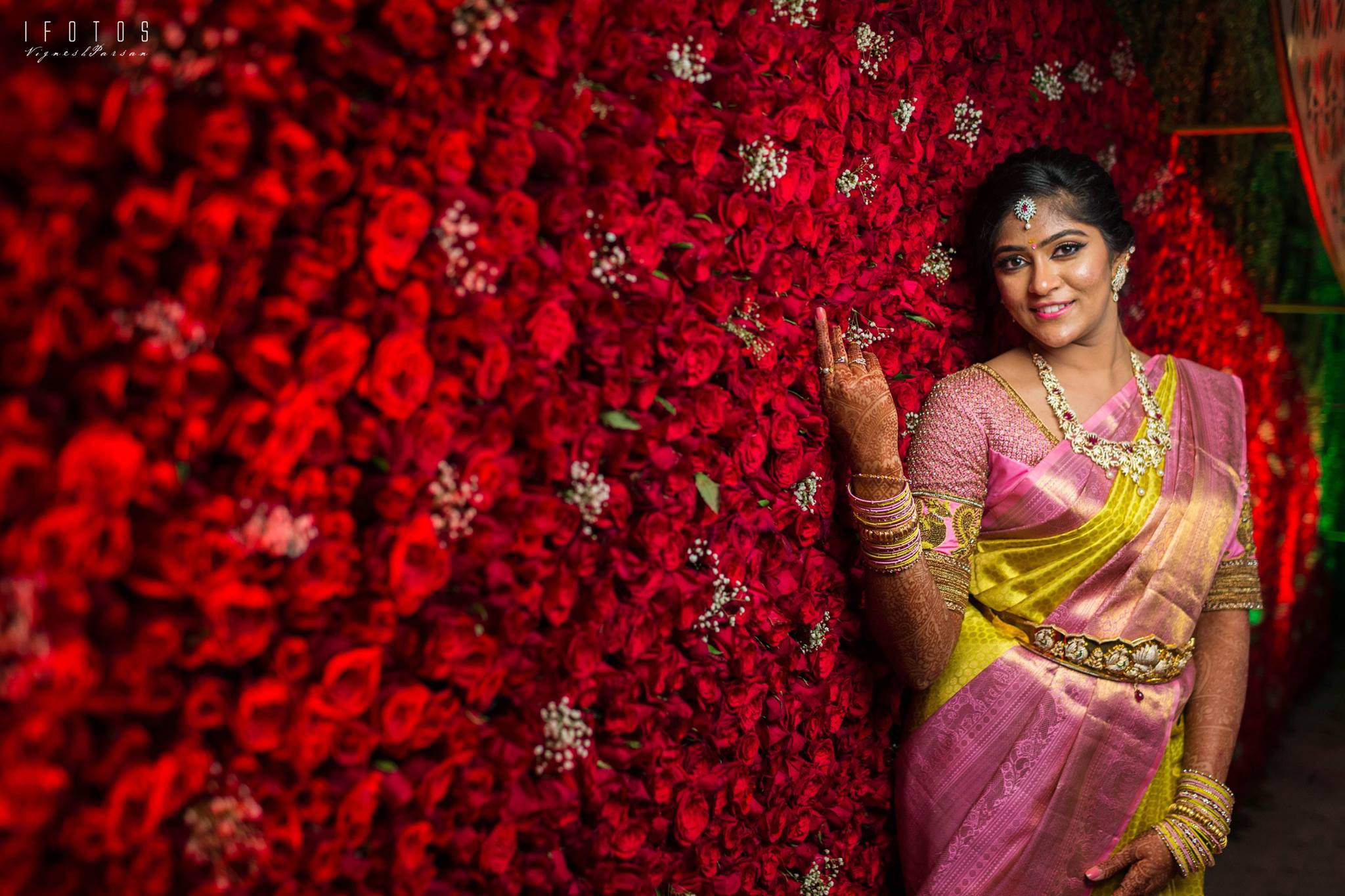 PC:Studio Ifotos
53.Bride in style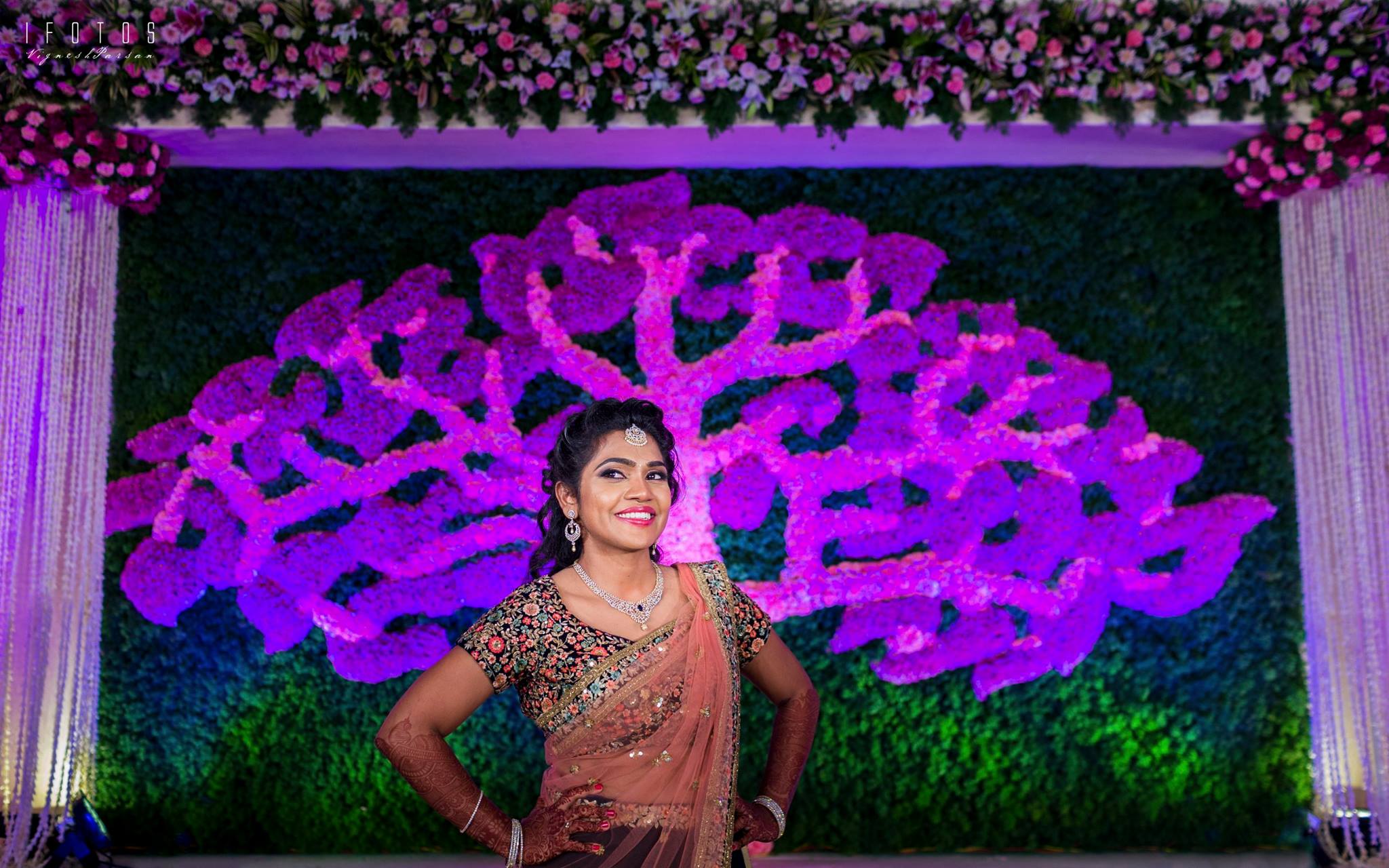 PC:Studio Ifotos
54.Tradition and bride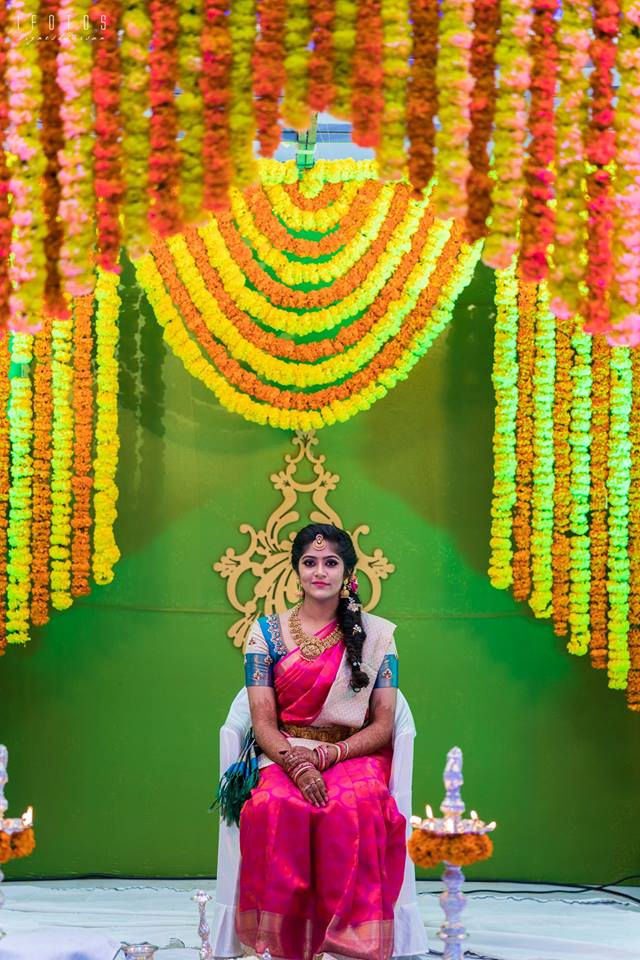 PC:Studio Ifotos
55.Bright Smile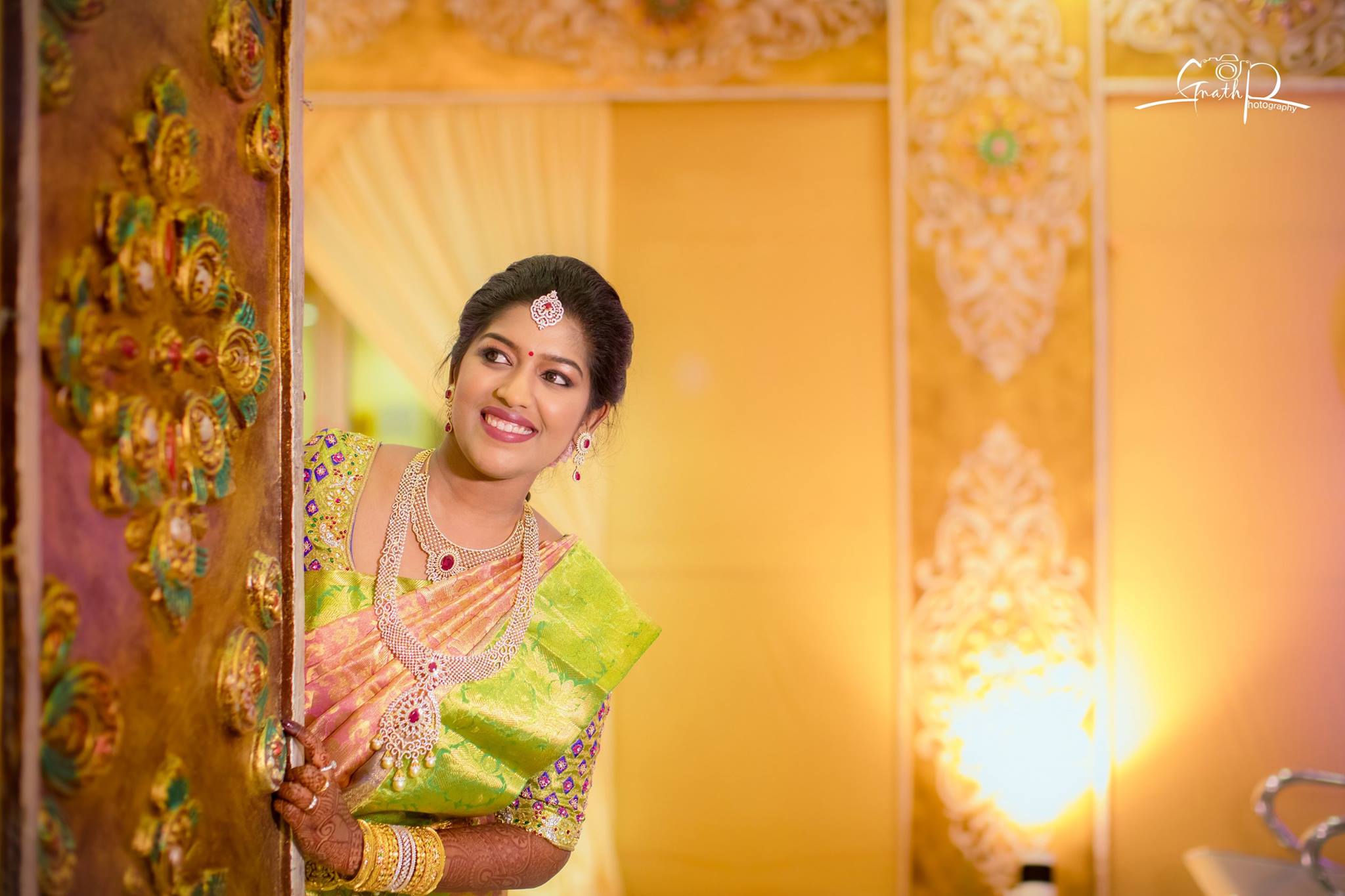 PC: Gnath Photography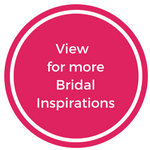 Subscribe To Our Newsletter
Join our mailing list to receive the latest updates about the latest trends straight to your inbox