Arabic Mehndi designs are intricate and do not cover as much skin as Indian Mehndi. This is the preferable Mehndi Design because of this consist of simple lines, flowers, dots, filled patterns, leaves. Based on your creativity you can draw.  This kind of mehndi consume less mehndi and less time is required. Non-professional can also easily put this Arabic Mehndi.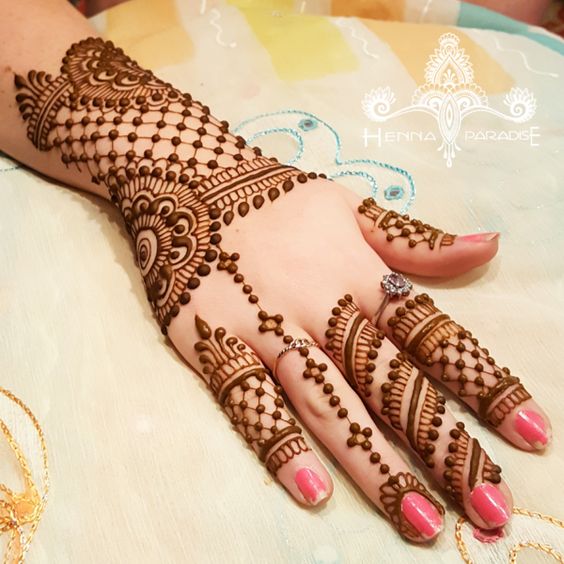 Art by Henna Paradise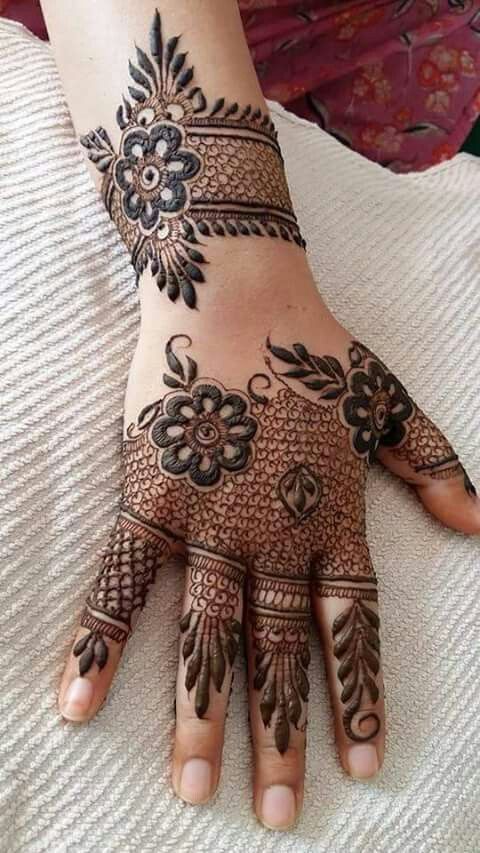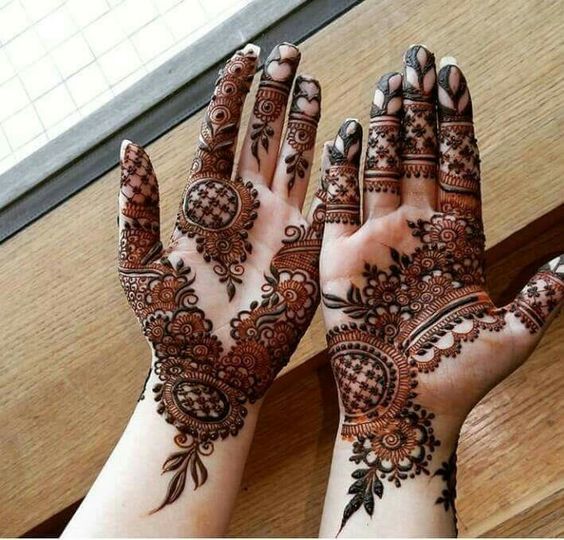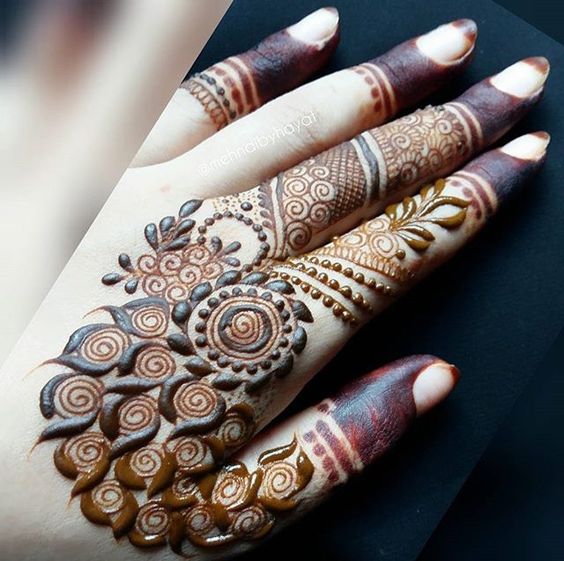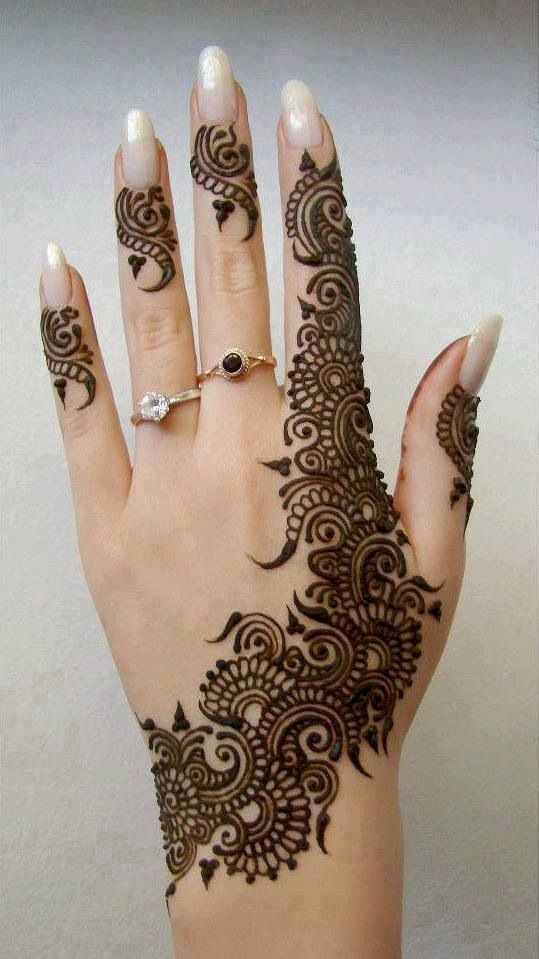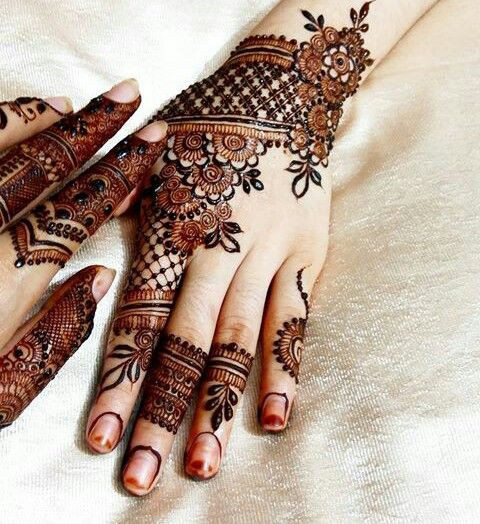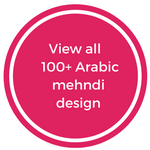 The practice of being applying mehndi is over 5000 years old that was originated from India. In olden days people used to apply henna for their hands and feet to look graceful. That tradition was continued by today's ladies to apply mehndi before any occasions.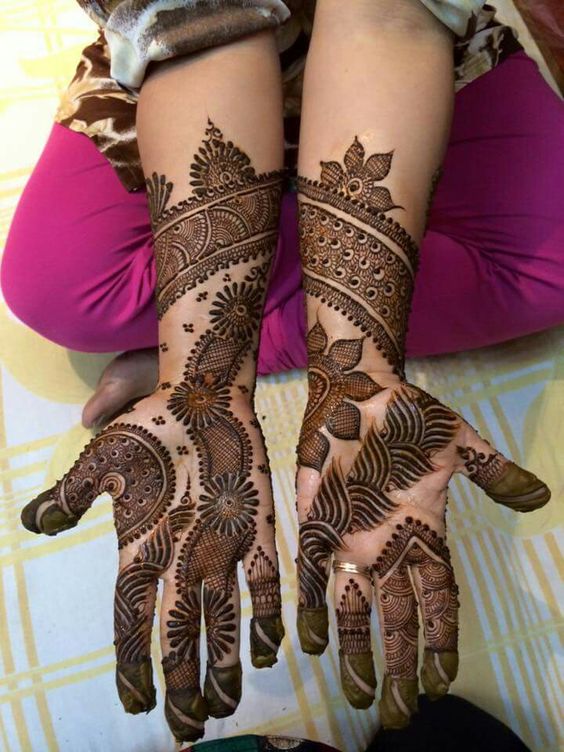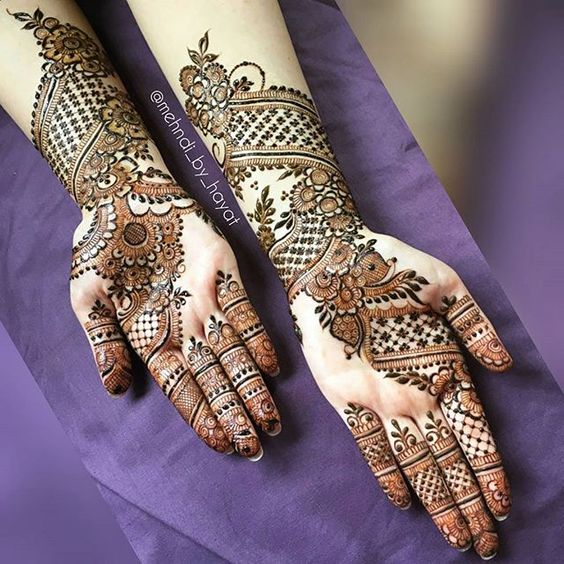 Mehndi by Hayat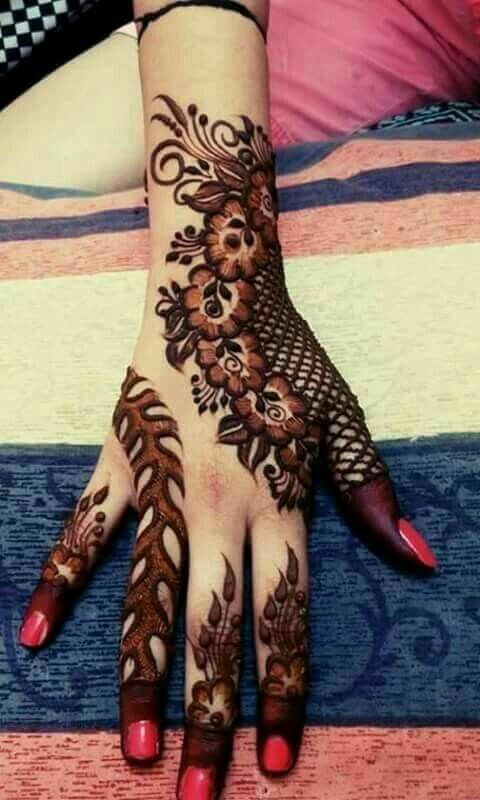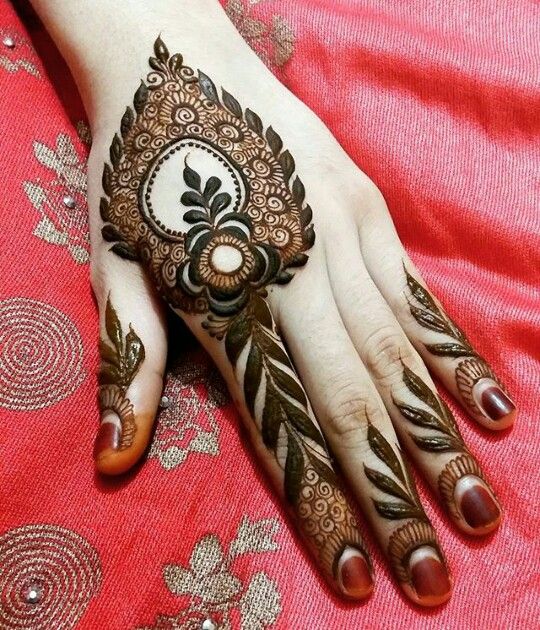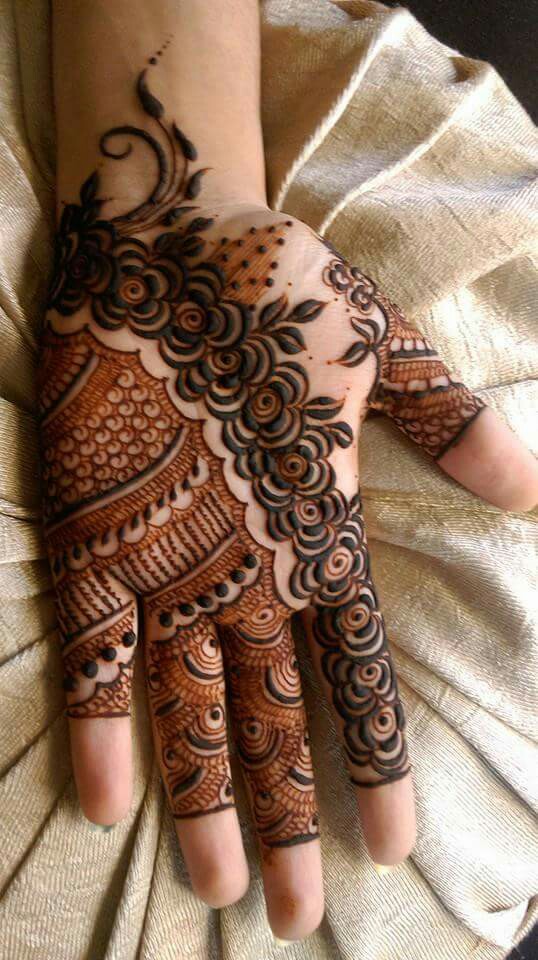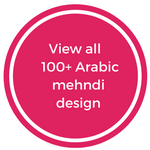 As Arabic Mehndi is not much time consuming it is ideal for all occasions. Nowadays cute Arabic tattoos are also becoming trend as they are bold and beautiful.
This minimalistic look stunning on hand and feet that is the reason brides choose this style of mehndi for their marriages. In day today life Arabic artist are becoming more in numbers as so the designs applied by them are so beautiful and looks pretty.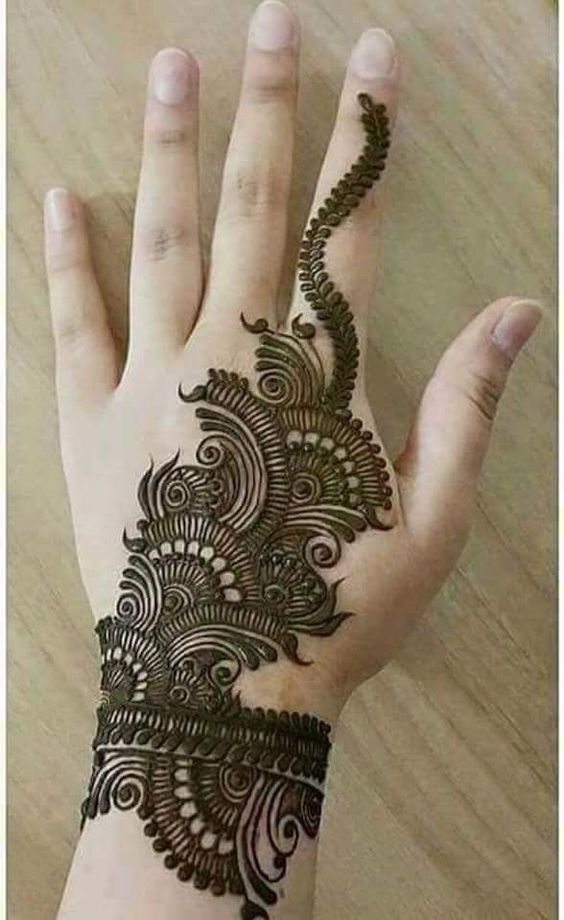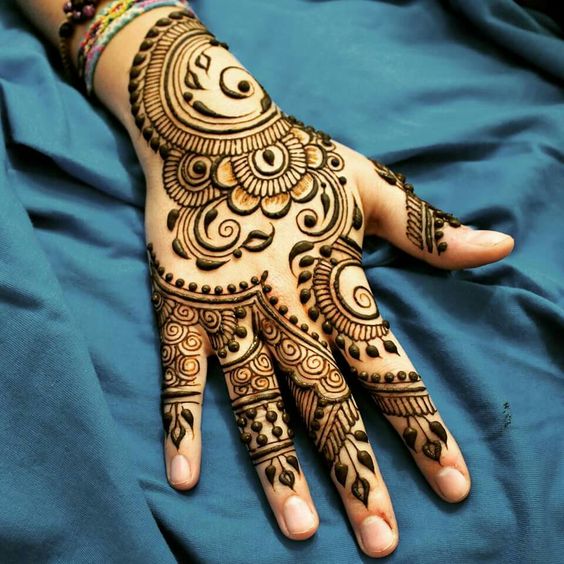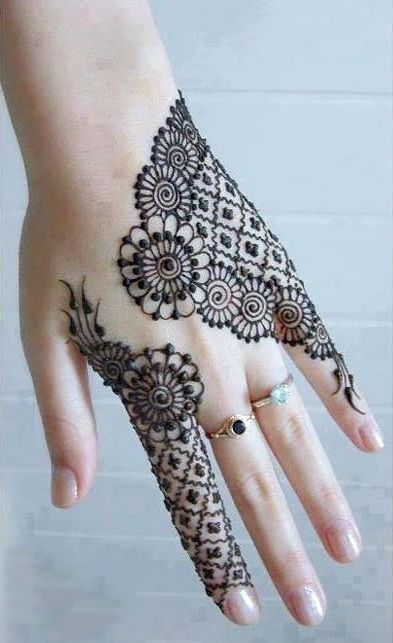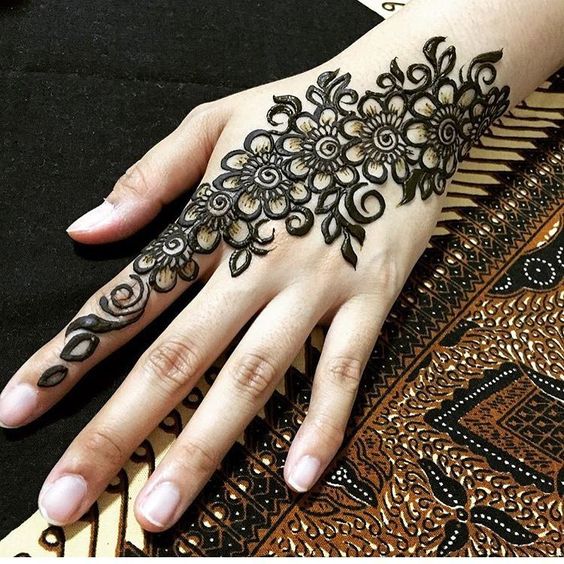 .
Modern girls love to put Arabic mehndi in colors. Life will be full of beautiful colors if we keep Arabic Mehndi. This style is must popular now among girls. Because of its simplicity, this is becoming boon in the fashion industry.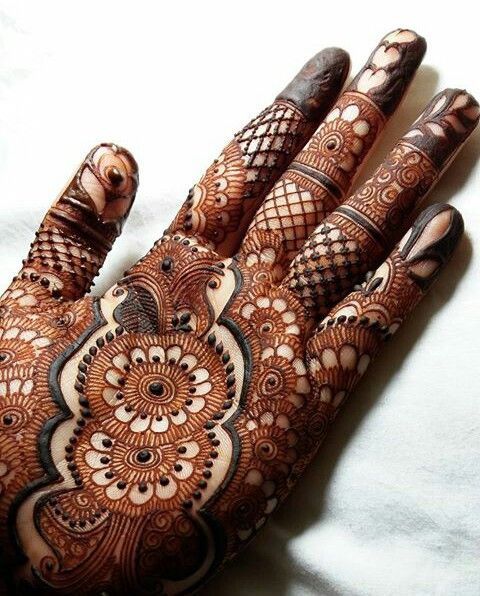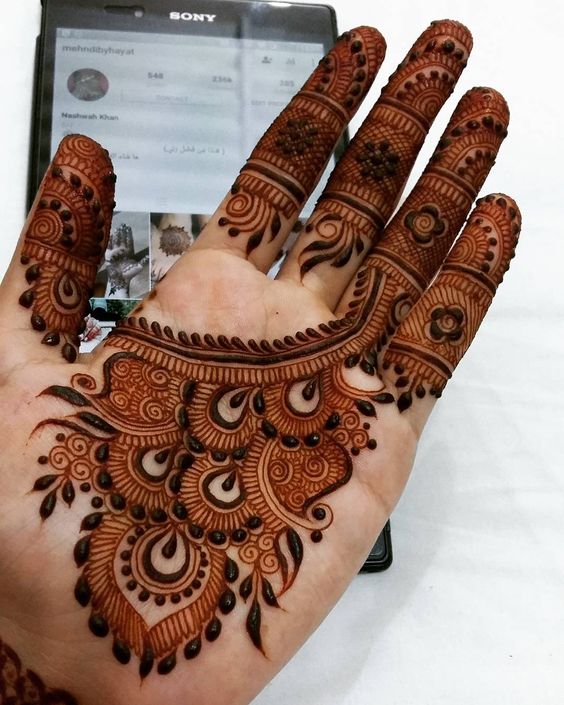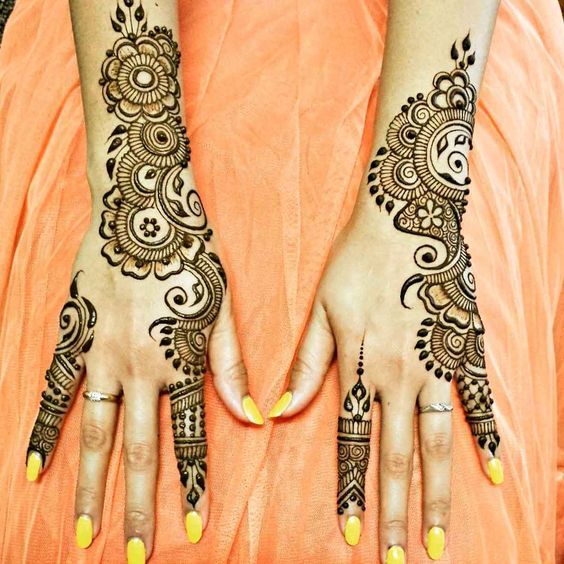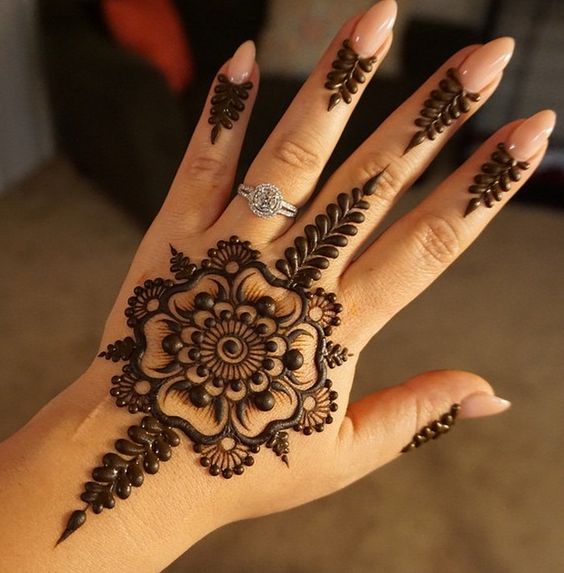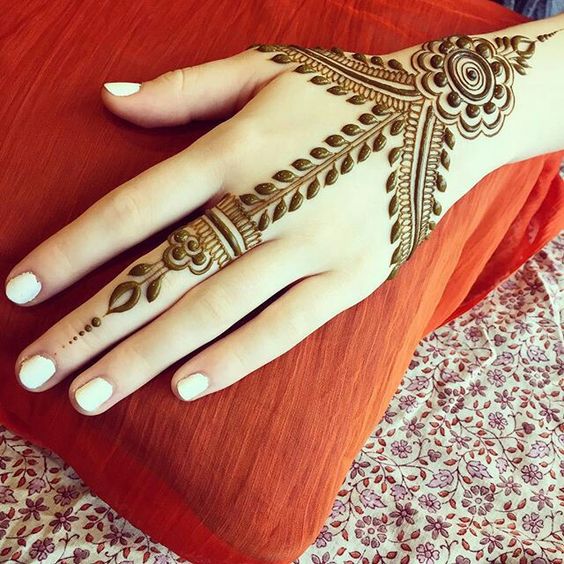 Arabic Mehndi is the more spaced style of Mehndi. The designs are more simplified and extended with vines and dots with some leaves depending on the person's interest. This makes it more fascinate and fabulous.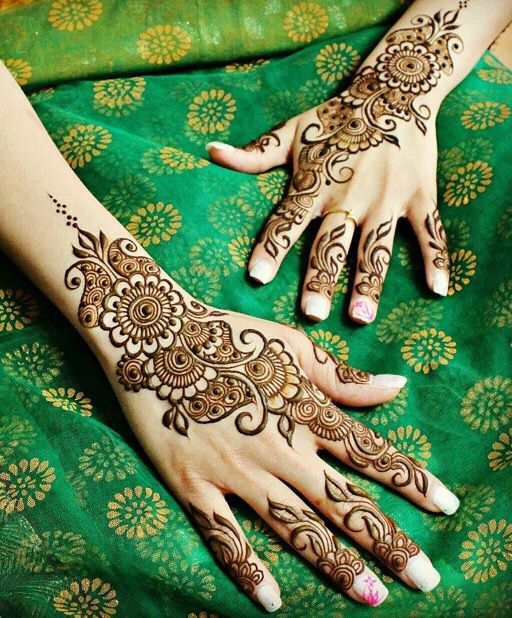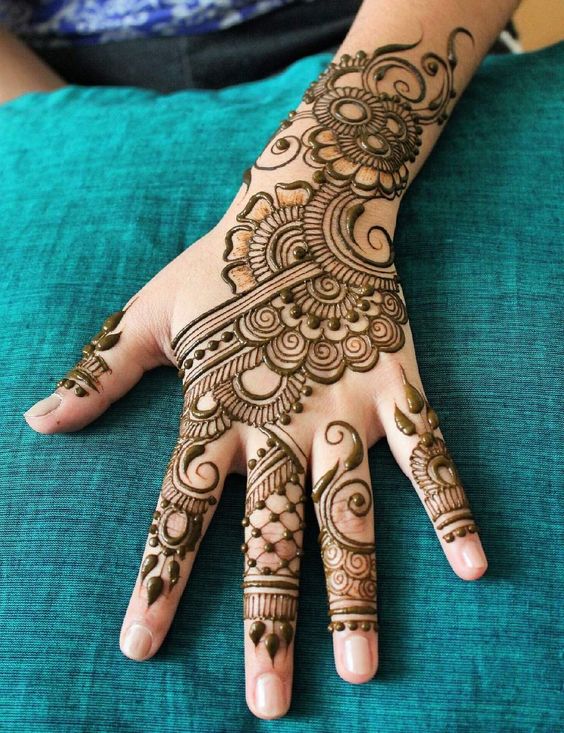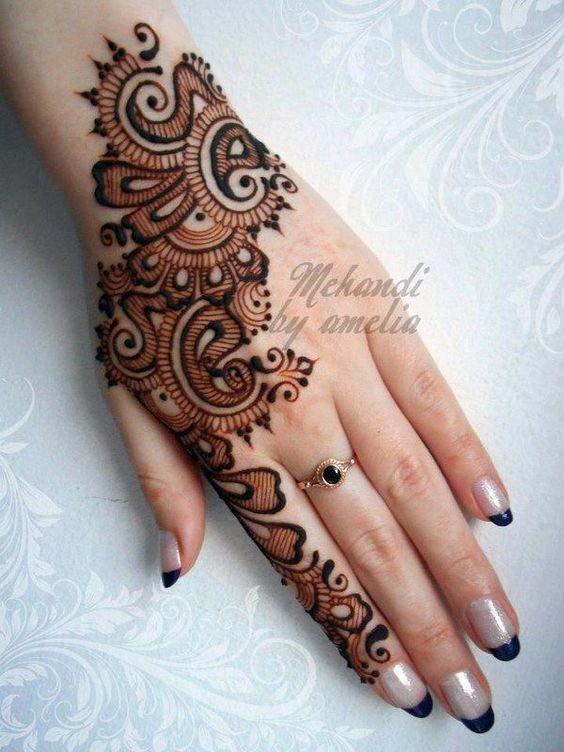 Mehndi by Amelia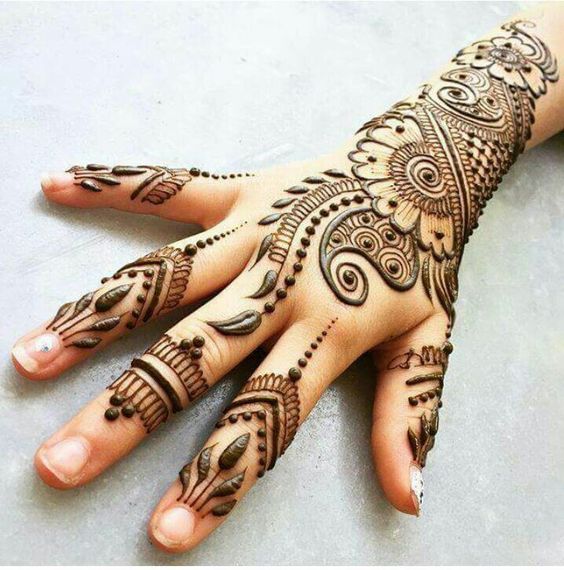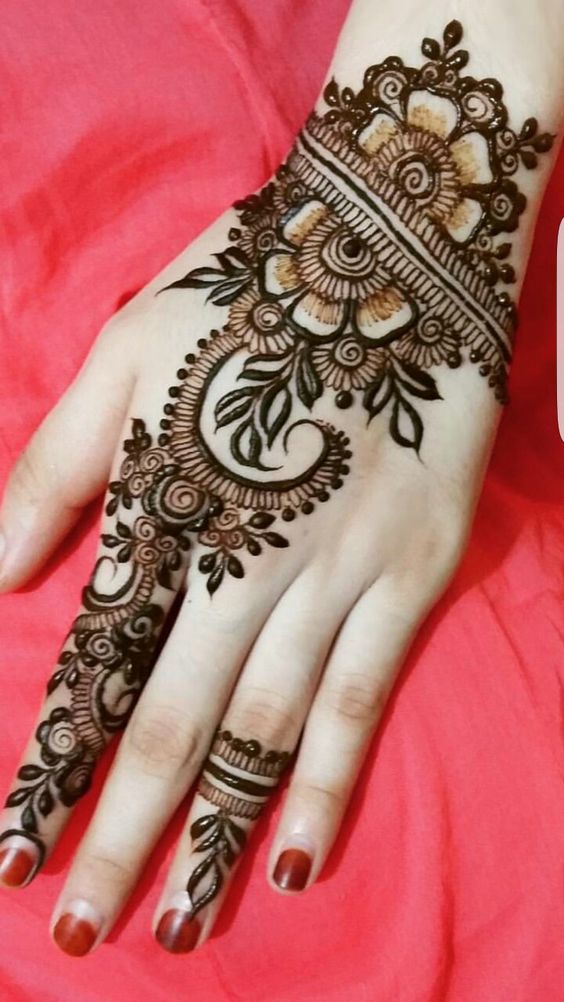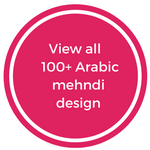 Indian Style of Mehndi designs will occupy the whole hand and filled with complicated design, whereas the Arabic one is less complicated. Arabic design starts with the palm and stretches over the waist. Mainly these mehndi designs are filled with simple leaf pattern, flowers, and vines.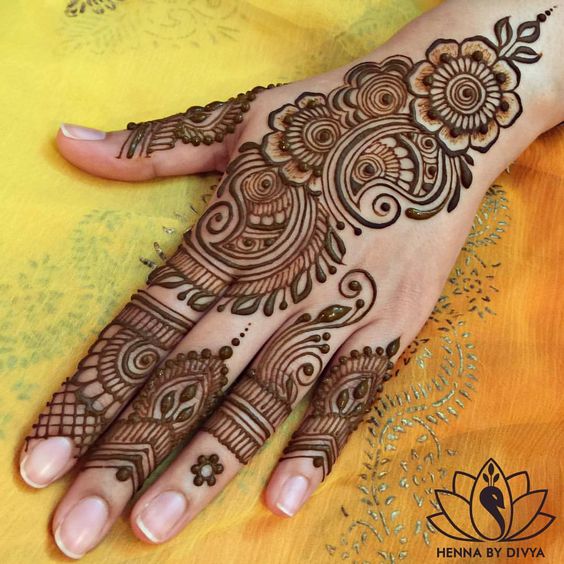 Henna by Divya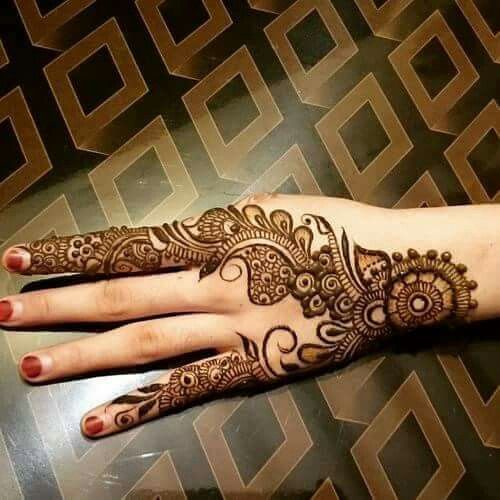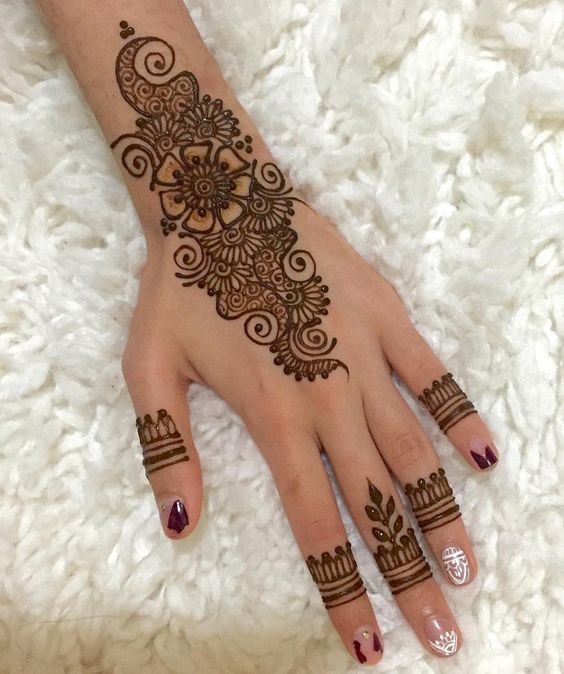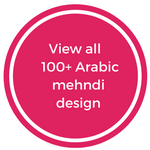 Subscribe To Our Newsletter
Join our mailing list to receive the latest updates about the latest trends straight to your inbox