Christmas is an occasion to celebrate the birth of Jesus Christ across the World. It is celebrated with loved ones and the happiness is only greater when each and everyone participates in the celebrations. On this religious and cultural festival, Rangoli designs add colors to the festivity.
1.Christmas Tree and Bell Rangoli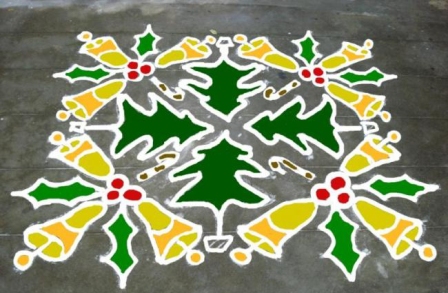 2.Santa and Christmas Tree Rangoli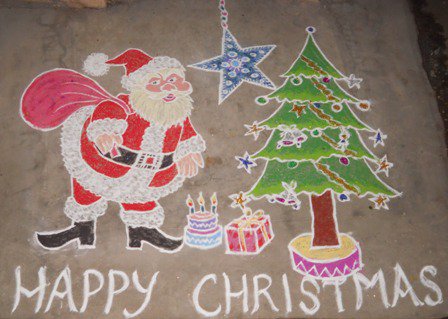 3.Snowman,Christmas tree and Birds Rangoli

4.Three Bells Rangoli
.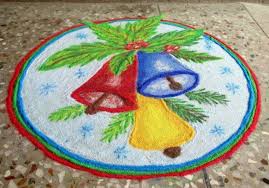 5.Christmas Tree Rangoli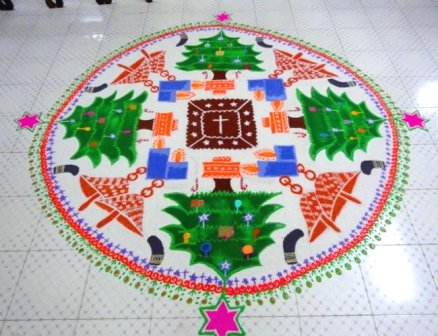 6.Merry Christmas Rangoli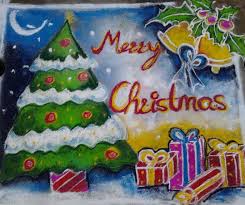 7.Cute Santa Rangoli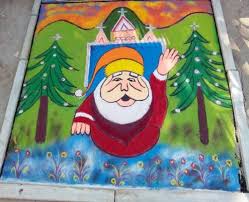 8.Merry Christmas Rangoli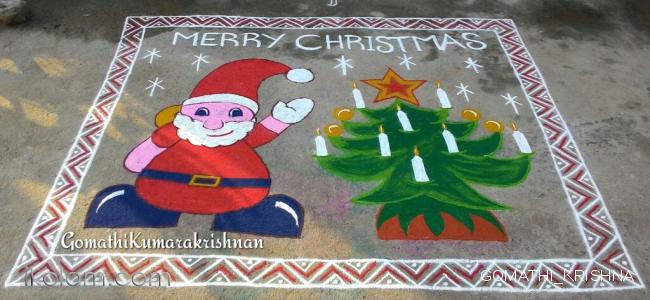 9.Christmas Finger Rangoli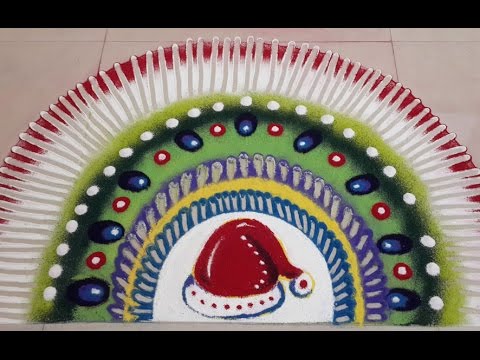 10.Bell and Star Rangoli

11.Green Bell Rangoli

12.Golden Bell

13.Snowman with Tree Rangoli
14.Merry Christmas Cute Rangoli
15.Mat Merry Christmas Rangoli
16. Santa clause with Ballons 
17. Santa Face Rangoli

18.Merry Christmas xmas tree Rangoli
19.Leaf cherry Rangoli
20.Black background rangoli for christmas
21.Square Rangoli
22.Decorative Christmas Rangoli
23.Merry Christmas Rangoli
24.Simple Christmas Rangoli
25.Children Christmas Rangoli
26.Piano Christmas Rangoli

27.Green Christmas Rangoli
.
Subscribe To Our Newsletter
Join our mailing list to receive the latest updates about the latest trends straight to your inbox